Masters champ: If you struggle to break 90, you're doing (at least) 2 of these things wrong
Getty Images
Charl Schwartzel has one of the those swings that is the envy of golfers everywhere. There's something so alluring about seeing a move as technically proficient as his, and in 2011, he used it to finish with four-consecutive birdies en-route to his first green jacket.
And now, Charl's sharing some of his secrets. Alongside GOLF Top 100 Teacher Andrew Rice in a new 8-episode "Lessons with a Champion Golfer" series that's set to premiere on GolfPass November 10th. The 2011 Masters champ tackles a new part of the game on each episode, including an entire segment on how to adapt your swing to a variety of different "specialty shots," like when your ball is in a divot.
"I want to help answer some of the common questions golfers have…make the game a little easier for people," Schwartzel said.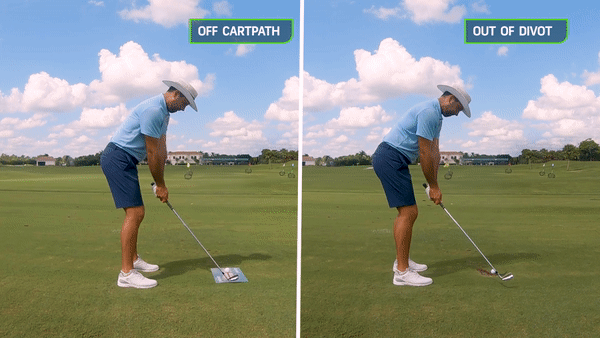 Along those lines, I asked him a question that we here at GOLF Magazine get asked a lot by our readers: What's your advice to an average golfer — a 90s shooter, let's say — who wants to improve when they don't have hours to devote to practice or lessons? The answer, at least in Charl's mind, was actually rather straightforward. "Focus more on those sort of things, then start working on the golf swing, if you want to."
What are those five things that Charl says golfers should pay attention to? Let's run through them…
"Most golfers who are shooting in the 90s have at least two things out of my five basics, that they're doing wrong," Schwartzel said.
"Amateurs really aim badly, and consequently, when they aim badly, you're going to react to that and make bad swings.
Improve your game with great training aids from our Pro Shop
SHOP NOW
"A guy can stand there for 10 years and practice and they're not going to get it right, because they're practicing the wrong stuff.
"Rhythm, I call it flow. The golf swing has to flow at the right pace for what you feel comfortable with. that's probably the single biggest thing I focus on in my swing