10 things I learned from pros at the 2022 PGA Championship
Getty Images
Major championships are fascinating, because it's one of few times a year you get to see every player in the field stress-tested. The vibe, from the second you get there, is different. Players are quieter. More intense. Sometimes seemingly angry. All the tendencies in a player's game reveal themselves during these weeks, as do the solutions pros employ to keep them at bay. Major championships let us peer through a microscope on players' games.
Here are a few things I noticed peering through.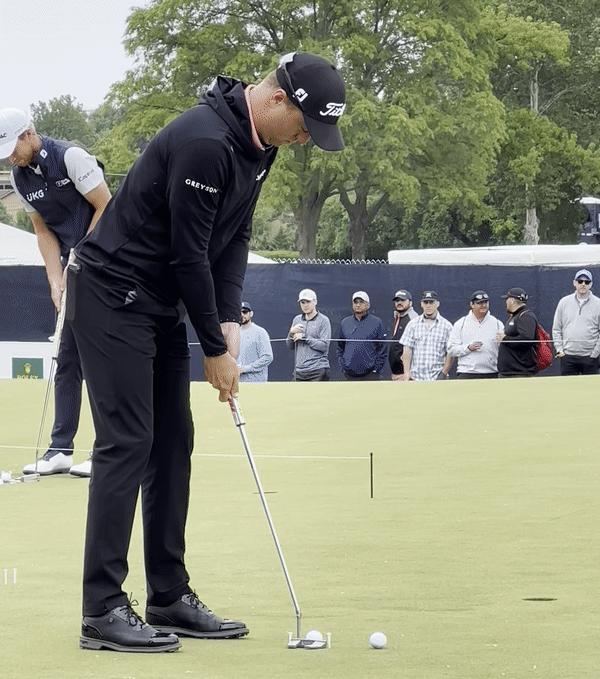 1. Sync up your putting first
When Justin Thomas tapped-in his fourth shot on his third playoff hole to secure his second major championship, I was standing greenside with JT's putting coach, Jon Graham. Not sure where to start, I asked what I have since learned is pretty much the most useless question around: Did you do anything different in his pre-round warmup?
"Nothing different, just the same stuff we always do," he said.
Whether they're vying for a major championship or battling to make the cut, players' putting routines stay almost identical from round-to-round. And at the very start of each of them, they all involve some kind of sync-up. Something that helps get their setup, alignment and stroke in the place they want it.
It usually involves a short putt and some combination of tees, a mirror to check their eyeline, and putting string. Before his final round, JT used Tiger's gate drill with a chalk line on the green. It's how he starts every practice putting session, major or not.
"It's something we do to check start line and direction," Graham said.
And with it, bring on a sense of peace before the chaos of the day unfolds.
2. Even the best compound mistakes
I can't help but root for Rory, which is what made being a witness to his triple bogey on the 11th hole on Saturday particularly heartbreaking. That it was a triple bogey without any penalty strokes made it all the more painful.
In case you missed how it went down:
McIlroy left himself short-sided after his first shot.
Tried to get too cute with his second, which rolled back to his feet.
Still got too cute with his third, but got away with it slightly and left his ball on the fringe.
He tried to ram his bogey putt into the hole, but rolled it eight feet past instead.
He burned the edge on that double bogey putt.
Then tapped in for triple.
Part of what makes Rory so relatable is that he's a transcendent talent who will occasionally slip into the same, emotionally-driven mistakes that the rest of us do. His 47th hole is a prime example. He treated each shot as an attempt to make amends for the previous one. When things are going well, that means Rory can run up the score. But it also means he tends to throw good money after bad, and leave himself poorer as a result.
Rather than cutting his losses after a hard approach on the 11th by whacking his chip long and settling for an eight-foot par putt — and a make rate of about 50 percent — Rory went for glory. On paper, the safer move was to play for the toss-up par putt. But the paper also shows he birdied three of his next five holes afterwards.
The way Rory plays, it's hard to see how one happens without the other. Maybe it takes a firmer hand from his caddie to step in to break the cycle. Maybe it's Rory alone who can fix it. Maybe it's just what makes Rory, Rory, for better or worse.
On this occasion, it was for worse.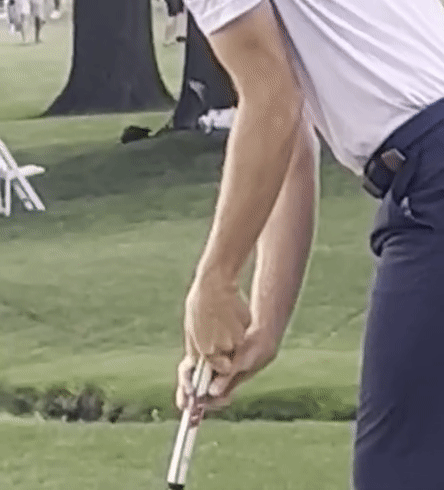 3. Why pressure breaks technique
Human beings weren't built to be golfers. We were built to survive in the wild. Feeling stressed is our natural, human response to what we perceive as a dangerous situation.
"We feel it so often because our minds are programmed to identify potentially threatening situations because the risk of not doing so is so high," Dr. Raymond Prior, a performance coach who works with numerous PGA Tour players, says. "It only takes being wrong once."
When humans feel stressed, blood rushes to your muscles and they begin to tense up. Your instincts sense danger, so it prepares to defend itself.
But playing golf requires moving around those muscles anyway. The result, as we saw last week, was a series of jerky movements as your brain and body try to accomplish two opposing tasks. That's essentially what happens to Zalatoris over some short putts (though in fairness, it really is getting better).
And, sadly, what we saw happen to Mito during his drive on his 72nd hole.
As for how to fix it? I'll leave that to the coaches. But if nothing else, watching these players down the stretch was a fascinating and essential reminder that we're all tragically, inescapably human.
4. Keep pre-round range sessions short and sweet
It was an hour before their tee time, and the final group of Mito Pereira and Matt Fizpatrick were nowhere near the range. They were both muddling around the short game area, and with it provided a useful reminder: Pros really don't hit balls for very long before their round.  Probably about 20, maybe 25 minutes, on average.
Most of their routine centers around a slow build up of wedges, practicing a variety of different shots they'll need to hit that day, and a handful of drivers to end it.
5. Get ready for the new school shotmakers
I can't help but wonder if Justin Thomas, fueled by advice from his mentor Tiger Woods, represents the cutting edge of a new wave. The current decade in golf has been dominated by power players. The longer the better; bash it down there indiscriminately and gouge it out.
Yet on Sunday at the PGA Championship, the two golfers left standing were the most multidimensional ones. They chase power, yes, but they treat it as a means to an end, rather than the end in and of itself.
For a player like JT, more power means you can club down and work a cut into a back right pin. More power means your draws draw more — useful when you need to get as much around the corner as possible. It means your higher shots will go higher and land softer. It means your lower ones fly lower and run longer.
If those before him wielded power like a caveman with a club, JT's is a knight with a sword. A combination of speed and strength that allows him to attack his opponent with wonderful complexity.
"He's got so much offense," Jim McKay, his caddie, said after victory was secured. "When he needs to go on offense now, he can, because he's got the tools to do it now."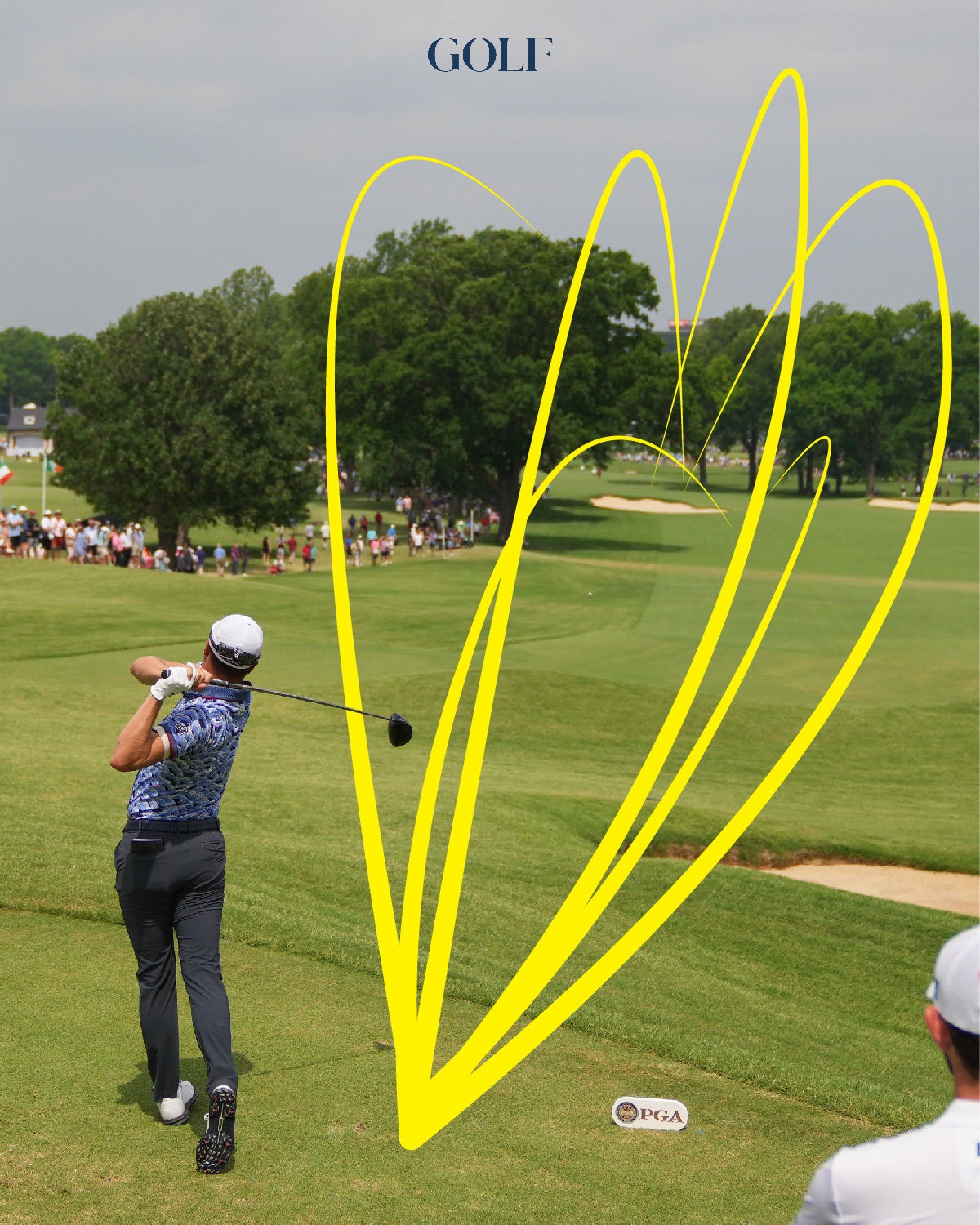 6. Find a way to see the slopes
Denny McCarthy is one of the best putters on Tour, and he said something rather interesting during our quick chat at the start of the week: "I've always been lucky. I've always seen the slopes and lines really naturally."
It was a throwaway comment, but one that stuck. I walked away from that conversation wondering something else: What if you're not so lucky?
Working on your green reading technique is possible, but hard, and it's no coincidence so many pros are opting for different routes, from the AimPoint technique to heads up putting. If you've struggled with your putting, stop banging your head against the wall. Try something out of the box. The pros aren't afraid to do it.
7. Get your cover numbers
On the 18th hole in the supergroup on Thursday, Jordan Spieth and Michael Greller were standing over their bags, wondering about the wind. Moments before he pulled his club, Grellar said his final words:
"204 hole, 190 cover."
Do you know your cover distances? In simple terms, they're the number it takes to carry the front of the green. Pros get them on every shot, and were particularly obsessed with them at Southern Hills, where a high-spinning approach would spin down the slopes of the elevated greens — if the wind didn't kill it first. It strikes me that cover yardages could be one of the most important numbers the rest of us need to know when we play, yet one of the ones we think about the least.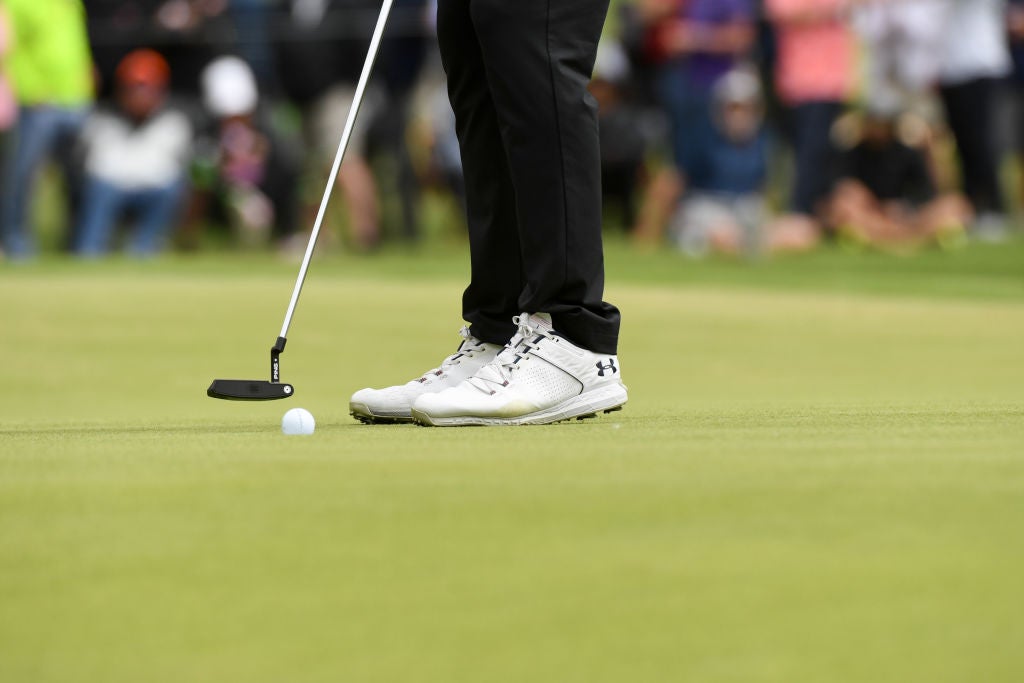 8. Don't underestimate putting in the wind
When the wind kicks up at a major, we immediately conjure images of stingers off tees, and low-running shots trundling into greens. But what if the most difficult element of playing in the wind isn't from tee-to-green, but on the putting surfaces themselves?
"People underestimate how big a factor wind can play on the greens," Brad Faxon said on Friday. "The greens at Southern Hills are really exposed, [the PGA] made the right call not cutting them."
When one of the best putters in golf history talks, it's probably best to listen. The wind accentuates everything in golf, especially when the ball is rolling delicately on the greens.
9. Trust in what feels natural
When the rest of us watch Cameron Young, we see a golfer pausing for what seems like an eternity, then whipping the club through.
"I started doing it because it was something that always felt natural," he says. "I don't even notice it anymore."
Doing what feels natural in your golf swing isn't a great catch-all piece of advice, but it can be an important one. Often, it's a player's ability to feel a certain move that helps them land the club in the position where they want it. And even when they're working on stuff that may not feel natural at first, all it takes is a few reps to wonder how you ever swung it before.
Cameron Young smoking a drive on the range before his final round.

The pause at the top is unmissable for the rest of us. He doesn't even notice he does it. pic.twitter.com/egYJnQ2rio

— LKD (@LukeKerrDineen) May 24, 2022
10. Don't be afraid of resetting your goals
It feels wrong to write an article like this and not mention Tiger Woods, but the truth is I don't really know what I learned from Tiger Woods last week.
We already know that Woods is the toughest man in golf. We learned his strategy on Thursday was perhaps too conservative, but it took him exactly one round to correct. That's because Tiger isn't just the toughest man to play this game, he's also the smartest. His body seems heavily dependent on weather, but again, we already knew that. We know that he wants to play in more majors and still thinks he can win them, but that's no surprise to anybody who has followed Woods through his career. That's how he's wired.
When I'm really honest about it, I guess what I learned is that Woods is a man in need of a reset. What is his goal, truly, in playing these events? To play pain-free? To make the cut? Simply to play? To win? And if so, can he win with his body and schedule in the current shape it's in?
Right now, it seems like his goal is a bit of everything. And while Tiger doesn't owe golf fans anything, he owes it to himself to not have to bear obvious, intense pain, reaching for a goal that may not be attainable. What can late-career Tiger Woods actually accomplish? That's the question only he can answer, and whatever he decides, we'll be there to support him.