The advice from Tiger Woods that turned Justin Thomas into an elite shotmaker
PGA
TULSA, Okla. — For Justin Thomas, it all started with a simple question.
"What do you see?"
Tiger Woods was on the other end. It was 2017 — JT was fresh off his first major championship victory — and the pair were playing together for the first time in competition at that year's Hero World Challenge.
There's plenty of new school advice that could have found its way into JT's orbit when he put that question into the universe. Swing harder, master one shot and play safely into greens — that's what the analytics say, after all. But for all the ways Woods redefined the game, both in how its played by professionals and consumed by fans, he's still old school at heart. Golf is about hitting the shots. Every shot. When Tiger saw Thomas, he saw success, but also a one dimensional point-and-shoot player. If he wanted more, he needed to be more.
"He said, 'you don't move the ball enough,'" Thomas explains. "For me it was like, 'he's pretty good, he said that, I should probably try it.'"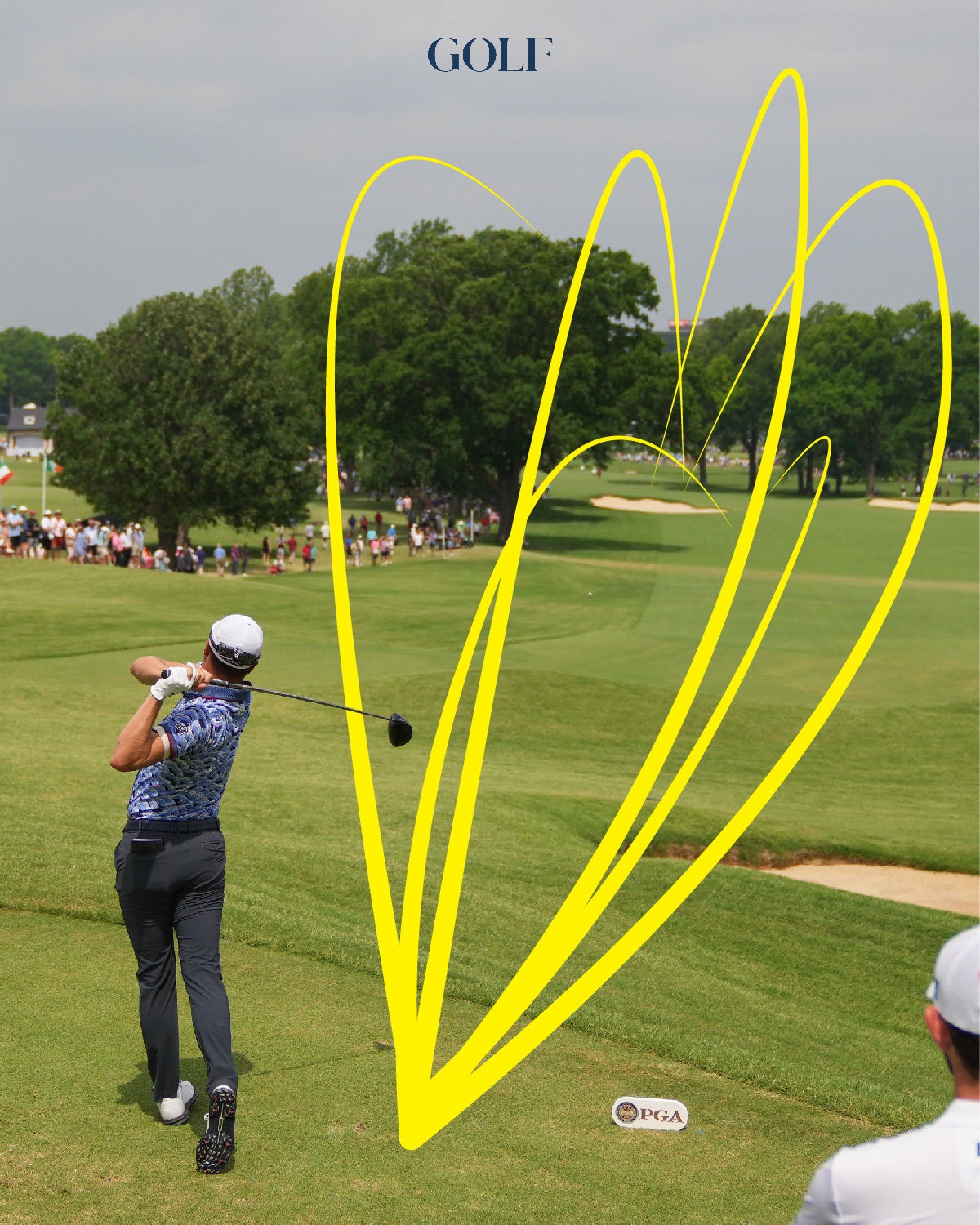 Thomas got to work. His range session became not about practicing hitting the ball straight, or working on his swing. He'd still do that, of course. But the primary focus became hitting different shots. He and his swing coach father, Mike Thomas, would lay a stick on the ground down the target line, and they'd practice curving the ball around it. He struggled at first, but he kept at it. Draws and fades. High and low. Over and over again.
Years went by, and slowly it started to feel natural. So natural that it's become not just another tool in his arsenal, but a comfort he turns to when things aren't going well, as he did this week at Southern Hills.
"I got a little frustrated yesterday with my dad," Thomas said, adding that he struggled feeling comfortable over the ball. "He was like, 'well, let's just start trying to hit some shots. Let's hit some fades, hit some draws, and then immediately just started flushing it and hitting it how I wanted."
JT's newfound ability to move the ball allows him to attack pins that are inaccessible to most of his competitors. He ranks first this season in proximity to the hole from the fairway and second in birdie average as a result. Thomas is hybrid of the new and old school philosophy, fusing the best of both. And along the way he has transformed himself into an elite wind player.
Ask him how he does it, and he responds like the mentor who first gave him the advice. He talks about windows, targets, feels, and hitting his spots.
"I really want to start the ball on my specific target because…your ball is doing a lot of curving as it's in the air," he says. "In order for it to come down on the target I want, I need it to kind of start in a certain window."
His crowning achievement came at this year's Players Championship, when Thomas shot a bogey-free second round 69 in near unplayable wind. Friday at Southern Hills may not have been far behind. On the difficult side of the draw, Thomas navigated winds gusting up to 40 miles per hour and finished with a three-under 67 in his second round to seize the lead, at least temporarily, from 18-hole leader Rory McIlroy, playing in easier conditions. It was a masterclass of shotmaking, and an embodiment of his newfound philosophy.
"That's just a part of evolving as a player and a person," he says. "I would like to hope at 29 I'm more mature than when I was 23 or 24, and I would like to think and hope that my game has developed, as well."
6 artful shots from JT's second round
1. Flat Cut
Thomas has called on this one numerous times this week, often from the fairway. With gusting winds and sloping greens that demand low spinning approaches, JT will choke down on his iron, club up, and hit a shot with a flatter trajectory that will release forward upon landing.
2. Towering Draw
JT will call upon his high draw when the wind is blowing directly to his right — so he can hold his draw against it — or if he's trying to access a left pin, as you see him doing on the 10th here.
3. Tiger Stinger
The influence of his mentor is most apparent here. But unlike Tiger opting for the shot with his irons, JT mostly uses the shot with his driver or 3-wood. He tees it low, chokes-down on the club, and rifles it under the wind.
4. Hard Hook
JT uses this one from tee-to-green, often to navigate around corners. He famously turned to the shot on the 18th hole of his 2021 Players Championship victory. Here you can see him using it to work around the corner of Southern Hills' 13th hole.
5. Slap Cut
A variation of his stinger, JT uses a spinny cut as a fairway finder. He tees the ball low and chokes down, then uses left-to-right spin to keep his ball in play.
6. Stock Straight
Perhaps the most interesting thing about Thomas is that his stock, neutral ball flight hardly moves at all. It's as neutral and straight as it gets, tending towards the high side. The essential blank canvas upon which an artist can begin his work.