Shopping for a golfer? They'll love this autographed Jack Nicklaus Augusta print
GOLF
Golfers rejoice: these Jack Nicklaus at Augusta prints are available in GOLF's Pro Shop! The Golden Bear himself and famed artist Lee Wybranski both autographed these story-telling and emotion-evoking prints. Act fast, as these are limited edition. You don't want to miss the opportunity to have this legendary signed piece at your home or office.
All of our market picks are independently selected and curated by the editorial team. If you buy a linked product, GOLF.COM may earn a fee. Pricing may vary.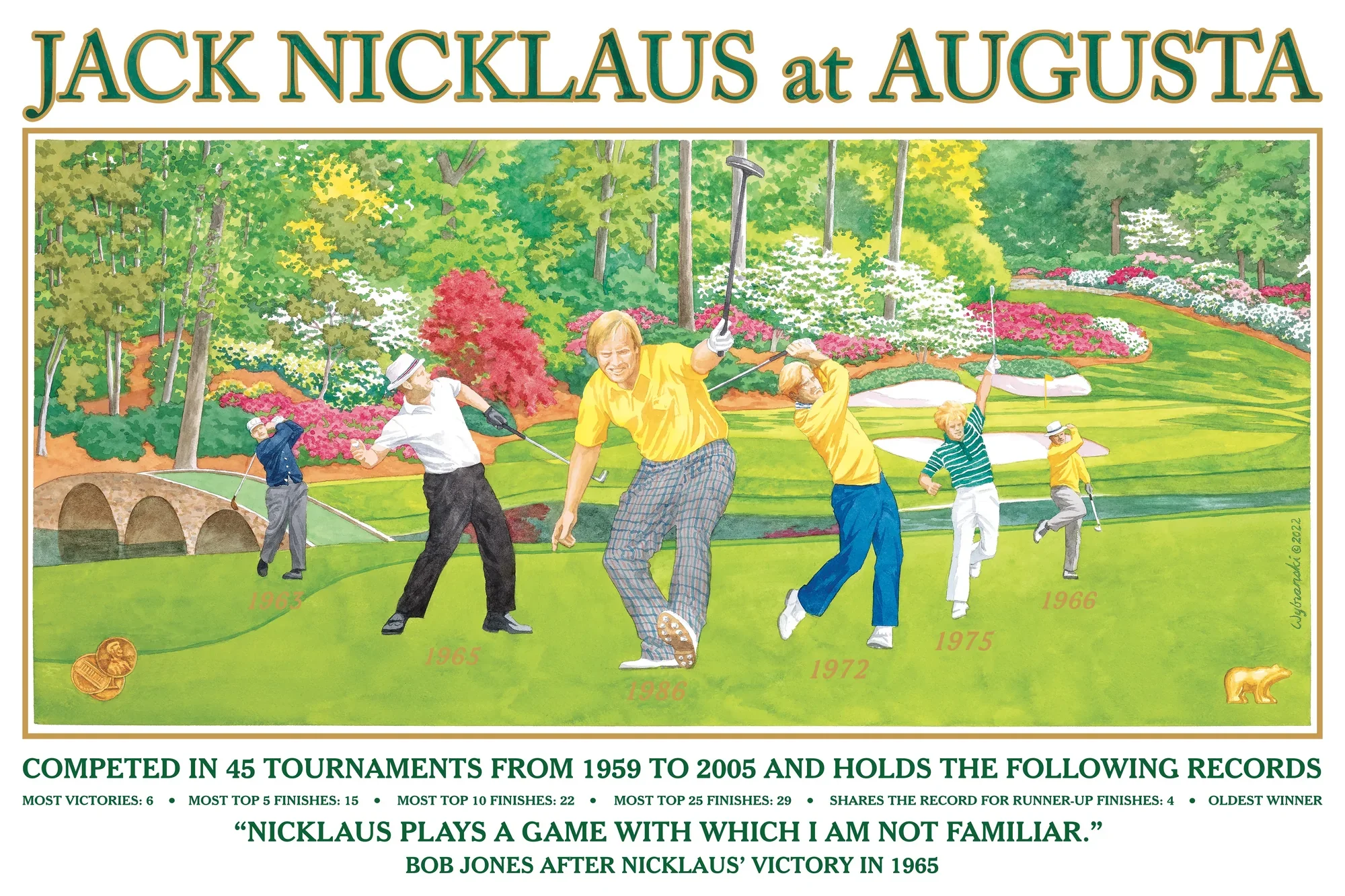 LIMITED EDITION
Jack Nicklaus at Augusta Print (Autographed by Jack Nicklaus & Lee Wybranski)
Now $1,500 (Was $1,800)
Print autographed by the original artist and Jack Nicklaus himself.
BUY HERE
About the Nicklaus autographed prints:
In the words of Michael Bamberger, "When Wybranski set out to paint his Masters-piece, the only subject more colorful than Augusta National itself was Jack Nicklaus, the tournament's greatest champion."
Any student of Nicklaus will recognize the six iconic moments Wybranski captures from the Nicklaus-at-Augusta canon:
Nicklaus' first Masters win, in '63, Big Jack in the gray and-blue golfing uniform of the era.
His second, in '65, a porkpie hat high on his head, a red-and-blue ribbon above its brim.
His third, in '66, swaddled in a yellow cardigan.
His fourth, in '72, in electric-blue pants.
His fifth, in '75, in bright white bell-bottoms.
And his sixth, in '86, in thigh-hugging gray plaid trousers."
The above excerpts are from an article featured in GOLF Magazine and GOLF.com. Read the full story here.