Why are pros missing more putts than they used to? Here are 4 theories.
Getty Images
Welcome to Play Smart, a game-improvement column that drops every Monday, Wednesday and Friday from Game Improvement Editor Luke Kerr-Dineen to help raise your golf IQ and play smarter, better golf.
An interesting chart popped up on the broadcast over the weekend that got my juices flowing. It was a set of line-item statistics, showing across-the-board declines in the percentage of putts made from various distances.
The differences are small, as you can see, and somebody smarter than me probably has all sorts of reasons why we should be wary of reading too much into the data. We'll get into some of those.
But let's also have some fun and engage in some speculation as to why it might be true — that PGA Tour players are getting slightly worse at putting.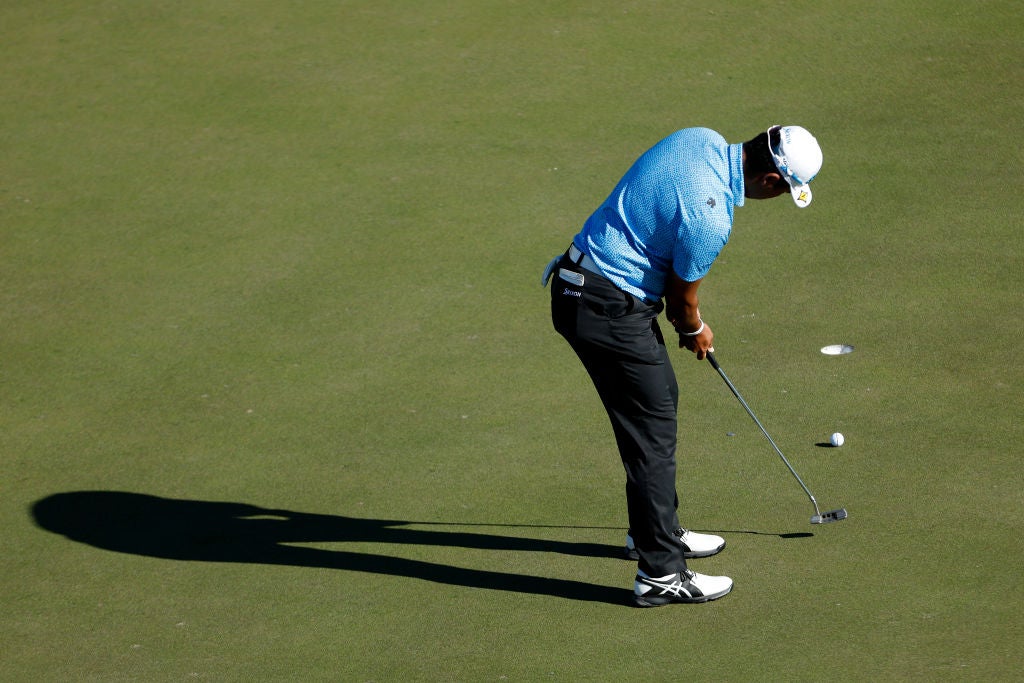 1. It's just a statistical quirk
First off, let's just be real about the boring possibility that nothing, really, is happening here. We're talking about a range of less than two percentage points in all five of the categories listed above. Rather than the slightly lower numbers in 2021 pointing to a decline in putting performance, it may simply be that we're bobbing around an established ceiling that's hard to break through.
Alright, with that out of the way, let's dive into some more fun theories…
2. Putting performance has hit its ceiling
Putting is really difficult! For all sorts of reasons.
First off, putting is fairly dependent on other areas of your game. Poor ball striking could leave you with more stressful putts to salvage par, just as sketchy chipping could leave you with more difficult looks. You're also rolling your ball up and down and along slopes in ways you don't need to worry about with your long game. And to make matters worse, the margins for error are slimmer. You may be able to mishit a drive and still end in a perfectly acceptable spot.
Putting, especially from short range, is more binary. You either make your putt or you don't. When you're standing over an eight-footer, you could misread it, mishit it, misjudge the speed, or simply get unlucky. Any (and frequently all) of those things could result in a missed putt.
While an above average iron shot may be able to cover the sins of your previous, below average drive. With putting, you simply don't have that luxury.
This may be why, from a tour-wide level, the current level of putting performance is about as good as it's going to get. In the past 10 years, only one player (Jason Day, in 2016) finished the season gaining more than a stroke on the greens. It suggests a pretty form ceiling: The very best putter on Tour in a given season will be closer, relative to his peers, than the best driver, or iron-player, or short-game wizard.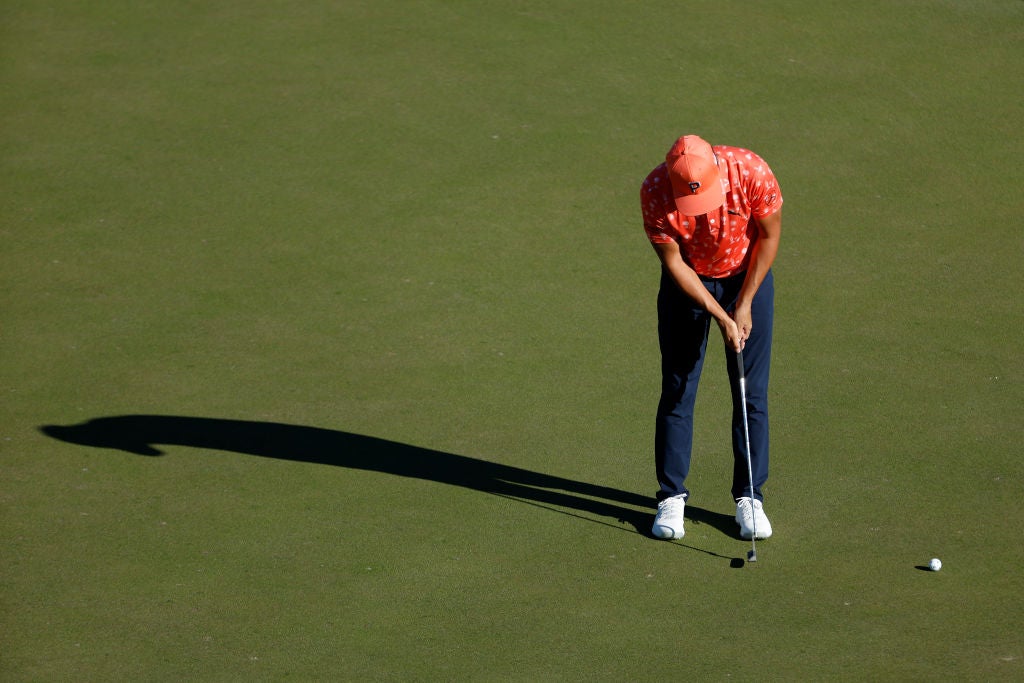 3. Good ball-strikers are being rewarded more than good putters
Speaking of ceilings, every time we seem to hit one with the longer clubs, another ceiling-breaker comes off the conveyer belt. We get Bubba Watson, then Cameron Champ, then Bryson DeChambeau, then Wilco Nienaber. Who knows who or what will raise the ceiling next, but the simple fact of the matter is that distance has a huge impact on your strokes gained ability. And as for reaching the ceiling of how far pro golfers can hit it, through some combination of technological innovation, athleticism, coaching and circumstance, there's no end in sight.
I know we're talking about putting, but this is all important stuff to consider, because in basic terms, it's really hard to be elite on the PGA Tour at more than one thing. Just ask one of the best putters of his generation, Greg Chalmers, who told me recently:
"I made a living off short game. The problem you have with that, which I learned pretty quickly, is that everyone else is not bad enough at short game for you to be so good to catch up. They're all pretty damn good too. In any given week there's going to be 20 or 30 or 40 guys who putt and chip awesome. You can't rely on being so much better than all of them."
Along those lines, if we accept my suspicion that putting, generally speaking, is hovering around its ceiling, and also that there's no obvious ball-striking ceiling, the combined effect of those two things tilts the tour more towards rewarding ball-strikers. That's where the biggest gains are, after all.
For example, remember when we said Jason Day was the only player on Tour to gain more than a stroke on the greens since 2011? Here's how many players have gained at least one stroke in one area of their ball striking over the bast ten years:
Gained more than a stroke off the tee in a season since 2011:
Bubba Watson (2012, 2015, 2016)
Rory McIlroy (2012, 2014, 2016, 2019)
Dustin Johnson (2016, 2017)
Bryson DeChambeau (2020, 2021)
Gained more than a stroke on the field with approach shots in a season since 2011:
Luke Donald (2011)
Tiger Woods (2012, 2013)
Rory McIlroy (2012)
Sergio Garcia (2014)
Jim Furyk (2014, 2015)
Henrik Stenson (2015, 2019)
Adam Scott (2016)
Hideki Matsuyama (2014)
Collin Morikawa (2021)
Along the way, players who make up for their sub-standard ball striking with above-average putting simply get weened out. As Brandel Chamblee put it masterfully recently: The Tour becomes not about finding out who the best putter is, but finding out who the best putter is, among the best ball-strikers.
4. Technology is disproportionally helping ball-striking
Leaving the other three theories above to one side, there's also a solid argument to be made that technological innovations are helping improve ball-striking more than comparative innovations are improving players' putting.
Leaving aside the innovations in club and golf ball technology, which is a separate conversation unto itself, the popularization of technologies like Trackman, Force Plates, range finders, club fitting and 3D data mean golfers, coaches and fitness trainers are smarter than ever. Not that long ago it used to be a hassle to get exact yardages. Now, player can tell if the shot they just hit is one yard shorter than it was supposed to be the moment they hit it, and can adjust accordingly. It's why the debate over rolling back club and ball tech as a one-size-fits-all solution isn't one I'm sold on. Players and coaches are eeking out gains in all sorts of ways.
There have been lots of innovations in the putting space, too, of course. But there's also a strange tradition of stamping them out as soon as they arrive with little scrutiny of the evidence. Anchored putters, green books, even using a level on greens during practice rounds were all outlawed without much hard evidence. Now, there's a growing number of players questioning armlock putters.
The extent these play a role is unclear, but it is worth wondering about.