Brandel Chamblee attacked a famous golf myth — here's why he's right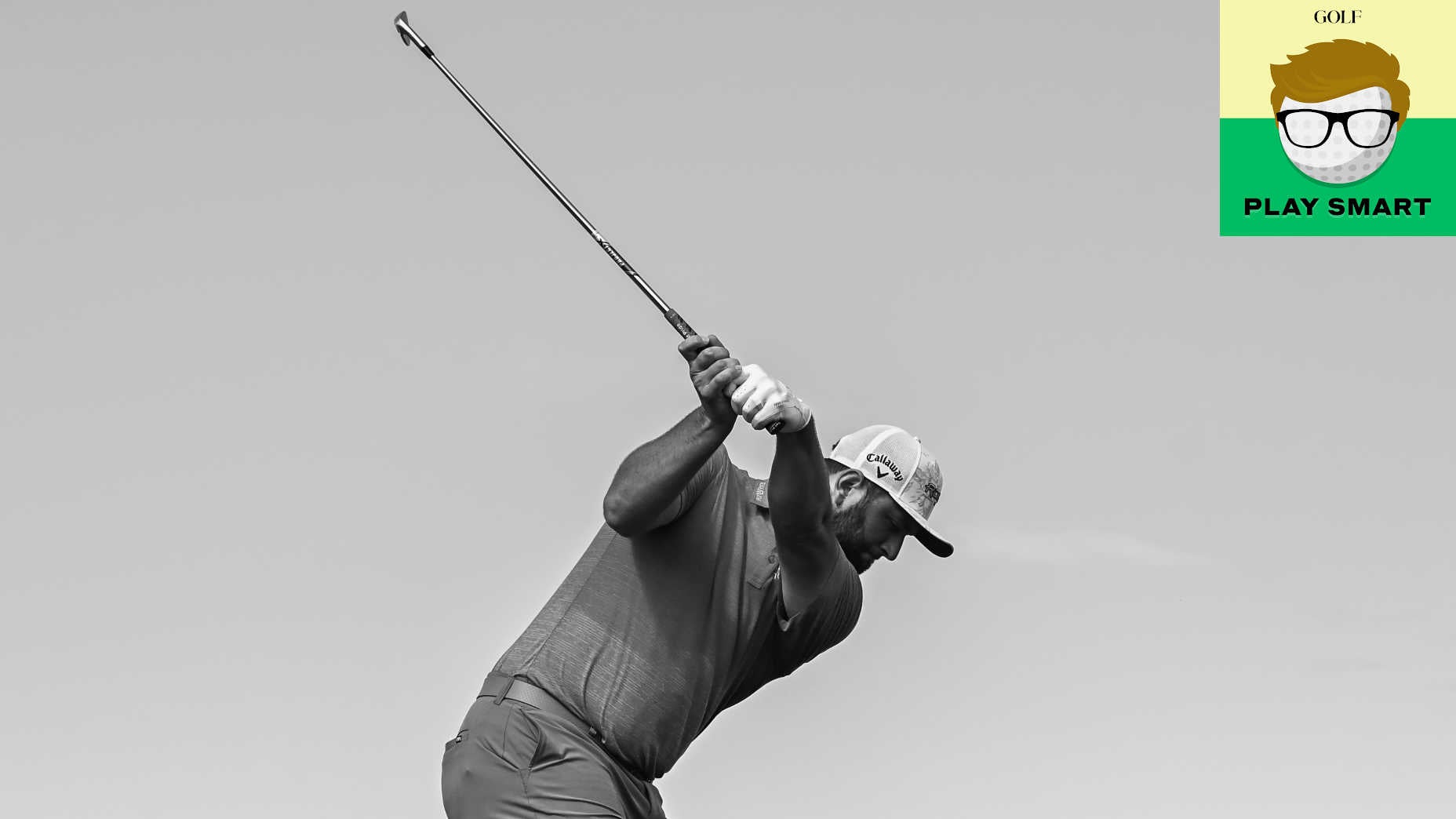 Getty Images
Welcome to Play Smart, a game-improvement column that drops every Monday, Wednesday and Friday from Game Improvement Editor Luke Kerr-Dineen to help raise your golf IQ and play smarter, better golf.
It only took one week of the 2022 golf season to see one of the greatest performances of the year. No, I'm not talking about Jon Rahm shooting a course record while losing a golf ball, or Cameron Smith shooting a record-setting 34 under par over four rounds. We're talking about the performance of Golf Channel's Brandel Chamblee in the studio.
While he's always well-researched and insightful, Chamblee hit the nail particularly on the head over the weekend when he succinctly put to rest the myth of "drive for show, putt for dough."
You can listen to his comments in full below:
"I hear people say all the time, 'well, to make it on the PGA Tour you have to be a great putter,' and [Hideki] is not a great putter.' It boggled my mind. He was 175th in Strokes Gained: Putting; if you look at the fella who was 175th in Strokes Gained: Approach last year…he was 185th in the FedEx Cup. He was ranked 778th in the world. He was 191st on the money list. You can't play this game at the highest level unless you're an extraordinary ball striker. It's not about who putts the best. It's about who putts best, amongst the best ball strikers. And when [Hideki] does that he always has a decent chance."
There's so much to love in Brandel's comments here, and there's plenty that the rest of us can learn from — not just when it comes to watching golf, but playing it. And while it's certainly not true to say putting isn't important, the statistics underline Chamblee's point that improving your ball striking is king. So if you're looking at improving your own game this offseason, that's the place to start.
Here are a few reasons why.
Why good ball striking is so important
1. Speed is stable
Making putts relies on fine margins, good judgement, and executing down the the most minute detail — with a bit of luck thrown in. Even for the best putters, getting all of that right, all the time, is really hard.
Swinging the club fast, by comparison, is a more stable statistic. There'll be days when a good putter doesn't make any putts; barring injury, a golfer who averages 120 mph swing speed won't have days when he shows up and only swings 98 mph. If you have speed, you have speed — and it takes years to slow down.
2. It's hard to separate yourself with the putter
Greg Chalmers, one of the best putters of his generation, put it simply in our conversation earlier this month:
"Everyone else is not bad enough at short game for you to be so good to catch up," he said. "In any given week there's going to be 20 or 30 or 40 guys who putt and chip awesome. You can't rely on being so much better than all of them."
For the same reasons we just talked about, putting is a fickle art that makes it incredibly difficult to separate yourself from others. And the stats show it: That the best ball strikers tend to be better ball strikers than the best putters are putters.
Just look at last season as an example:
The average Strokes Gained of the tour's top 10 best drivers was +.721.
The top 10 best iron players averaged +.833.
The top 10 best putters? +.652
It's a small advantage, but one that adds up over time. And, of course, as Brandel says: There are weeks when even the best ball strikers get hot with the flatstick.
3. Good ball striking has knock-on effects
A bit like a stock with a dividend, good ball striking has secondary, knock-on benefits.
For example, imagine two ball strikers playing alongside each other. Player A is the better ball striker, and Player B is the better putter and worse ball striker. Let's say Player A mashes one down fairway and, using a shorter club for his next shot, hits his second shot to 12 feet. Player B, playing his second shot from further back, hit his shot to 17 feet.
The way those two players played the hole doesn't seem like a huge difference, but statistically, it is: On average, PGA Tour players make more than 30 percent of their putts between 10 and 15 feet — the same percentage as the best putter on tour from between 15 and 20 feet. In all, the average from the range player A will putt from is 12 percent higher than the range player B will putt from.
Those small margins are ones that add up, and even the best of putters will struggle to bridge that gap.
4. It's a numbers game
It really doesn't need to be more complicated than thinking of it as a numbers game. Good ball striking gives you more rolls of the dice — more balls in play, more looks at the green, more putts for birdie. Bad ball striking limits your opportunity to make good numbers, and increases your opportunity to make bad numbers.
Speaking of which!
5. Big numbers come from bad ball striking
Yes, you can three-putt, and four-putt, or even five-putt (hopefully once in a blue moon). But the worst putters in the recreational ranks aren't going to putt their ball out of bounds, or whiff a putt, or chunk a putt one yard, or putt their ball into a hazard. On the other hand, all it takes is one bad swing to make a truly horrendous number and ruin your round.