Women's Open champ follows the men, and her awe is one of the best things you'll see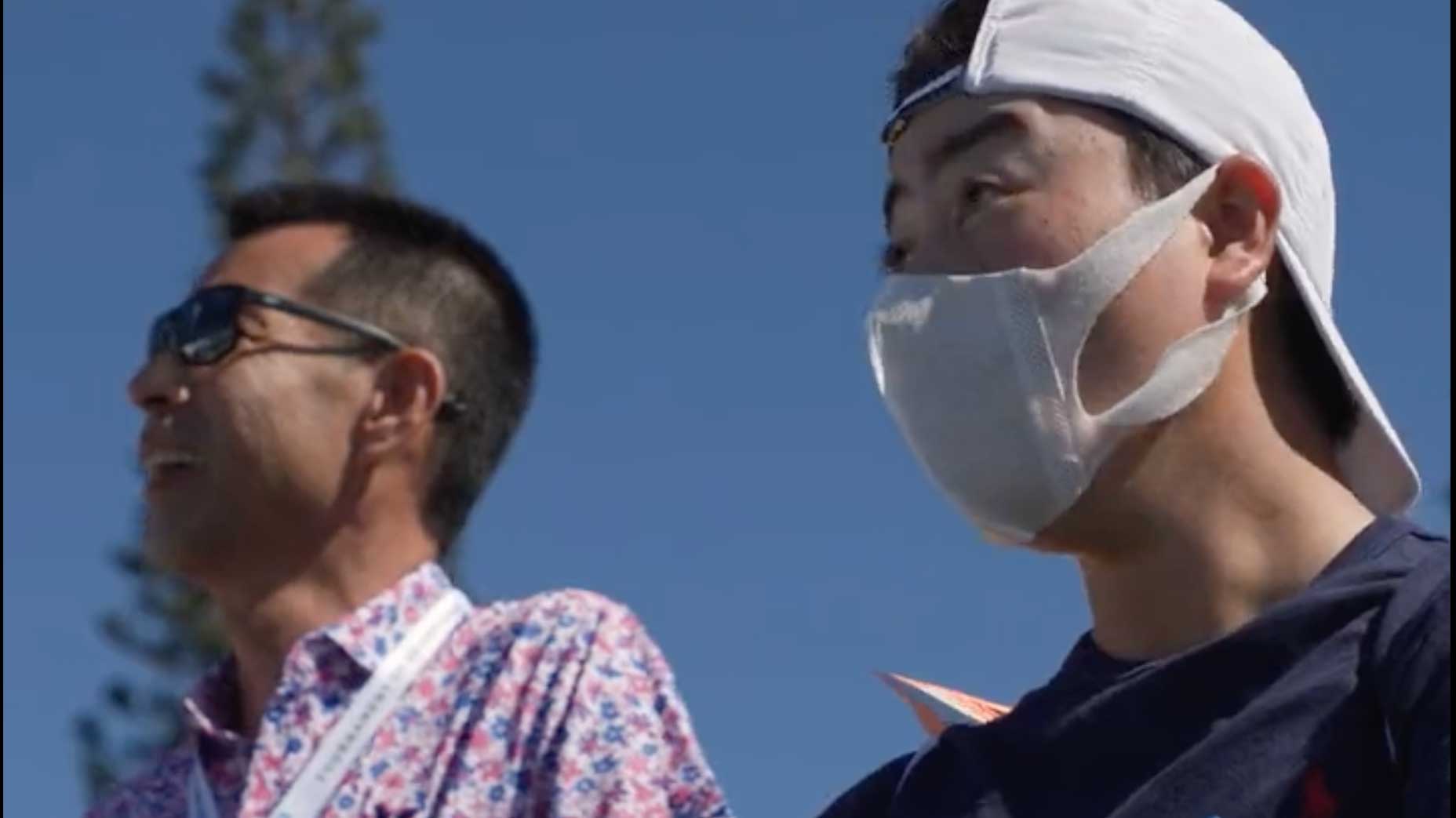 Getty Images
The fan bulged out her eyes, raised her eyebrows and, though she knew she had to stay quiet near the tee, piped out, "Sheeeeesh." Game was not only recognizing game, but game was also saluting game, too.
"Whoa, that has a different sound," Yuka Saso, 2021 U.S. Women's Open champ, said as she watched the tee shot of Bryson DeChambeau, 2020 U.S. Men's Open champ. She clapped. "Nice shot."
"Hope the ball is OK," she continued, then laughed.
As good a player as Saso is — and she's plenty that; Google "Yuka Saso swing," and you'll swear you instead typed in "Rory McIlroy" — she's that much of a fan. It was McIlroy, you may remember, that has inspired her swing, and it was McIlroy, you may recall, she gushed over in June at the men's Open, where she met him for the first time, soon after her Open victory. This week, after appearances with her new club maker, Callaway, at the Plantation Course at Kapalua in Hawaii, she was followed around by PGA Tour cameras during the second round of the Tournament of Champions, and the videos are below.
In the first, released Saturday by the Tour social media team, Saso watched the DeChambeau tee shot, and in the second video, released Sunday, she followed the pairing of Xander Schauffele and Hideki Matsuyama. The best part? It may have been when the 20-year-old innocently came upon a volunteer working a yardage laser in the middle of the fairway.
"What is that? What is that?" Saso asked.
"It's a laser," the volunteer answered. "I spot the ball, and I shoot it into the trailer."
"Oh, so you know how far it is?" she asked with her second question.
"Um, they know the distance to here." the volunteer answered.
"How far was Hideki?" Saso asked with her third question.
"155," the volunteer answered.
"155?" Saso asked with her fourth question.
"From here to the hole." the volunteer answered.
"155. OK, thank you," Saso ended with.
All of it brought back to mind the McIlroy meeting. There, holding the Harton S. Semple trophy and accompanied by an entourage of USGA media staffers, Saso sheepishly approached McIlroy at Torrey Pines and walked a few holes.
"I didn't know how to say hi," Saso later told Golf Channel. "But he was so nice. He was so kind. He was so open."