'That's hard to believe after 30-some years:' Mike Modano nets celebrity golf first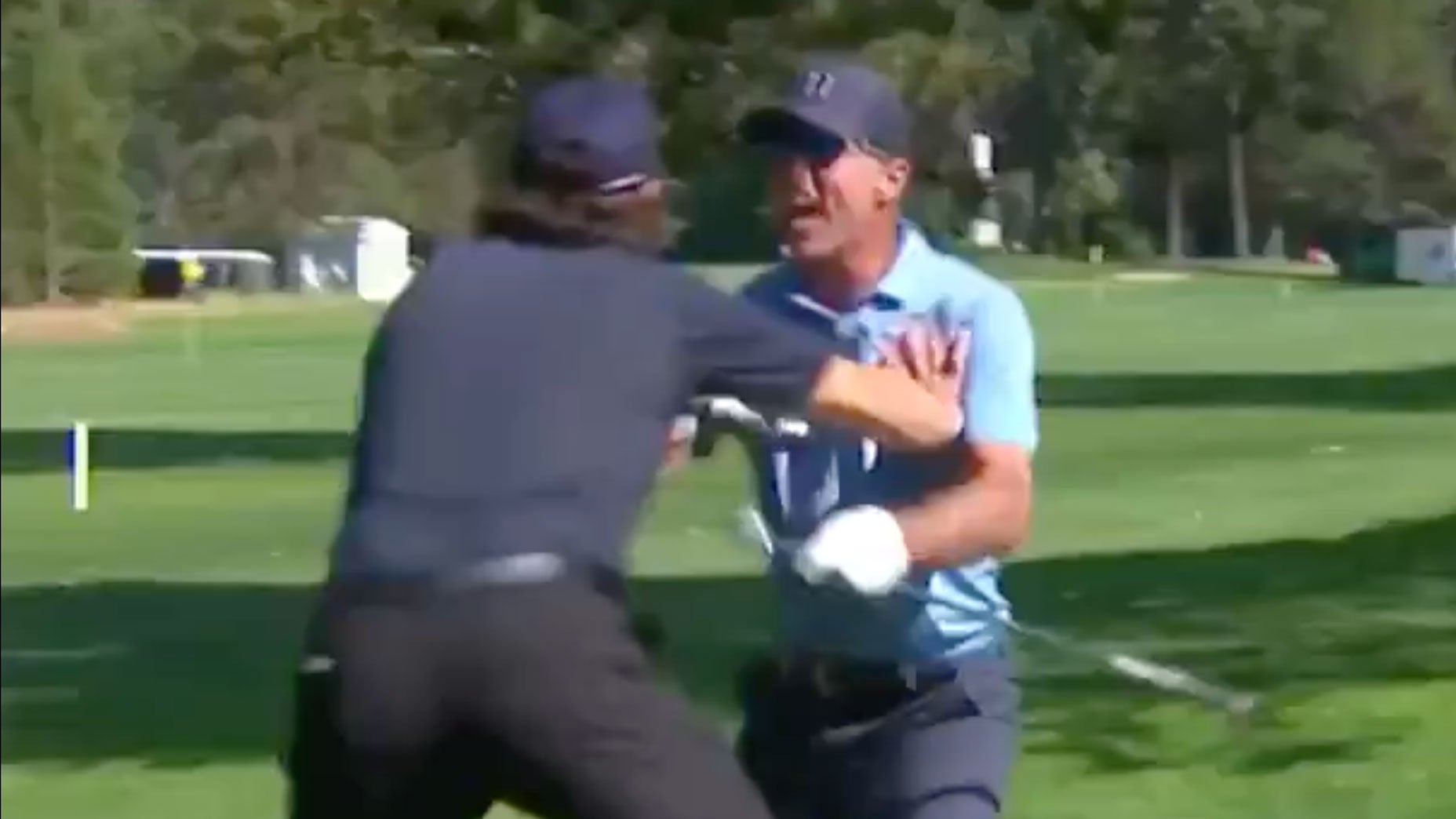 twitter.com
Mike Modano, during Friday's first round of the celebrity American Century Championship, hit his second shot on the par-5 18th at Edgewood Tahoe, saw it and then didn't. "My eyes are old — I'm like I can't see anything," Modano said on the NBCSN broadcast. 
But he heard playing partner T.J. Oshie.
"Yeah, it felt good," Modano said. "I thought it came off pretty good. The wind's going hard right to left, so I'm like this is kind of floating in there good, but then T.J. went crazy so this might be close."
It could get no closer. Modano's ball bounced 6 feet from the hole, rolled and dropped for a two, the first albatross in the 32-year history of the event. Modano, an NHL hall of famer, had been 10 points behind leader John Smoltz in the modified Stableford format event, then wasn't: Twos on par-5s (or ones on par-4s) are worth 10 points.
"I can't believe it," Modano said on NBCSN. "As much as these guys hit it so long on 18, there's a lot of 9-, 8-, 7-irons hit in there, that's hard to believe after 30-some years, that's the first double eagle."
Still, it's rare. According to a 2018 story on the PGA of America's website, which cites the Double Eagle Club, the odds of making an albatross, also referred to as a double eagle, is 6 million to one. On Modano's, he had hit his tee shot on the 572-yard left, it kicked back into the fairway, and he had 205 yards into the pin.
On his second, and final, shot (and since we're talking about a hockey player), the assist goes to his wife and caddie, professional golfer and former Big Break contestant Allison Micheletti. Modano was split between a 6- and a 7-iron. His wife wasn't. She said 7. And 7 was the last club he hit on Friday.
"I got to listen to my wife — she says 7 and I'm like, perfect club," Modano said on NBCSN.  
"He needs to buy his wife a gift tonight for giving him the 7-iron instead of the 6," analyst Peter Jacobsen said on the broadcast.
After the ball dropped, Modano's playing partners, Oshie and Joe Pavelski, both current hockey players, rushed him, while his wife bent over and laughed. Modano shook his head on the way to the green, then grabbed his ball from the hole and tossed it to a fan.
"Amazing," announcer Steve Sands said on the broadcast. "The reaction of Oshie and Pavelsky is fantastic. It's so good. They say hockey guys are the best."
"On a day like this, I know 15 points is not great for Mike because he's a really good player, but what a way to end your day," Jacobsen said. "And you know tomorrow morning on the range, he's going to get all the congratulations and he'll be so excited to tee it up in the second round."   
Golf Magazine
Subscribe To The Magazine
Subscribe