Could reverse arm-lock putting be the PGA Tour's new putting revolution?
Matt Kuchar had just finished in the top 10 on the PGA Tour money list, but like every PGA Tour player, he wasn't ready to stop there. His SG: Putting, then an impressive 31st on Tour, was solid, but Kuchar felt like it could be even better. But it wasn't until a lesson with Dave Stockton that the specifics became clear: He crouched over low, and braced the top of the putter against his forearm.
"I said: 'This feels kinda good,'" Kuchar remembers
He had a putter made to that end and put it in play, with a commitment that he'd cut ties with his experiment immediately at the first sign of trouble. It never came: He won the Players Championship in 2012 and five more times since. It prompted a surge of interest from his fellow Tour players — and collected its first major when Bryson DeChambeau used the technique at the 2020 U.S. Open — and renewed calls from some corners to outlaw the technique.
But now, Kuchar is onto a new experiment: Reverse arm lock putting, where the shaft of the putter is placed not against the lead arm, but the trail arm. Could Kuchar once again prove a trend-setter in eye-catching putting techniques? That remains to be seen, but in the meantime, here's what you need to know about it.
The technique, by Luke Kerr-Dineen
When Matt Kuchar overhauled his golf swing and became the Matt Kuchar we know today, he did so under the watchful eye of his coach Chris O'Connell, and O'Connell's mentor Jim Hardy. Every golfer swings the club differently, O'Connell explains, and Kuchar is no different. He tends to get his arms flat and around his body on the backswing, and in order to match-up his move and hit straight shot, Kuchar works on throwing the clubhead around his body on the downswing.
Why am I bringing this up? Because reverse arm-lock putting is an extension of that same technique.
With Kuchar setting up so his hands are behind the clubhead, it matches the feeling he's comfortable with on his full swing. And because the shaft is leaning away from the target, it has the added benefit of avoiding the kind of unpredictability in distance control that comes when there's too much forward shaft lean.
"It takes the load out of the putter shaft," O'Connell says. "You don't get those putts that come out hot and bounce because you're delofting the putterface."
This is especially useful on the fast greens Kuchar plays on the PGA Tour, O'Connell explains.
"It's almost like shuffleboard," he says. "He's just pushing the golf ball down the target line."
The tools, by Andrew Tursky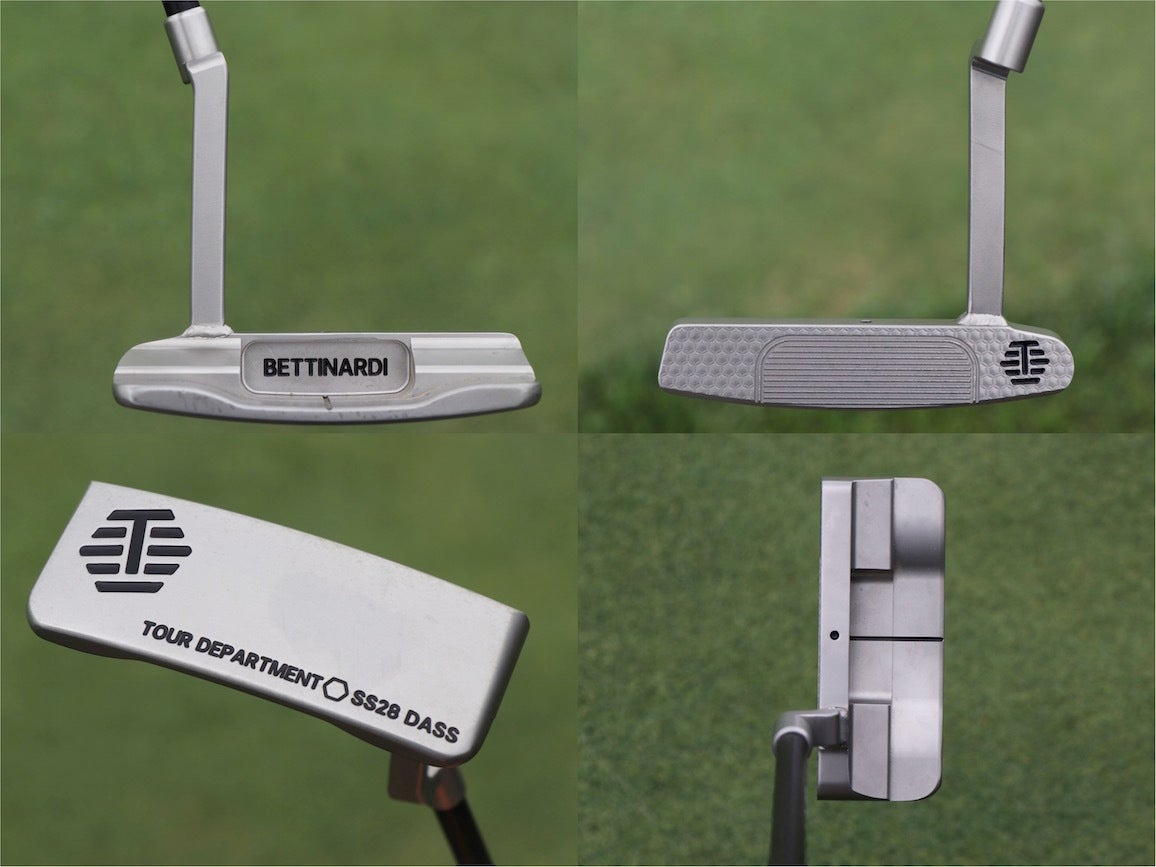 Since 2011, when Matt Kuchar started using his left arm to execute his armlock style of putting, he used a custom Bettinardi wide-body blade putter that had anywhere from 5-to-7 degrees on it. His exact loft often varied based on experimentation and tinkering, but the putter head always had significantly more loft than a standard putter. That's because the putter was pressing toward the target since it was nestled against his lead arm. Without added loft, the left-arm leaning putter head would send the ball off the face with too little launch and cause skidding on the green. Loft was key to Kuchar's arm-lock success.
Now that Kuchar is using his right arm as the piston for his armlock stroke, loft is the enemy. Since the putter is now leaning away from the target, using a putter with 5-7 degrees of loft on it would send the ball too high into the air and with too much spin.
To offset the issue, Kuchar's new Bettinardi SS28 putter head is made with exactly 0 degrees of loft. This allows Kuchar to lean the putter head away from the target slightly and get just enough loft to optimize launch and spin for a smooth and predictable roll.
In order to build the custom head, David Kubiak, the Director of Tour at Bettinardi, custom welded a plumber's neck hosel (rather than his old double-bend hosel) onto the head. Kubiak says that during the years-long experimentation process Bettinardi built many different heads for Kuchar to try. While he used to employ a head that had a single alignment line on the back flange, he now uses a head that has a dot on the top line in addition to the single line. Since the right arm ball position and setup is drastically different to the left arm, it's possible that Kuchar finds the added dot to give him a more reliable frame of reference for his eyes during the stroke.
Kuchar also now uses a graphite LAGP golf shaft – a similar shaft to the one that Bryson DeChambeau uses in his arm lock putter – rather than his former steel shaft. At 40.5 inches, Kubiak says the ultra-stiff LAGP shaft makes sense because it reduces any twisting and torque throughout the stroke that may occur with a steel shaft. Being that the goal is to lock the putter onto his arm, reducing any flex is crucial to return the club head back to square.
In the end, below are Kuchar's official specifications on his new right armlock putter.
Model: Bettinardi SS28 custom left armlock
Hosel: Plumber's Neck
Loft: 0 degrees
Weight: 401 grams
Lie Angle: 72 degrees
Length: 40.5 inches
Grip: SuperStroke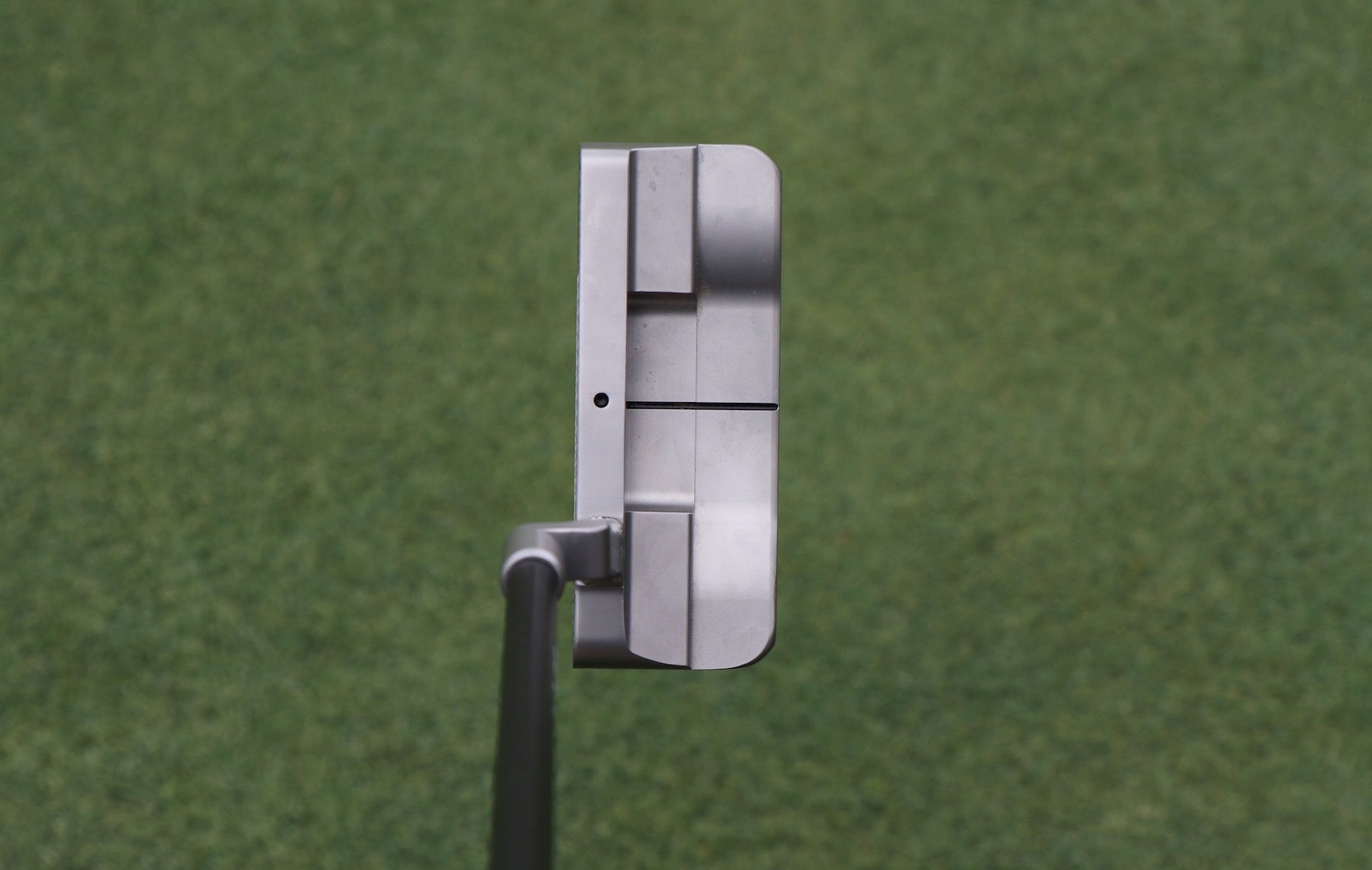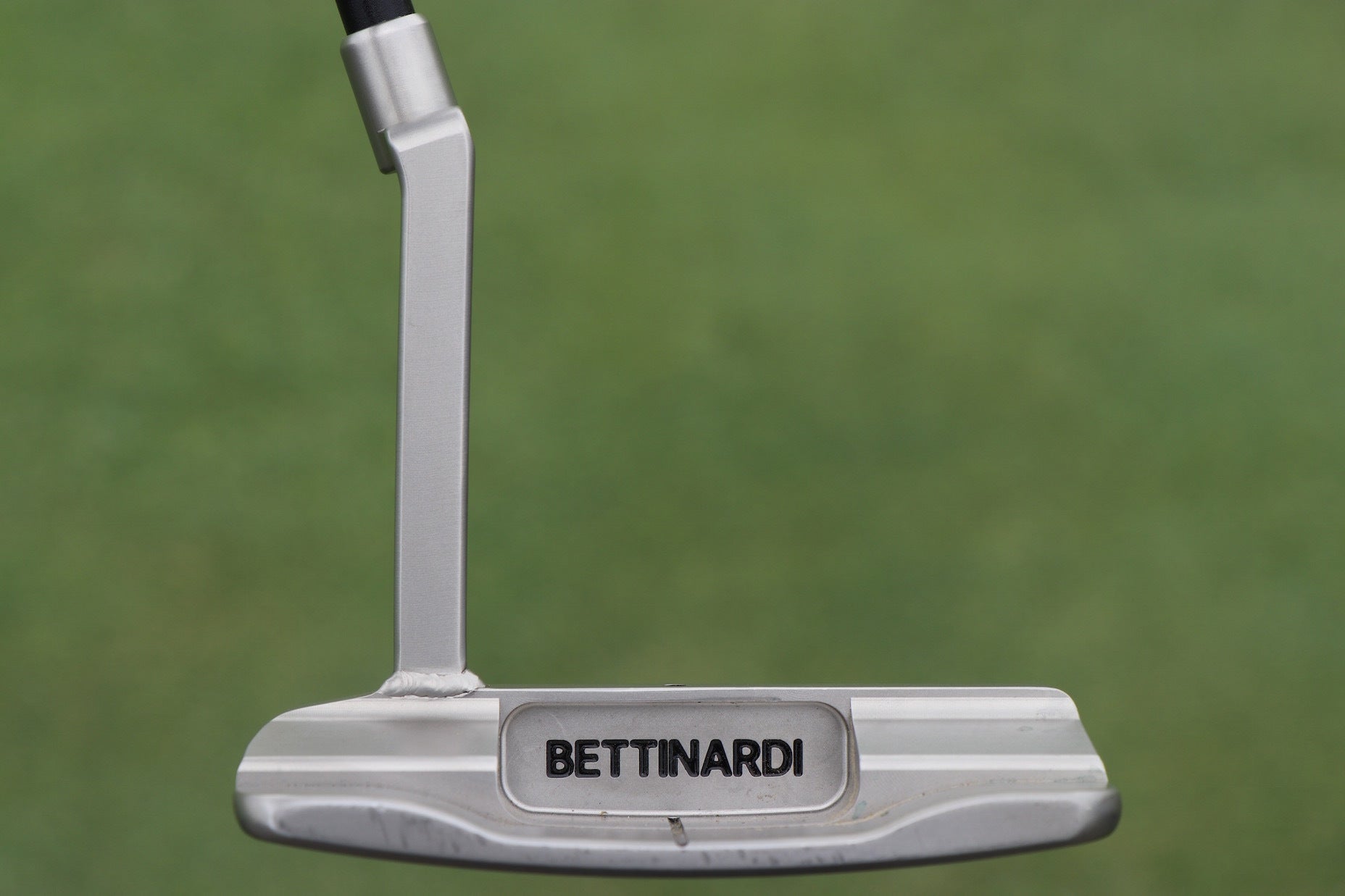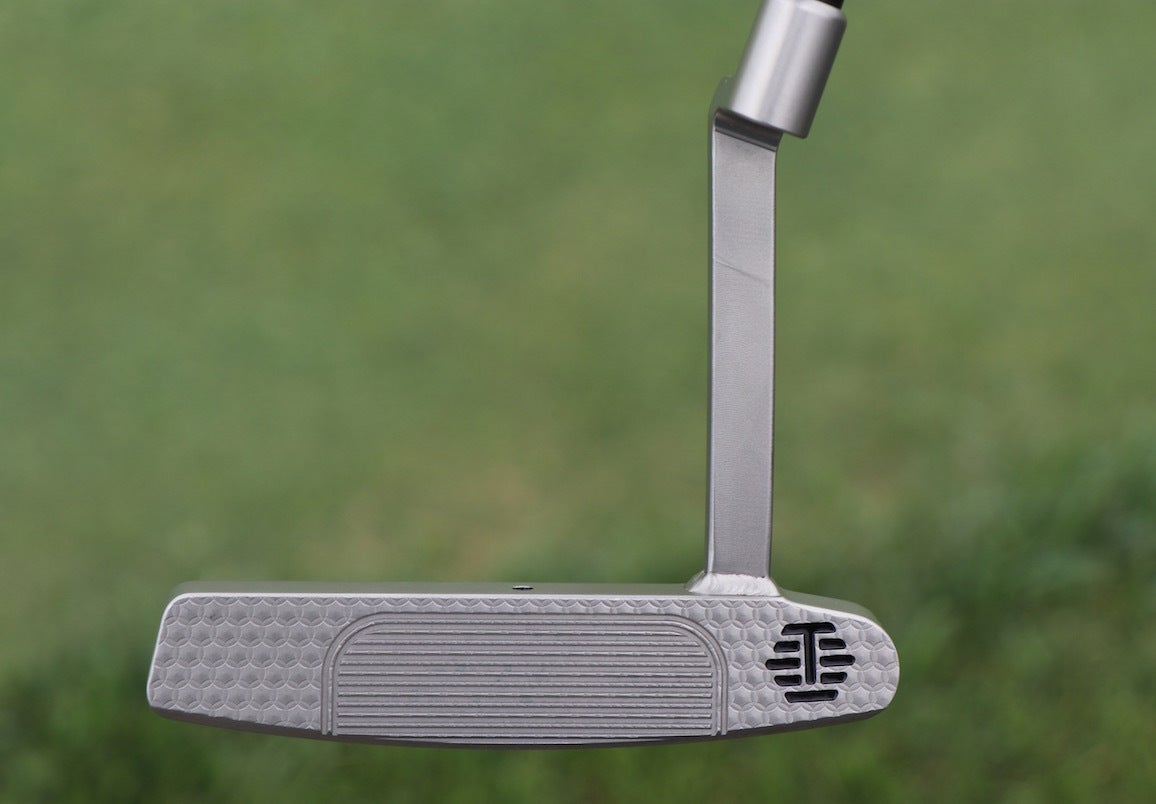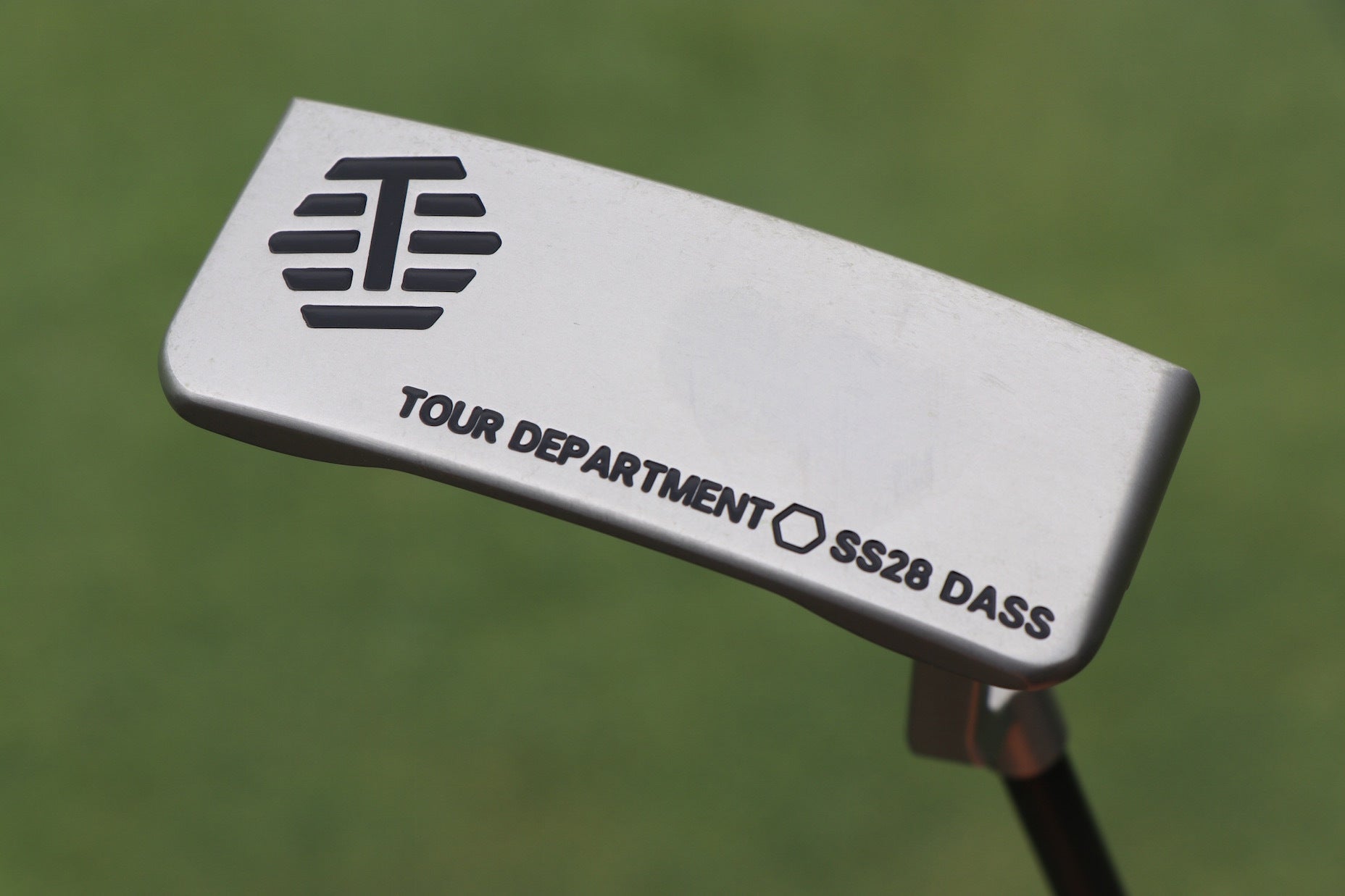 Ready to dial in your swing? Find a fitting location near you at GOLF's affiliate company True Spec Golf.