4 simple putting secrets, according to one of the best putters ever
Getty Images
KIAWAH ISLAND, S.C. — Dave Stockton doesn't just know how to win PGA Championships (he won in both 1970 and 1976), he also knows how to win in Kiawah Island as he captained the U.S. Ryder Cup team during its triumphant 1991 victory in the "War on the Shore" at the Ocean Course.
Stockton is also regarded by many as one of the greatest putters alive, both as a player and a coach. Phil Mickelson, among many others, was one of his students. So, as he spoke to the media ahead of the 2021 PGA Championship, I seized the opportunity to ask for some putting advice.
What, I asked him, are the essential qualities which separate good putters from the rest of us?
The answer that followed was fascinating and actually quite simple.
1. Stop trying so hard
Stockton explained that at the heart of the problem is golfers simply trying too hard.
"I'm going to tell you it's simple but a lot of people don't believe that."
Putting requires the same amount of thought as signing your signature, he said. If you start thinking too much, you'll start freezing up.
"If you were going to have a lesson from me, the first thing I would have you do is sign your signature. It'll take you three or four seconds and you'll do it. Right below it I want you to take 20 and I want you to duplicate your first signature exactly. You will not be able to do the first letter in your name. And the reason why, if it's something that should be in your subconscious and you are trying really hard to get this exactly right."
That pursuit of perfection, Stockton said, is well-intentioned, but ultimately damaging.
"That's why you can't putt … the typical putter is putting with the left side of his brain instead of his creative right side. Putting is feel."
2. Just step up and roll it
It's really that simple. Stockton then compared putting to a game like darts.
"How many things can you think about if you're throwing a dart at a dart board? I don't think very many. [Putting] is like throwing a dart. That hole is our bull's-eye, and the ball is here. All it's going to do is go in there.
"It doesn't help you to try. The first word I'd tell you if you're putting, don't try. You want to putt with feel."
3. Take fewer practice strokes
As part of Stockton's simplify-everything advice, he tells golfers to take a cue (pun intended) from another game similar to putting: billiards.
Stockton explained that when you're shooting pool or playing billiards, you don't step up next to the ball and start making practice motions. You step up directly to the ball, stay in motion to avoid tension, and hit the ball.
Practice swings can be helpful, but too many of them can cause you to overthink and tense-up. The goal is to get your feel, but more importantly, to avoid tension.
"So many typical putters have four or five practice strokes … when you're shooting billiards, you putt the stick behind it and move it back and forth. I've been taught to never let the putter basically sit still. I put it in front of the ball, bring it over the ball, one last look at the hole and I let it go. It's amazing, it goes in all the time."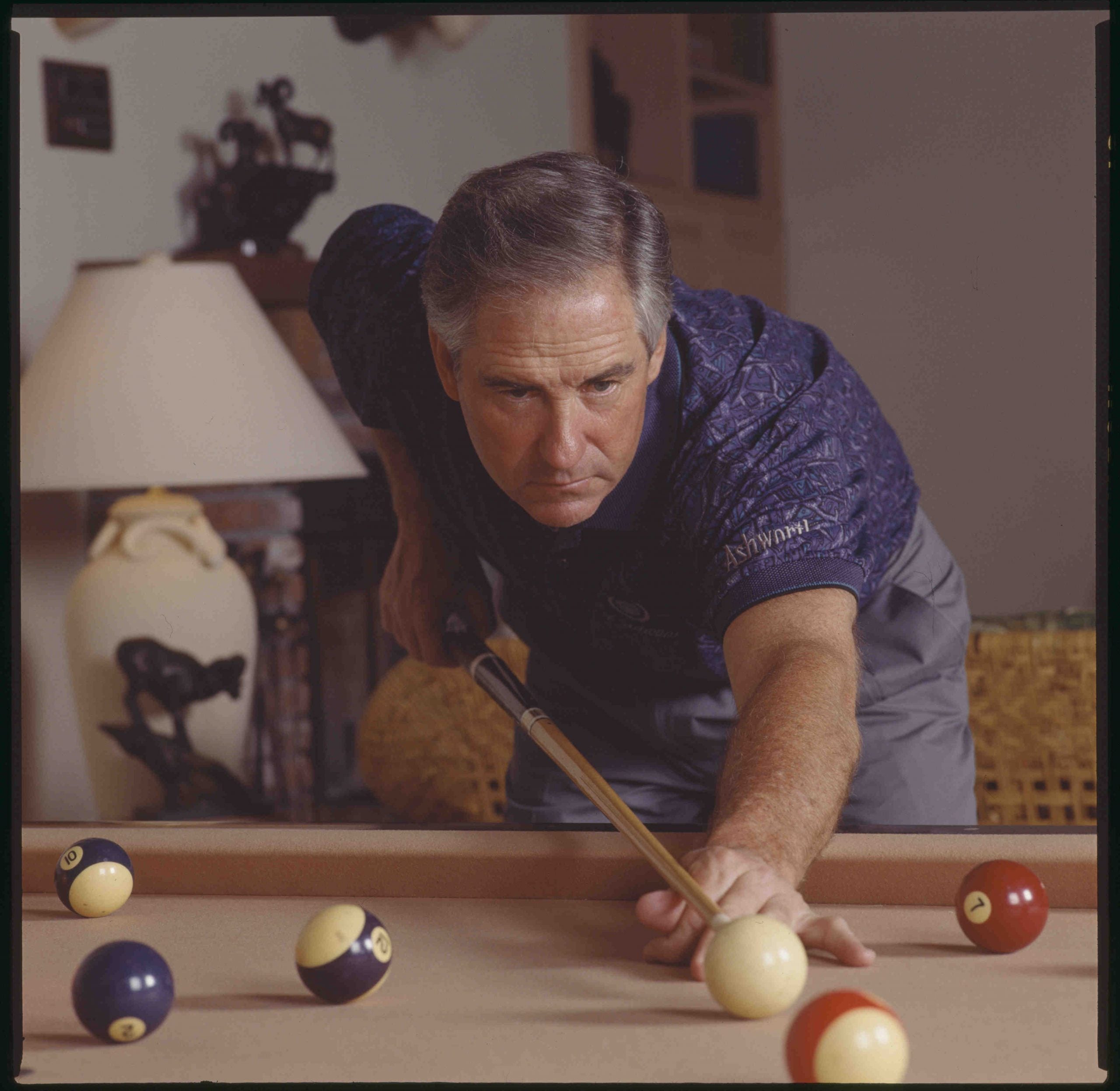 4. Pick a spot an inch in front of the golf ball
And finally, if you're looking for one lasting thought, pick a spot an inch in front of the golf ball — literally one inch — and feel like you're pushing the ball through that spot.
"I was taught by my dad to putt an inch ahead of the ball, pick a spot, and the back of my left hand which I'm not going to break down, it's going to go right through. All it has to do is go an inch. He wanted me to give him one inch with no recoil and no coming up, and you're going to see a lot of that this week, especially with so much wind.
Simple, right?
Golf Magazine
Subscribe To The Magazine
Subscribe