What is course routing and how does it affect your round?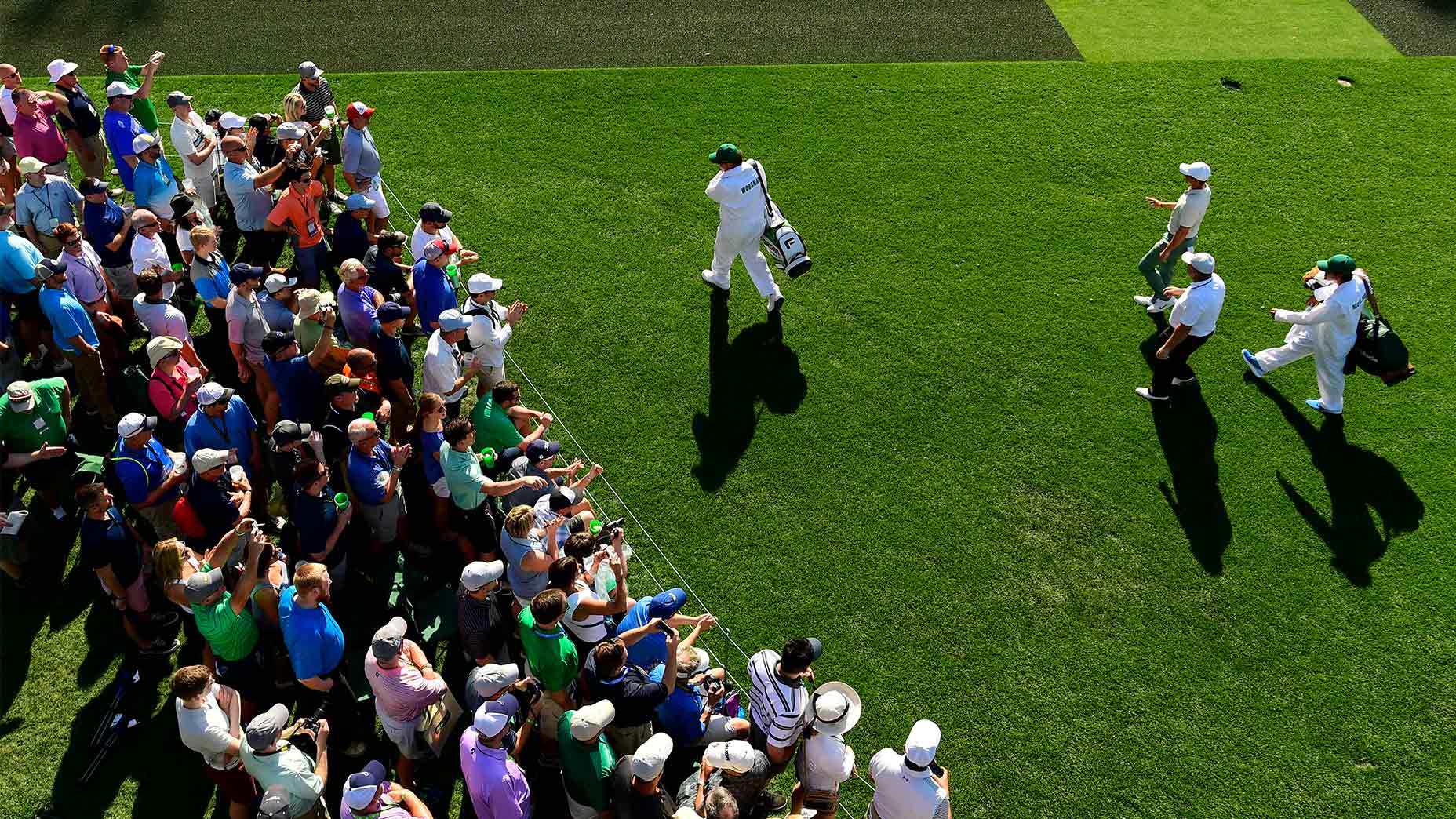 Getty Images
As you wander through a golf course, it's easy to forget about the importance of routing. Routing is the layout of (and connection between) golf holes on a property. It's a lot like a puzzle, and it's up to the architect to find the best way to arrange the pieces.
A great golf course tells a story. The round has peaks and valleys, easier and harder holes. The routing is the basis for all of it—the bones of a course. Without good routing, a course is likely doomed. It's hard to make a great course out of a poor routing.
Of course, these decisions depend on the landscape and on the intentions of the owner or architect. If there's an interesting spot on the property, you might see three or four different holes end up using that same landscape, or circling back to it. The best courses have routing strategies that encourage variation. They take attention-grabbing twists and turns.
Golf course architect Bill Coore says a well-routed course should feel like a Sunday stroll. How would you walk around the property if there wasn't a golf course there? You would likely be drawn to dramatic points on the property, odd land shapes or high points with beautiful views. The sense of the property is the first step in finding a routing that feels natural.
How is a course routed?
The importance of routing becomes much more obvious when walking a course. One important element is the distance from one green to the next hole's tee box. In the Golden Age of golf course architecture, it was imperative to avoid long walks between holes. At classic Raynor, Mackenzie, or Ross courses, the next tee is often only steps away from the green you're exiting. Another factor that has made routing more difficult is how far the ball travels. Older courses are now forced to add tee boxes further back than was imagined when they were originally built. A sign of great routing is rarely having to walk back to a tee box. The entire routing process is aided by the use of topographical maps, which show different land formations and allow architects to see the entire property at once.
A vital aspect of course routing is making sure holes don't all play in the same direction. Courses that have several holes playing in the exact same direction simplify the round, making it less of a challenge. One great strategy for this is the triangulation of holes. When three holes form a triangle, it means that the wind will affect each hole differently. Some of the world's best courses use this method, including William Flynn's Shinnecock Hills.
What are some common course routing practices?
Most golf courses start with a clubhouse or central point that the first hole leaves from and the last hole to returns to. Many courses want smaller loops of holes that return to the beginning in case players don't have time for all 18 holes.
An architect must also consider what type of golf course he is building. For a public course, traffic, walks and holes need to be far enough apart to keep people safe. The holes also need to be designed so there won't be large buildups of groups waiting to play.
For years, golf courses strove to build toward a traditional par-72 design. But now, architects are given the leeway to build what the land gives them, regardless of par or other standards. Some owners or architects don't want their course to have oddities like consecutive par-3s, while others are willing to break these conventions in the name of great and creative golf.
There are also some practical concerns that must be considered in the routing process, like drainage. Technology has made drainage easier to tackle, but the best courses are designed to drain a lot of water naturally.
Variety, Variety, Variety
At the end of the day, good routing is all about variety, in every sense of the word. The course should ask the player to answer many different questions. Can you hit every club in your bag? Can you play with the wind behind you, or with a crosswind? As long as every hole asks new and exciting questions, the routing is a success.
The puzzle pieces don't always come together perfectly. Sometimes an architect has to make sacrifices for the greater good of a course. Walking the land before beginning the routing is another important step in the process because it gives the architect an idea of what landforms he has to work with. If natural topography can be utilized, the course will feel natural and less dirt will have to be moved. This is the great challenge of course routing: matching holes to the land.
It can be frustrating when it feels like you have to walk up steep hills or over tough terrain when getting from one hole to the next. One trick of great routing is to integrate these spots into holes rather than in between them. If you have to climb a big hill to see where your ball landed on the green, it won't feel as intrusive.