7 wild rules controversies that could only happen at Augusta National
Augusta National
It's Masters Week, which means the eyes of the sports world are trained on Augusta National. Think of it as the sport's audition to non-golf fans. The tournament puts on a great show; it displays golf at a spectacular venue with top competition and maximum tension. But it also introduces golf fans to another key part of the game: the rule book.
So here's a primer to get you ready in case you have to break down a particularly tricky chip to your uncle, who typically only watches hockey this time of year but, out of options, has turned to the golf. Let's dive into seven Augusta-only rules conundrums — and how we'd solve them.
1. TaylorMade, Corner Pocket
The situation: Rory McIlroy whales away on a driver at the par-5 2nd, sending a high draw down the middle of the fairway which hits a yardage marker and springs forward some 30 yards. Brooks Koepka is playing in the group ahead; his caddie Ricky Elliott is lagging slightly behind the group after replacing a divot. Wouldn't you know it: McIlroy's ball ends up in the pocket of Elliott's white caddie jumpsuit! What happens next?
The ruling: This one seems easy at first. According to Rule 11.1, Ball in Motion Accidentally Hits Person, Animal or Object, McIlroy isn't penalized (nor is Koepka). All he needs to do is replace the ball where it entered Elliott's pocket. The only tricky thing? Elliott didn't even feel it fall in! Luckily, some hawk-eyed spotters saw where ball intersected with caddie, so they're able to flag down Elliott some yards later.
The ruling still remains relatively simple: According to Rule 14.3, McIlroy can replace the ball by dropping in the closest estimated place to the pocket entry. No harm, no foul. But sorry about the lack of extra roll, Rors!
The precedent: McIlroy's golf balls have a way of ending up in places they shouldn't. At the 2014 Tour Championship, McIlroy's tee shot at the par-4 14th hit a tree and rebounded into a spectator's pocket. He made par.
"It's not the first time [it happened] this year, either," he said at the time. "I just had a ball go up someone's trouser at the Scottish Open in Aberdeen. I just need to stop hitting it off line and these things won't happen."
Sidenote: This rule was NOT applied correctly in the iconic "Frankenstein's fat foot" scene from Happy Gilmore.
2. The Bridge
The situation: As Jon Rahm is standing on the 12th tee, the horn blows: It's a rain delay. When they resume play an hour later, Rahm takes a mighty swing with a 9-iron but his back foot slips out. He tries to save the swing but strikes only a glancing blow, and the ball trickles low and left off the face. It skips along the ground, bouncing onto the Hogan Bridge. But then, due to a particularly unlikely combination of friction and velocity, the ball settles right there on the crest of the bridge. Rahm goes to play the ball but he's afraid he'll hit the bridge with his second shot — instead, he hopes for some relief.
The ruling: Let's give Rahm the bad news first: Yes, a bridge on a golf course is generally considered an immovable obstruction. Unfortunately, the Hogan Bridge is located in a penalty area, which means Rahm's ball is located in a penalty area, which means he's actually not entitled to free relief, per Rule 16.1a(2).
The good news? He's allowed to play the ball as it lies, and golf's new rules give him some latitude as to how he might be able to play it. He can even ground his club on that green Augusta turf or move any loose impediments if he wants to. Just don't catch it thin, Jon! That bridge could make for a heck of a ricochet.
The precedent: None so far — this would be a pretty impressive miss.
Fun fact: There used to be a small creek on No. 1 about 100 yards off the tee, which high-handicap member Clarence Schoo found so often it became known as "Schooie's Gulch." At Schoo's request, chairman Cliff Roberts filled the creek — and sent Schoo the bill.
3. In the Flowers
The situation: Louis Oosthuizen, playing in Rahm's group, fires his approach shot at the par-5 13th hole long and left — directly into the flowering azaleas behind the green. It's a scenic spot to play from, but also rather inconvenient. Those blossoms can really mess with your rhythm, and the landscaping crew won't be happy with him, either. Oosthuizen remembers something about relief from flowerbeds. Can he get relief here?
The ruling: Sorry, Louis! No relief. Yes, there is a Model Local Rule that courses can adopt, declaring their "decorative planted areas such as flower beds" as ground under repair or as a "no-play zones" and providing free relief. But at Augusta National those bushes are an integral part of the golf course. Play away, Louis!
The precedent: Rory McIlroy played from this exact position in the third round of the 2018 Masters. It made for a tricky lie but a terrific photograph.
Fun fact: Azaleas are somewhat poisonous to ingest — note to Louis: Don't go snacking on any leaves while you're back there!
4. Stuck in the Nest
The situation: U.S. Amateur champion Andy Ogletree realizes he's left his lucky Augusta National ball mark in his room at the Crow's Nest. He considers leaving it behind, but this is the Masters, and he's playing with Tiger Woods; he needs all the luck he can get. He dashes up to his room, but the Crow's Nest — located above the Champions' Locker Room and the library in the clubhouse — is an old building. The lock on the door gets jammed, and Ogletree is stuck inside. He doesn't want to yell for help, because yelling is discouraged at Augusta, and he doesn't want to break down the door, either, for obvious reasons. The clock ticks on. This door is really stuck.
Eventually Ogletree sees no other option: He cracks the window, crawls out onto the roof and descends, Jason Bourne-style, from one level to the next, landing in an awkward jump by the large oak tree in front of the clubhouse. He jogs over to the 10th tee; it's 7:59 a.m., officially four minutes passed his tee time. What happens?
The ruling: It's a good thing he ran to the tee! Per Rule 5.3, a player must start at his given tee time, and if he misses that time by more than five minutes, he's disqualified. Less than five minutes? He gets a two-stroke penalty.
There is some leeway here, though: An Exception under that rule allows a committee to decide that "Exceptional Circumstances Prevented You from Starting on Time" (their capitalization, not mine, sorry). Under that exception, there is no penalty. Luckily, the Masters Committee is feeling particularly benevolent this year and allow Ogletree's tardiness to slide.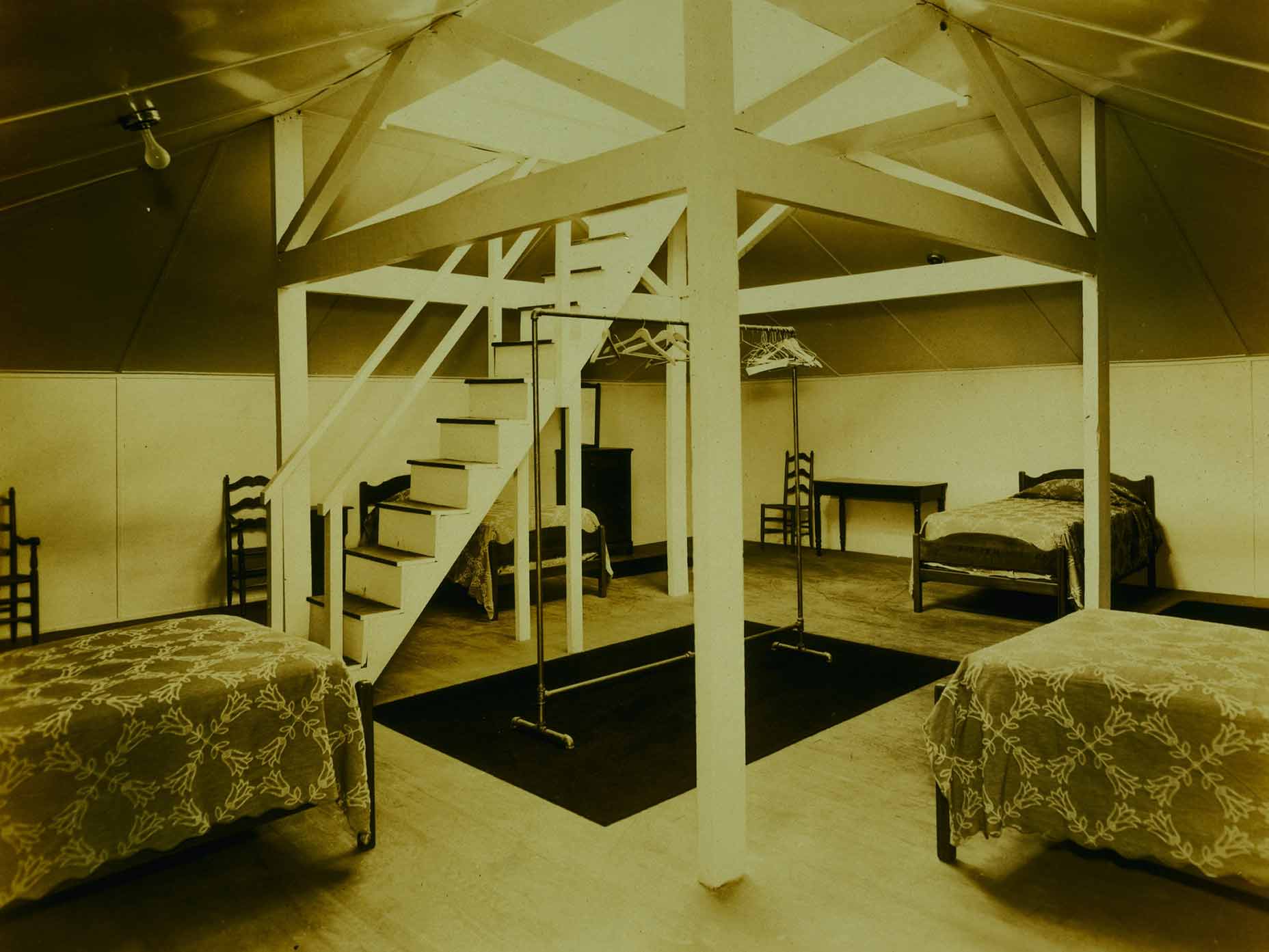 The precedent: At the 2019 PGA Championship, David Lipsky was penalized two strokes because he was technically outside the starting area for his 12:43 p.m. tee time. Lipsky was "reportedly walking toward the 1st tee with his putter and a ball but was not in the starting area." Go figure.
Fun fact: Dustin Johnson was six seconds from being DQ'd from the 2011 Northern Trust Open after his caddie thought his tee time was 40 minutes later than it actually was. Whoops!
5. Dot Com Boom
The situation: Rickie Fowler makes a neat up-and-down from behind the 15th green. One eagle-eyed viewer is so taken with Fowler's chip shot that she heads to Masters.com and uses the site's breakthrough technology to rewatch the chip over, and over, and over. Upon her seventh viewing she notices something strange: Did Fowler's ball bobble ever so slightly when he put his wedge down behind it? She does some digging and reaches a member of the CBS broadcast team, who passes her on to someone on the Rules Committee. She demands a Fowler penalty to protect the sanctity of the tournament. What should the Committee member do?
The ruling: Out of courtesy, the green jacket fields her call but pre-empts her report by telling her that he can't consider her information in making a ruling. Golf's governing bodies decided in late 2017 that they would no longer accept call-in rules violations. Fowler lives to fight another day.
The precedent: In 2013, Tiger Woods was penalized on Saturday for a bad-drop infraction Friday, which was first spotted by a TV viewer. The whole situation was a mess.
Fun fact: The Masters was first broadcast in color in 1966. The violations must have been more difficult to spot from your couch before then.
6. Up Rae's Creek
The situation: Ian Poulter's tee shot at the par-3 12th lands on the front bank and trickles back into the very edge of the water — but due to the extra moisture it catches on a chunk of grass, half-submerged. Poulter decides to play the ball, but as he wades in, shoe off, something floats up next to his Titleist. It's an empty Orgain protein shake, which fell out of Bryson DeChambeau's bag. Poulter grabs the container and tosses it onto the bank; it's going to obstruct his shot, for one thing, and he despises litter. But then he realizes he may have committed an infraction for moving an object in a penalty area. He calls in a rules official to find out.
The ruling: Good news, Poults! Golf's updated rules are on your side. There are no longer any special restrictions for how a player needs to proceed when in a penalty area, which means he can move loose impediments and even ground his club. (The old rule was deemed "overly harsh.") He just can't improve the conditions for his stroke.
The precedent: This happens all the time, but because it's not a penalty, it's no longer noteworthy when golfers move things around in penalty areas. But it's always a good time to look back on the ultimate loose impediment incident:
7. Brolly Folly
The situation: Phil Mickelson holds a three-shot lead coming up No. 18, but his approach shot finds the front left bunker. He tries to execute a high, soft flop but catches the ball completely clean instead, launching the ball into orbit. It flies over the green, over the tee, all the way into the seating area adjacent the clubhouse. Suddenly Mickelson's lead is in jeopardy — especially because he has some two dozen white-and-green patio umbrellas in his way. Mickelson is distraught, but his caddie — his brother Tim — calls in a rules official and insists that they get line of sight relief from the umbrellas.
The ruling: Tim is right! The rules official agrees that the area is considered in bounds and that the patio setup should be characterized as a Temporary Immovable Obstruction, which is defined this way: "A structure that is temporarily added on or next to the course, usually for a particular competition, and is fixed or not readily movable."
Normally we see TIO relief on Tour when a player is on the wrong side of a grandstand, but the same ruling applies here: Mickelson is entitled to relief from "physical interference" as well as "line of sight interference." Lucky thing, too — Lefty's got a green jacket to win.
The precedent: At the 2016 Masters, Bryson DeChambeau took a particularly unusual line off the 18th tee (way, way left) but got a generous ruling entitling him to relief from a TIO — a concession stand. It didn't help him enough to avoid triple-bogey, though, slipping the esteemed amateur from T2 to T8 at the end of his second round.
Fun fact: Pimento cheese isn't particularly good. Some people might call this an "opinion," but this is my column, and if you've made it this far you deserve to know the truth.