The story behind the Masters' first-ever color-TV broadcast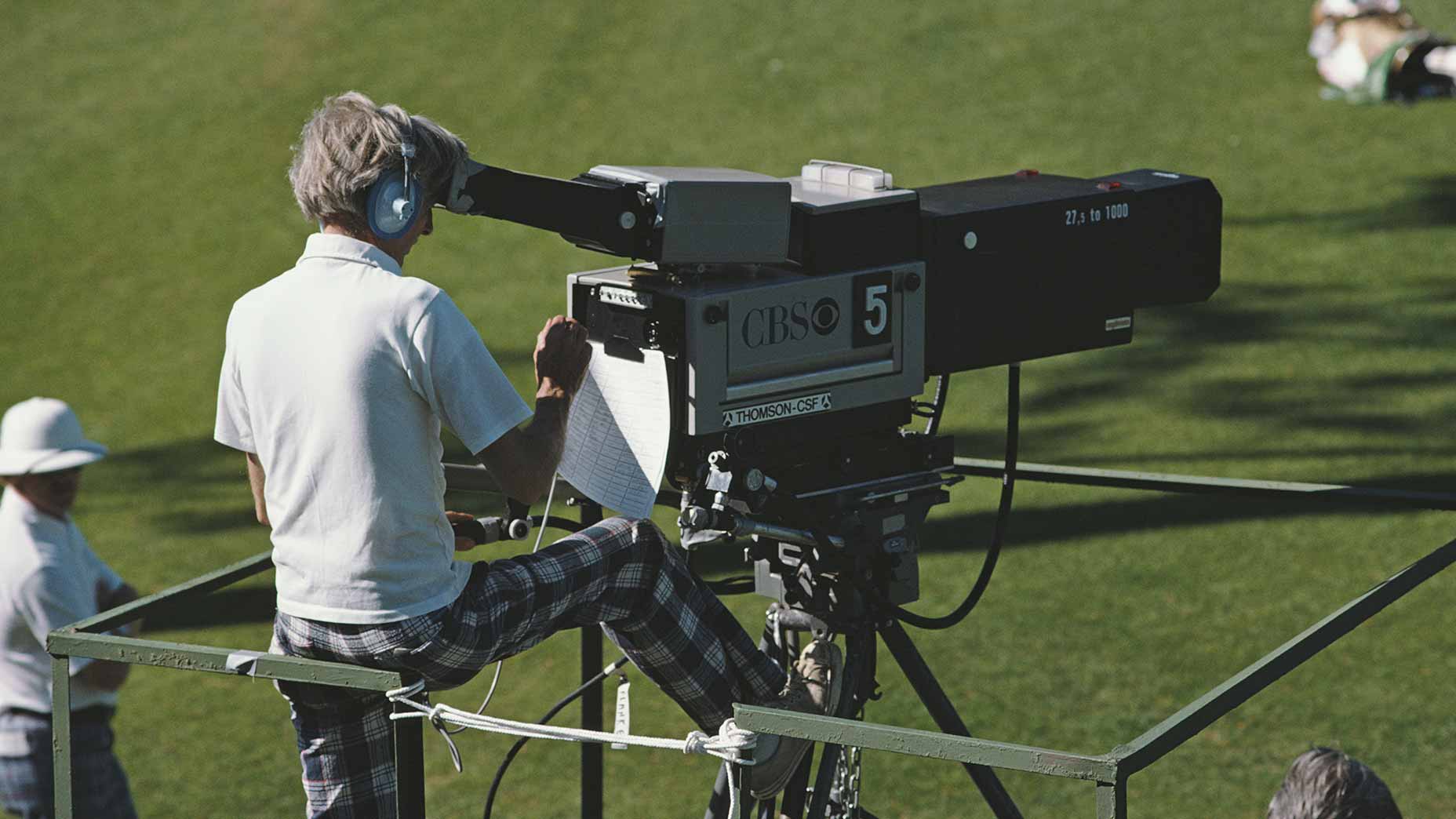 Getty Images
It has rectangular tee boxes, manicured fairways and sloping greens. Flagsticks, pine straw, and bunkers filled to the brim with some order of white quartz sand. But here's the world's most poorly kept secret: Augusta National isn't a golf course.
After nearly 90 years of meticulously scrutinized Masters history, it is abundantly clear. There are golf courses, and then there's Augusta National. For one to call Augusta National a "golf course" is to call their parents by their first name. Sure, it's not wrong, but it's also not right.
No, Augusta National isn't a golf course. It's something much more than that. It's a secretive utopia, ruled by prodigious leaders in deep green garments. It's a recluse, hiding happily in plain sight, reticent to share even the slightest detail with the world beyond. It's quaint, southern perfection — heaven slapped two hours outside of Atlanta.
Where else do thousands wait diligently, year after year, just for the opportunity to spend a sizable chunk of their hard-earned money? How many heads of state can claim an invitation as alluring and as esoteric? In what other realm is a street address known with unanimity?
Add some color to your golf game
SHOP NOW
Augusta National isn't a golf course, not anymore. But once upon a time it was. Once upon a time, Augusta National was a small southern golf club, founded and designed in part by the late Bobby Jones upon a 365-acre peach farm. A year later, Jones and Clifford Roberts, the club's first chairman, elected to create an invitational golf tournament to attract crowds and interest to their new club. They called it the Masters.
For all the attention the Masters brought Augusta National, the club didn't begin to reach national audiences until 1956, when it decided to sell the tournament's television rights for the first time. An extensive bidding process ensued, one that allegedly included an ABC executive handing Roberts a blank check, asking Augusta National to name its price. But the notoriously brusque chairman was uninterested in money. Instead, he wanted the club to have authority over how the broadcast was presented. Shortly thereafter, a meeting with legendary CBS founder William Paley resulted in an agreement.
In those first years with CBS, the Masters became appointment viewing for golf fans, even if it wasn't yet the Masters. When a young CBS Sports producer named Frank Chirkinian took over the broadcast in '59, things began to shift even further.
"The Ayatollah" (as Chirkinian, a natural despot, was nicknamed) carried a series of radical ideas about the presentation of golf on TV: creating a scoring system tabulated in strokes "over" and "under" par, implementing microphones on tee boxes and around greens, and yes, even painting the inside of the hole white. In Chirkinian's view, CBS wasn't broadcasting a golf tournament, it was telling a story. Each innovation aided in character development.
It is ironic, then, that Chirkinian butted heads so frequently with one of the Masters' best characters, Cliff Roberts. Years before, Roberts had fought hard to retain a say in Chirkinian's show, a right that Roberts exercised frequently. The two disagreed on plenty, but no point drew Chirkinian's ire more than Roberts' insistence on conducting Butler Cabin winner's interviews at the conclusion of each tournament.
Though he rarely lacked a sharp opinion, Roberts wasn't a natural television personality. The interviews were a drawn-out affair, largely lacking in intrigue or entertainment value.
"The worst thing in the world to do is go into that cabin," Chirkinian told HBO's "Real Sports." "We just finished at a high, and all of a sudden there is this deathly silence because you are down in the catacombs. This presentation has always been so sanitized that you could just hear all the sets clicking off."
The dynamic between producer and chairman was no more obvious than in 1965, when Jack Nicklaus shattered the tournament scoring record en route to his second Masters victory. CBS doggedly followed Nicklaus all day, capturing his awe-inspiring performance right up to the 18th green. But as soon as Nicklaus claimed victory, he was whisked off to Butler Cabin for his interview with Roberts.
With "The Ayatollah" assuredly fuming, Roberts welcomed Nicklaus to Butler Cabin with a surprise planted firmly up the sleeve of his green jacket. The pair completed the interview in traditional fashion, but when it was time to send the show back to the CBS studio, the Augusta National chairman halted himself and issued what Chirkinian would later call "the dictum to end all dictums."
"Next year, you'll be seeing the Masters in color," Roberts said, staring firmly down the barrel of the camera.
Back in New York, CBS executives toasting the end of another Masters choked on their drinks.
"The network had no plan to use color at the Masters in 1966," Chirkinian told Sports Illustrated. "It wasn't in the budget."
Chirkinian, the king of innovation, knew color was a pipe dream. CBS had the necessary technology, but it was expensive and impractical to implement. In 1964, just three percent of the U.S. population owned a color TV. How could CBS justify spending a fortune to lay the infrastructure for a broadcast that only provided four days of value a year?
Evidently, Cliff Roberts drove a harder bargain than Chirkinian with CBS executives. When the CBS production trucks rolled into Augusta in 1966, they did so with "CBS Color" emblazoned on the side. Thanks to Roberts' pressure and some creative accounting, the network came up with the $600,000 (roughly $4.8 million in today's dollars) needed to colorize the Masters.
Chirkinian, the lifelong innovator, had been outdone by Roberts, the man most resistant to his changes.
"It was news to me," Chirkinian later said. "But it happened."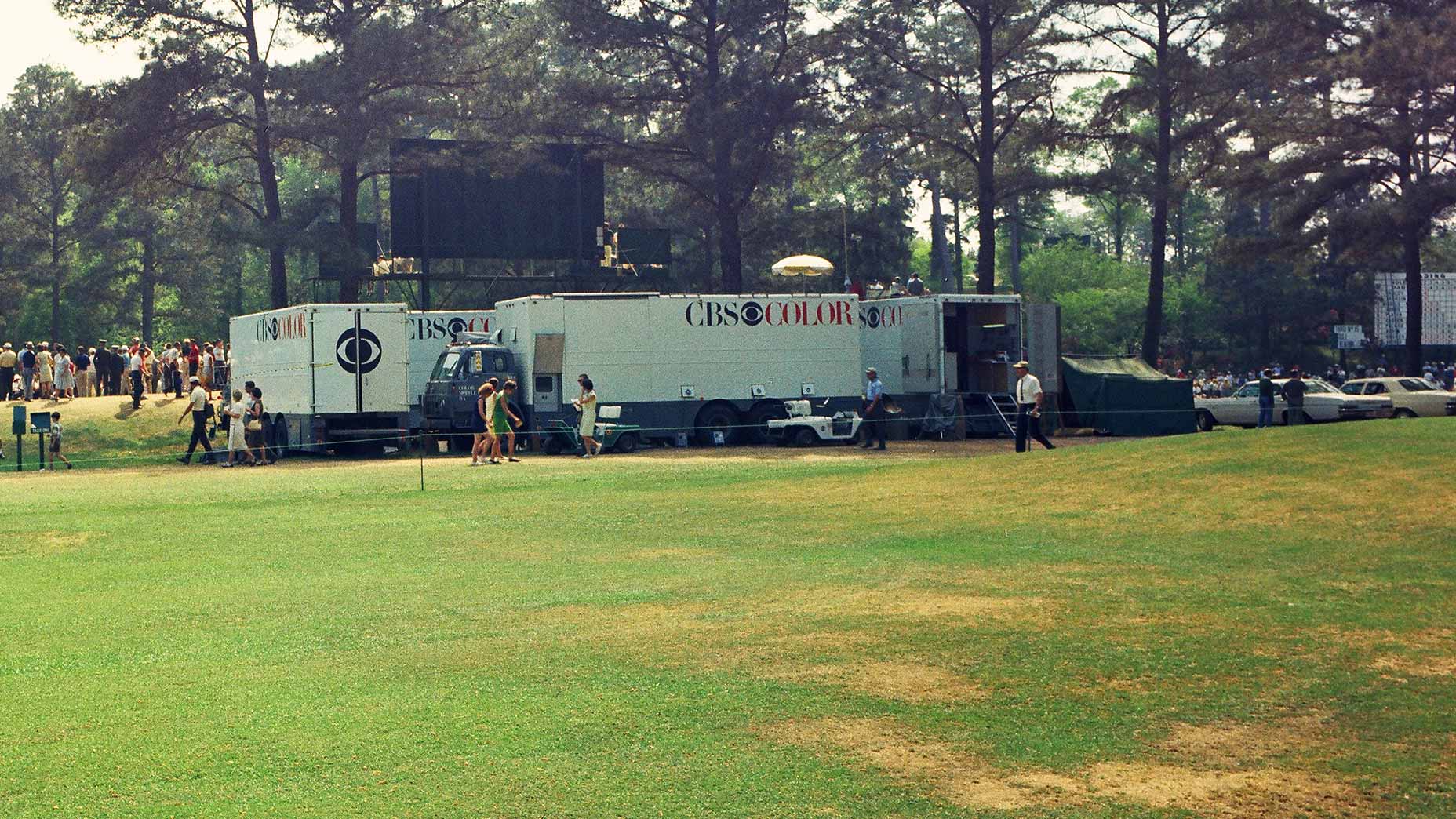 The following year, CBS welcomed a record audience to the Masters, the first golf tournament ever broadcast in color.
As Chirkinian blinked into the newly colorized monitor in the production truck, he understood Roberts' insistence. For the first time, fans could see the vibrant pink hues of the azaleas, the starch-white bunkers, the jaw-dropping scenery and of course, those distinctive green jackets. Everyone could understand what Jones and Roberts had realized decades before. And with that understanding, the Masters would forever change in the hearts and minds of golf fans.
In color, Augusta National wasn't a golf course anymore, it was Augusta National.
"It was like walking into the light after a lifetime of darkness," Chirkinian later told Sports Illustrated. "It is still burned into my brain."