Try my quick-and-easy drill to square-up your putter face
There's no getting around it: If you want to improve your putting, you need to know where the ball is going. And to do that, you need your putterface square at contact.
Enter a fun and helpful drill I like to call Newton's Nudge. It'll quickly expose whether you're putterface is square or not at contact — and if it isn't, which direction it's pointing.
First, set a golf ball down on the green about a 15 feet from the hole you intend to putt to (you can start shorter if you want to make it a little easier).
Next, place golf ball directly in front of the first golf ball, so it's touching slightly.
Take your putting setup and begin hitting putts.
Pretty quickly you'll be able to see where your problems are: If the first ball squirms to the left, your putterface is closed; if it goes right, your face is open.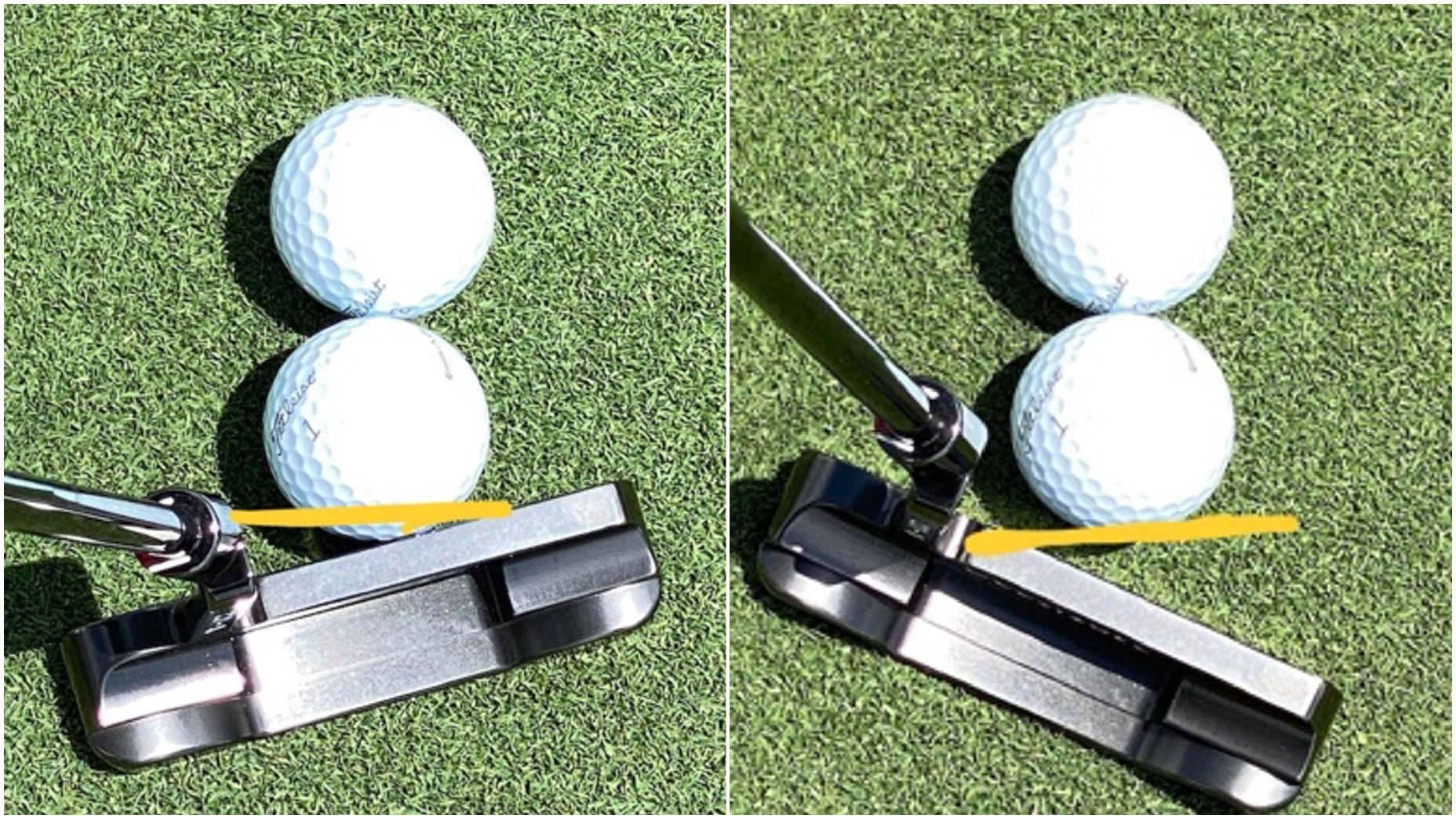 Your goal is to hit golf balls so they both roll straight. Once you can do that, practice hitting putts to the hole. A good goal is to leave the first ball (the golf ball at the front) so it's about 12-to-18 inches past the cup. Don't be surprised if your first few putts off.
It's a fun way to practice on the green. Try some in the 25 feet range; if you can do that, your putting will be in great shape.
Want to hole more putts? Get a putter fitting from the experts at our affiliate company, True Spec Golf.
Golf Magazine
Subscribe To The Magazine
Subscribe