5 times golfers should NOT concede a putt during a match
Getty Images
It's the WGC-Dell Technologies Match Play this week, which ushers into the forefront an issue that recreational golfers have to think about more than their professional counterparts.
When should I give my opponent a putt?
Giving a putt on a hole, small as it may sound, can have ramifications far beyond the match at hand. It can represent an act of class and sportsmanship, as Jack Nicklaus and Tony Jacklin proved in 1969. Or, as we saw in the 2021 Ryder Cup, a moment of contention and controversy.
Viktor Hovland, speaking on the matter earlier this week, has a pretty straightforward approach:
"I would say I'm fair," he says. "If it's a tap-in, I'm going to give those putts. But if there's a chance the other person is going to miss it, then yeah, I'm going to have him putt it out. That's what we do normally in a stroke-play event. If the other person takes that the wrong way, then so be it."
With that in mind, let's unpack a subject near and dear to my own heart: When not to give a putt.
1. When you don't think your opponent will make it
This is a simple rule of thumb that, if you're not sure what kind of player you are, is a good one to live by. If, beyond a reasonable doubt, you think your partner will make their next putt, then just give it to them. If you think your opponent is more likely to miss it, then don't.
I probably wouldn't extend that circle of trust beyond about three feet or so, but if you're not one for gamesmanship, sticking to a system of essentially only conceding gimmies won't cause too much drama.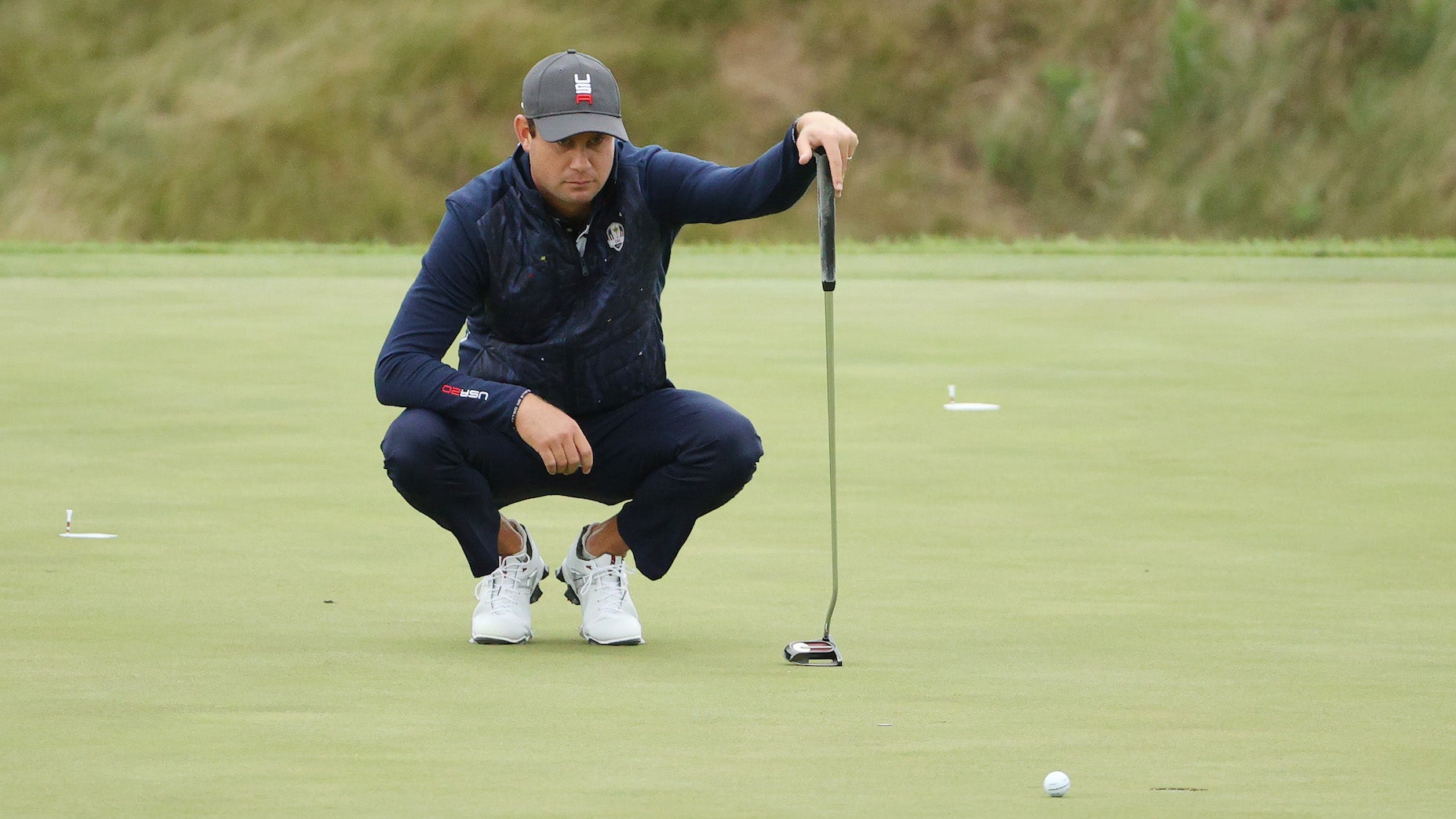 2. When your opponent asks to be given it
Sometimes your opponent will look at their ball and ask to be given a putt ("Is this good?"). Other times, if you're both facing similar length putts, they may offer a "good-good" situation — a deal where they'll give you your putt if you give them theirs.
Unless you're really struggling with your own putter that day (in which case you're probably not getting offered that deal), the answer to both of those questions is "no."
Asking for a putt to be given is a sign of weakness which, in a match play situation, you can capitalize on.
3. If it's to win the hole
If your opponent has a putt to win the hole — or the match, for that matter — follow the simple rule of always making them putt it. Even if it's a short putt.
The nice thing about this rule is that it gives you an easy out. It's a putt to win! You earned this, so go ahead and finish it off.
And sometimes, they won't.
4. If they've just hit an awesome shot
Because the nature of match play means each golfer hyper-focuses on every shot of every hole, sometimes, they'll hit a clutch shot out of nowhere. They need to get up and down to halve the hole, and suddenly, they hit an amazing wedge shot to four feet.
Should you give the putt?
You may feel they deserve it after a great shot, and you're not wrong. But this is match play, and I say: Make them earn it. Maybe they do, in which case, we can all respect a good shot well played. Or maybe they don't, in which case they'll walk away more annoyed than they would've been after failing to take advantage of such a great shot. That, in match play, is a momentum shifter.
5. If you've already given lots of putts
Personally, I'm a big fan of using the ability to give putts to disrupt my opponent's rhythm during a match. Granted, in most matches, I'll follow rule number one from this list. But for a higher stakes money match, I'll kick it up a notch by giving them lots of putts earlier in the round, and then almost nothing later on.
Sometimes, that may mean giving a longer putt than you ordinarily would. Your opponent may have a three-to-four footer early in the match to halve the hole, for instance. In that case I'd probably say: Scoop it up, it's good. Do that enough times and you'll lull your opponent into a false sense of security. They're expecting to be given putts. And that's when you hit them.
Sorry, fella, but I've got to see the rest of that two-and-a-half footer to win the 15th hole.
All of a sudden they're caught off guard, which makes them nervous, and they realize they haven't hit a short putt all round. Maybe they still make it. Or maybe you've just shifted the momentum of the match back in your favor.
Need help unriddling the greens at your home course? Pick up a custom Green Book from 8AM Golf affiliate GolfLogix.