This daily at-home putting station legitimately improved my putting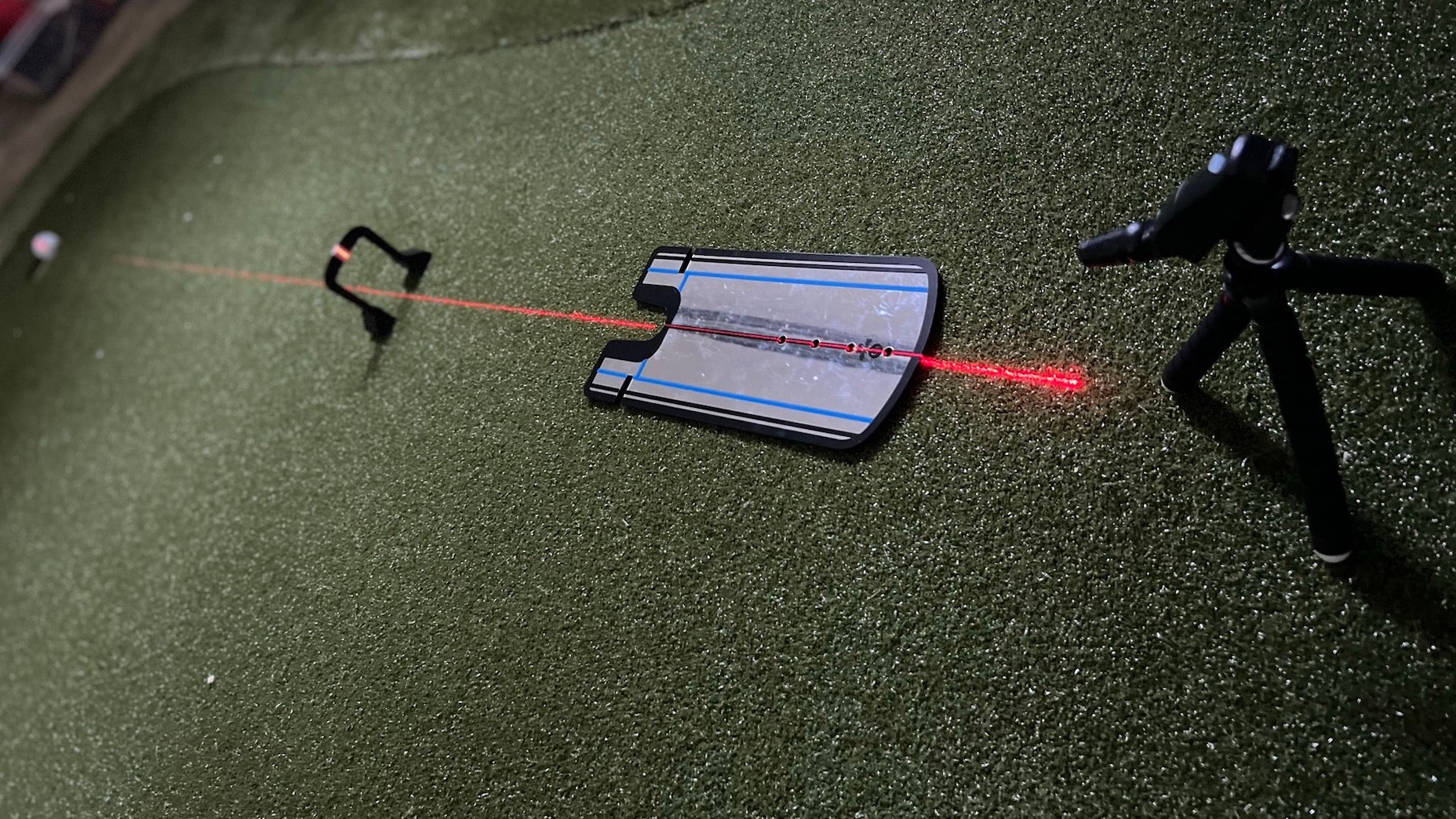 Luke Kerr-Dineen
My putting was in a pretty dark place at the start of the season, and I was pretty bummed out about it. After all, I'm the game improvement editor at GOLF.com and Golf Magazine, shouldn't I know what to do when things go south in my own game?
But of course, I'm not a coach, or a professional golfer. I'm a journalist and an amateur, so I started doing the only thing I know how: Asking a bunch of people the same question.
I'm struggling with my putting, what should I do?
A variety of answers came pouring in, lots of them helpful, but one from upcoming professional golfer Hannah Gregg stuck.
"My putting really improved when I started doing the same few drills every single day," she said.
Gregg is the inventor and founder of "Short Game Gains," which creates a variety of putting training aids. Her business partner, fellow pro Fredrik Lindblom, agrees.
"You don't need to do it for a long, but the right drills each day can keep your stroke and your aim in good shape," he says.
Freddie and Hannah took a quick look at my putting stroke and quickly discovered a few small, but interrelated problems that were causing me consistency issues:
I tended to set up with my shoulders and eyeline pointing to the right of my target.
This was causing me to aim to the right of where I thought I was aiming.
This would cause me to compensate, subconsciously, by pulling putts back towards the target.
Sometimes I'd get it right, sometimes I wouldn't, and when I missed putts I'd have no idea why.
The root cause, in a nutshell, was an alignment issue, so that's what I set about working on. Over the past couple months, I've been dedicating 15 minutes a day, most evenings, to doing a quick sync up using the Short Game Gains' Indoor Performance Pack" (which you can check out right here, or below).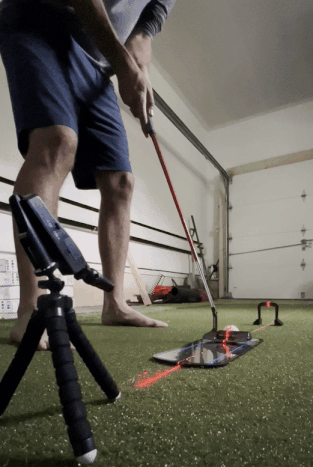 Using the putting mat in my garage, first I'd align the laser so I could see straight line of the putt, and practice visualizing it as I stood over the ball. Then I'd put a mirror on the ground to make sure my eyes were over the golf ball and aligned straight, rather than veering off to the right. And to make sure I wasn't pulling putts left, as is my tendency, I placed a putting gate about a foot past where I'd set up the mirror.
The goal was to get aligned using the mirror, and roll putts through the gate so they tracked down the laser.
It didn't take long for my putting stroke to feel like it was self-correcting, and when it was time to take it to the course, it felt more comfortable without me having to think about it. It's still a work in progress, of course, but the signs of improvement are there. All it took was just a few minutes a day with the right setup.