'Enjoy the work': How Phil Mickelson's PGA win helped inspire ESPN's Mike Wilbon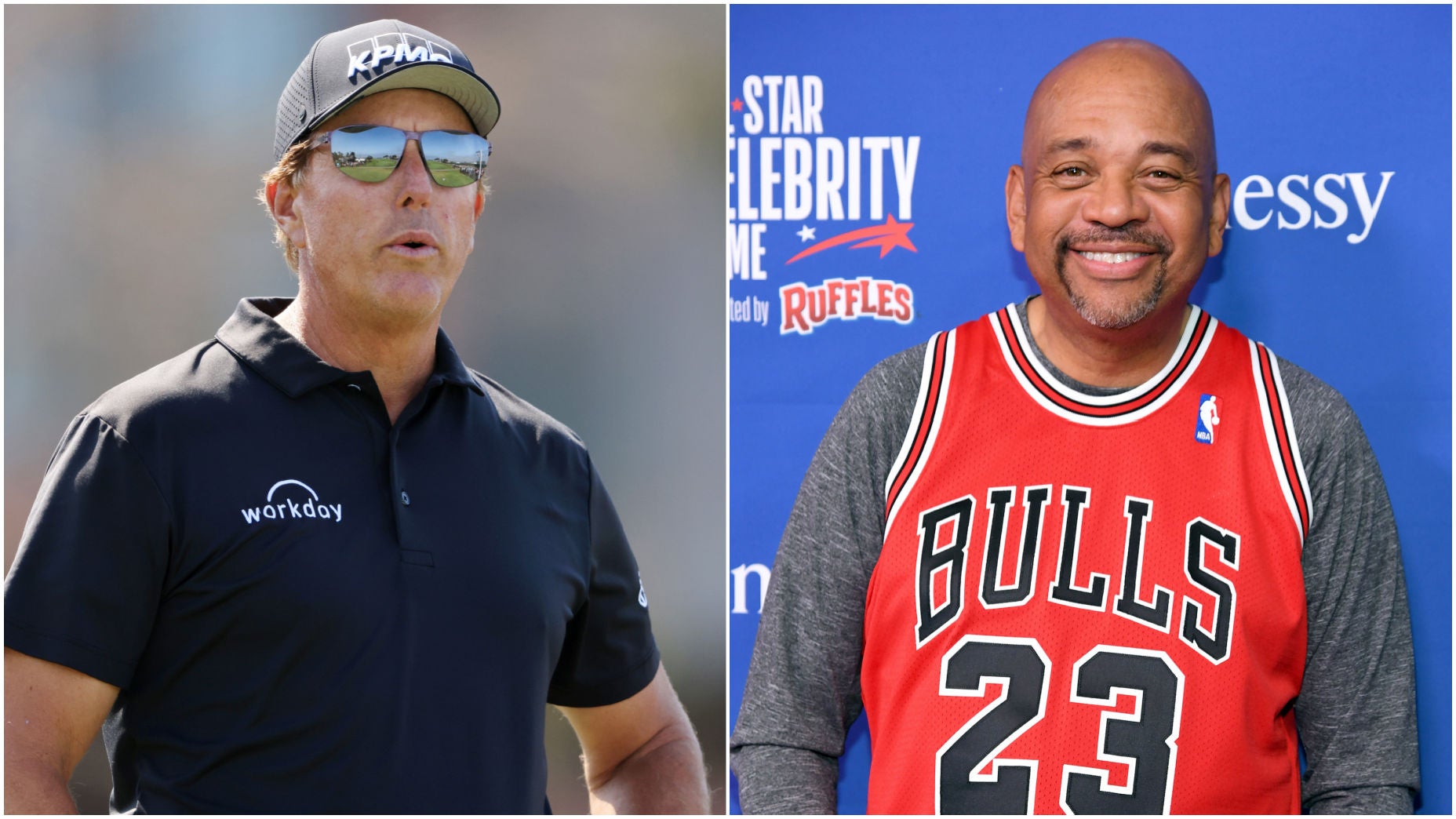 Getty Images
Phil Mickelson's win at the 2021 PGA Championship at 50 years old was an accomplishment that will live long in the memory for golf fans, largely because, for so many golf fans, it was such an inspiring feat.
Count legendary ESPN analyst Mike Wilbon as one of them.
Appearing as host Claude Harmon III's guest on the most recent episode of the Off Course podcast, which you can subscribe to on iTunes right here, Wilbon and Mickelson have been friends for years. At one point long the way they used to poke fun at each other for carrying a few extra pounds, but it was all good-natured, and now they have their own respective weight loss stories to tell.
"We used to tease each other about our weight loss," Wilbon says. "We were both about 230 pounds. I'm at 206 now, Phil looks like he could be at 190-something. He looks great."
But Wilbon told Claude watching his friend, Phil, lift the trophy inspired him all over again. After Phil's victory, Wilbon said he went to the range on Sunday night and then spent an extra hour and a half on the range on Monday. Seeing Phil win, Wilbon said, reminded him of an important life lesson:
"He's had an impact on me" he said. "Get stronger, get in better shape, and work at it. This is going to be the only way I'm going back to where I was…enjoy the work."
Listen to the full episode here: