Jordan Spieth gamed this gleaming-new club at Pebble Beach
Getty Images
Welcome to Spotted on Tour, where we'll highlight buzzy apparel, gear, gadgets and more that caught our eye over the weekend. Better yet, we'll help you get your hands on your own.
When it comes to his equipment, Jordan Spieth is a notoriously picky eater.
The three-time major champ has never been one for splashy gear deals or large-scale tinkering. He has competed his entire professional career under Titleist, which, not coincidentally, is the brand he grew up playing. And yet, even in his current agreement, Spieth has been slow to adopt the latest-and-greatest technology as it is released to the golf world, often opting for his old, meat-and-potatoes setup until a new club has reached critical mass.
"It is rare for me to trust anything right away," Spieth said in a story released to his website in 2014. "I usually need to hit 2,000 or 3,000 balls to get comfortable with a new club."
Spieth's hunger for change is often nonexistent, which is why it's interesting he finds Titleist's all-new Vokey SM9 wedges so appetizing. Titleist officially released the newest line from legendary club craftsman Bob Vokey just weeks ago at the Sentry Tournament of Champions, and much to the surprise of the gear community, Spieth was among the Titleist staffers who immediately added the new wedges to his bag.
At the time, an avalanche of gear releases swept the Spieth story under the rug. But it resurfaced again at this weekend's AT&T Pebble Beach Pro-Am, when the 28-year-old surged into contention for the first time this calendar year.
At Pebble Beach, Spieth was his usual self — a short-game magician capable of erasing errors and death-defying swings with a wedge in his hand. During Sunday's final round — in which Spieth's three-under 69 wasn't enough to stave off Tom Hoge's victory — Spieth gained 1.233 strokes on the field around the green.
So, what is it about the new clubs that are so endearing to Spieth? Perhaps, as Titleist suggests, it's because the new Vokeys share a lot of the same attributes of the old Vokeys, just with a boatload of added technology. Like, for example, added weight behind the back toe to raise the club's overall CG, helping to produce lower, spinnier shots (the kind Tour pros love from their wedges). Or perhaps the selling point for Spieth was Titleist's overhauled groove-cutting process, which tightened the spin tolerance to ensure sharper grooves and better spin rates.
At any rate, the improvements were solid enough that Spieth gobbled up the SM9, even despite his pickiness. And for a player ranked in the top 20 on Tour in Strokes Gained: Around-the-green in each of the last two years, that speaks volumes. To learn more about the SM9, check out the link below.
All of our market picks are independently selected and curated by the editorial team. If you buy a linked product, GOLF.COM may earn a fee. Pricing may vary.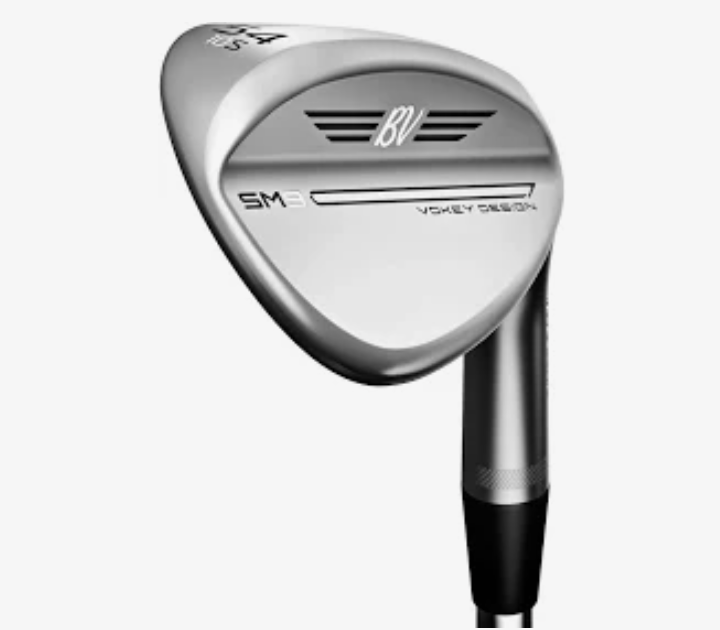 Titleist Vokey SM9 Wedge
The best of both worlds. SM9 goes to new heights, taking the forward center of gravity (CG) and raising it even further, promoting a more controlled ball flight and solid contact. SM9's new grooves are also cut to the edge to maximize spin.
Buy Now