A greenkeeper, a zookeeper and a cemetery groundskeeper walk onto a golf course.
But they aren't setting up a punchline.
Instead, they're taking part in an all-hands-on-deck renovation of a muni that is bringing artful changes at a modest cost.
The course is Buffalo Dunes in western Kansas, a layout that was no slouch to begin with. Built in 1976, on lilting, sandy land, it has hosted a slew of top-flight amateur events and has long been regarded as the finest muni in the state.
But like so many courses of a certain age, it also stood to benefit from upgrades.
The question, given lean city budgets, was how to make improvements without breaking the bank?
The answer: a community effort, led by youthful energy and expertise.
One of those young experts is Clay Payne, 33. Born and raised in western Kansas, Payne grew up playing golf on Buffalo Dunes before getting into the superintendent trade, working for two years at Dismal River, in Nebraska, and for another five at Ballyneal, in Colorado. In 2017, when a post opened at Buffalo Dunes, Payne's career path brought him home.
The muni he returned to still had the lovely bones that he remembered. Agronomically, it was in good health, too, with a newly installed irrigation system. But Payne saw a course with even greater potential. Scores of pine trees, many of them planted in the 1980s, when sylvan corridors were all the rage, called for removal. Green and bunker restoration was also well past due.
"With my background, having worked at other properties in the Sandhills, you could see a striking between those high-end courses and this muni here in Kansas," Payne says. "There just seemed to be more that we could do."
For a lot of munis, renovation projects are one-day jobs: they'll get to them one day, if they ever find the funding.
Payne took a more proactive tack.
At Dismal River, while tending to the grow-in of the property's Tom Doak-designed Red Course, Payne had met a young shaper and aspiring architect named Zach Varty. Varty was keen to help at Buffalo Dunes. With approval from the city, he and another architect, Todd Clark, joined forces with Payne to draft a budget-friendly course improvement plan.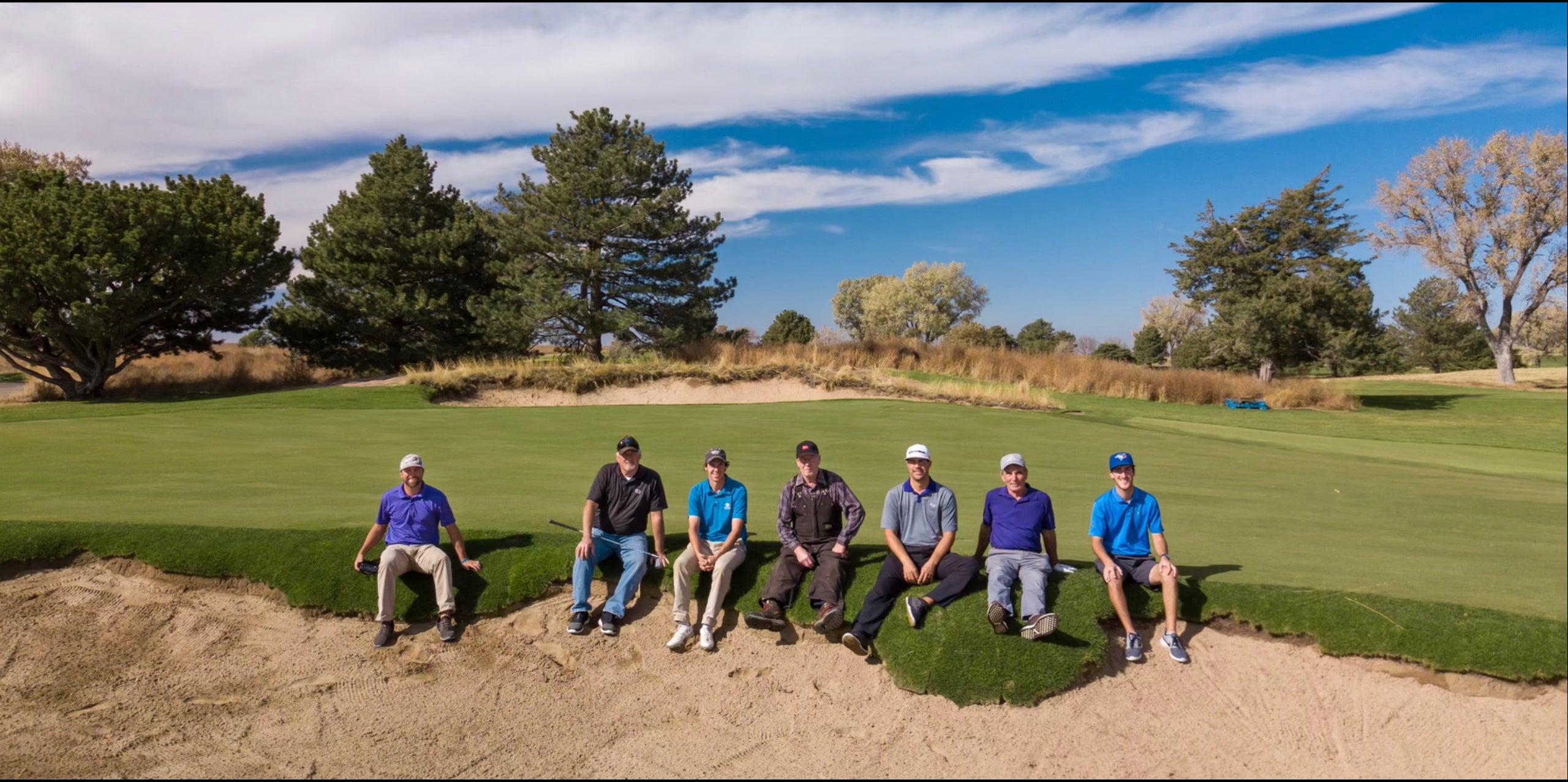 By their calculation, if they outsourced all the work, the entire project, carried out in phases over six years, would run upwards of $800,000.
That wasn't going to fly.
Cost-saving measures were required.
Payne, Varty and Clark had all kinds of ideas.
For one thing, tree removal, an expensive proposition, could be handled in-house at a fraction of the going rate.
For another, instead of buying sod to re-turf playing surfaces, Buffalo Dunes could grow its own. In preparation for the work, Payne planted a sod nursery on property, spending $2,500 to generate an acre each of bent grass and bluegrass. If he'd purchased that same amount of sod from a supplier, Payne says it would cost around $100,000.
Munis give a lot to their communities. This past fall, when the first phase of work got underway at Buffalo Dunes with the restoration of three green complexes and 10 bunkers, the community showed it was eager to give back. As part of their plan, Payne, Varty and Clark had opted to replace large swaths of irrigated turf with native grasses, in order to reduce water bills. Rather than kill off that irrigated turf with Round-Up, they pulled it up and donated it to the local zoo and cemetery. As a thank-you, staffers from those city facilities showed up at Buffalo Dunes and volunteered their labor, helping to resurface the greens and their surrounds. Boys and girls from the local high school golf teams pitched in as well.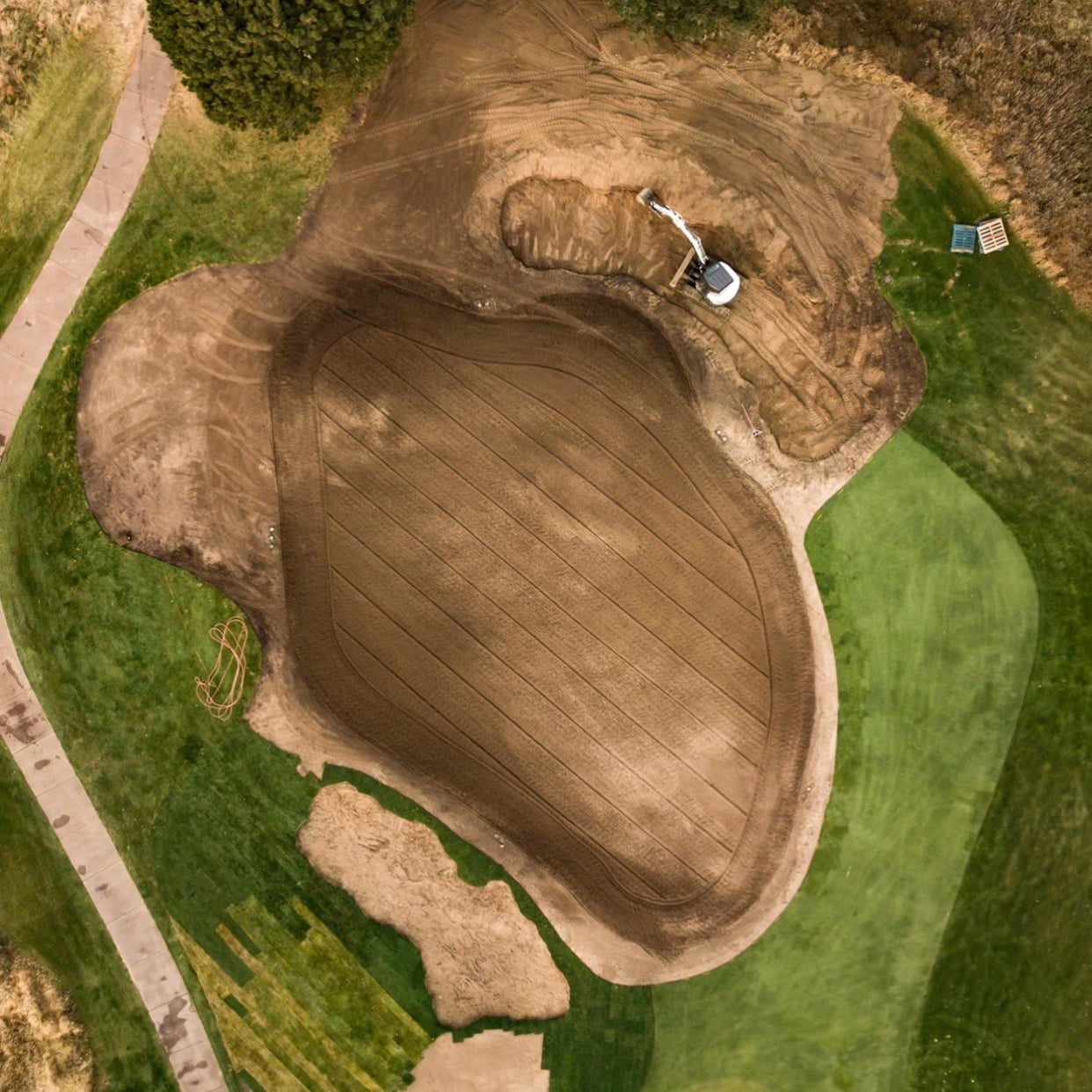 The course went through about $300,000 worth of improvements for a cost of less than $19,000. Sometimes, it takes a village to get things done.
The full scope of work at Buffalo Dunes is far from over. More trees will removed, more bunkers renovated. All 18 greens will be restored, too, the better to revive original shapes and contours that have been lost or dulled throughout the years.
If all unfolds on schedule, the final phase of the project will wrap up by 2026, at the latest, to coincide with the 50th anniversary of the course. But, Payne says, the work might be finished sooner. What he can say for certain is that local golfers—and the city—will be getting a sweet deal.
"There are plenty of high-end courses and big-budget projects out there," Payne says. "What's nice about this is the way we're all coming together and showing that great design doesn't always have to come at a great cost."
This is part of our Muni Monday series, spotlighting stories from the world of city- and county-owned golf courses around the world. Got a muni story that needs telling? Send tips to Dylan Dethier or to munimondays@gmail.com and follow Muni Mondays on Instagram.
Gear up for your next round in our Pro Shop!