The stuff of legend: 22 awesome artifacts you'll only find in Winged Foot's historic clubhouse
Christian Hafer(2)/Winged Foot/USGA Museum
For Winged Foot's repeat visitors, display cases in the clubhouse are regularly updated, to rotate in its embarrassment of riches. Repeat visitors? If only we could slip into Winged Foot once! Consider this up-close look at its keepsakes the next best thing to being there.
22 awesome Winged Foot artifacts
A treasured final-round ticket to the 1984 U.S. Open.
Thirty years after Winged Foot hosted its first national championship, the U.S. Open returned in 1959 — with a colorful, family-friendly program cover.
A vintage matchbook prominently featuring Winged Foot's logo and clubhouse would light up even a nonsmoker.
Claude Harmon served as the head pro at Winged Foot from 1945 to 1978. Memorabilia from the legendary player and coach is on display throughout the clubhouse, including his unmistakable ball.
Sterling-silver ashtrays were once on every bar table.
Hey, Augusta — Winged Foot has a song, too.
The classy "souvenir book" for the club's first Open, in '29, sports the event's throwback name: the National Open Golf Championship.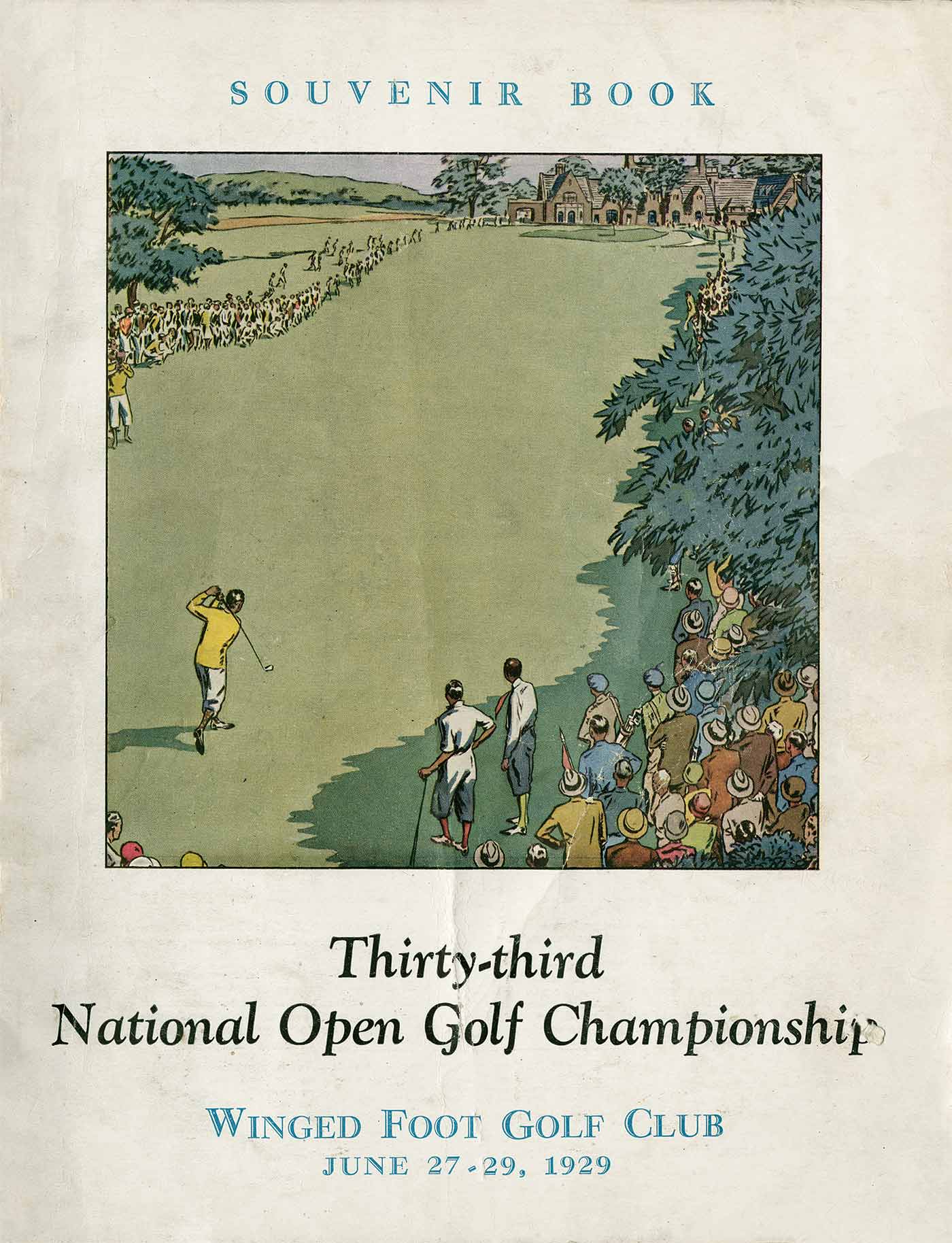 The easiest way to prove you were at the '84 Open? Bust out your "I was there" button.
After Hale Irwin posted a +7 score to win the 1974 Open, whose program you see here, the event forever became known as the "Massacre at Winged Foot."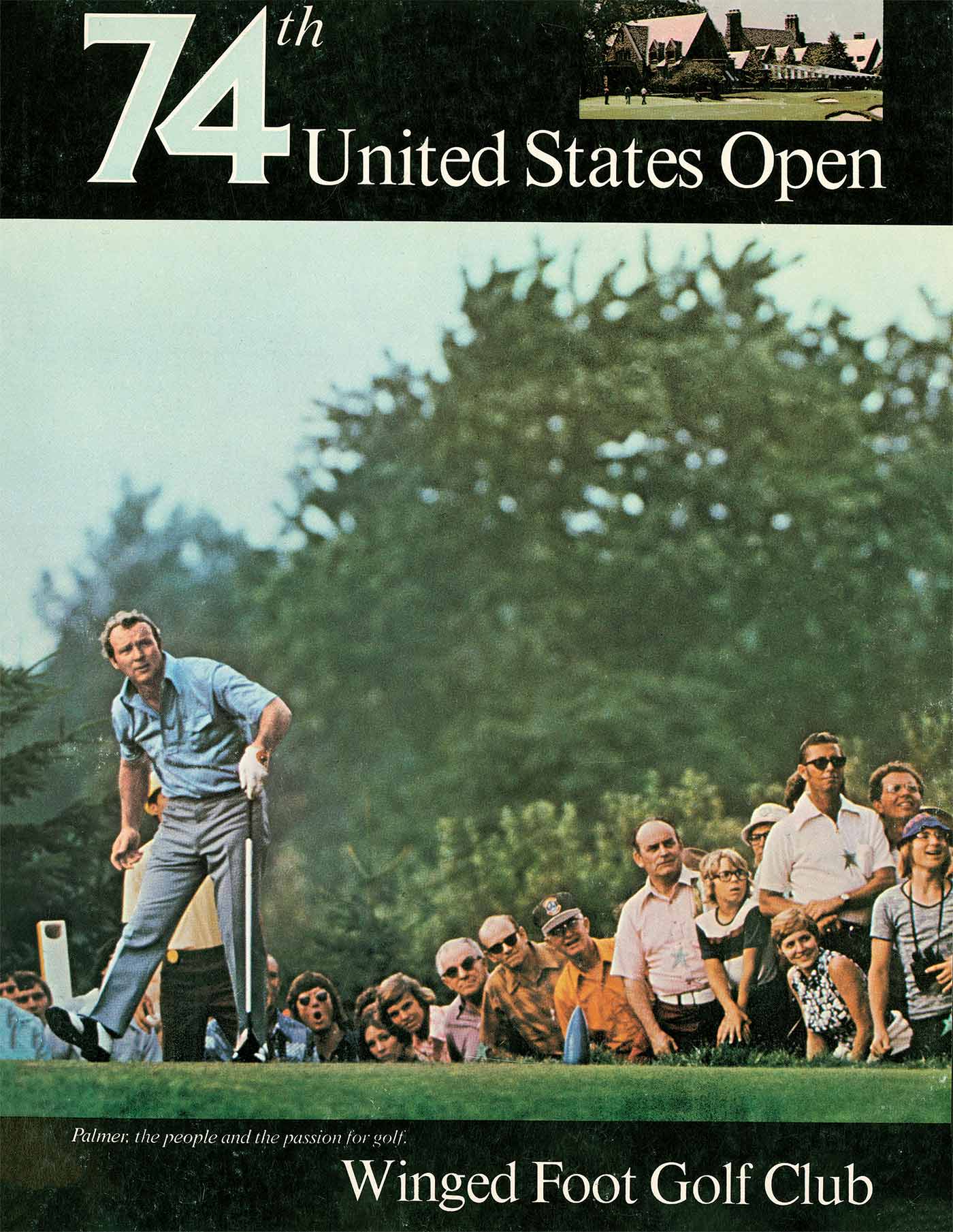 The U.S. Women's Open has been played on Winged Foot's East Course twice, and very stylishly so in 1957.
Instead of the now-standard paper badges worn by tournament patrons, buttons got you through the gate at the 1959 U.S. Open.
MLB Hall of Famers Willie Mays, Yogi Berra, Warren Spahn and Joe DiMaggio were in attendance at the 1974 U.S. Open, and inked this yellow visor to mark the occasion.
Out of respect and admiration, a stately honor-roll placard was created to acknowledge the brave Winged Foot members who served their country in World War II. Those soldiers who made the ultimate sacrifice have a star next to their names.
With this funky flatstick, Fuzzy Zoeller defeated Greg Norman in a playoff to win the 1984 U.S. Open.
With four U.S. Open victories each, Willie Anderson, Ben Hogan, Bobby Jones and Jack Nicklaus are tied for the most all-time. Jones won in '29 at Winged Foot with this rugged Spalding ball. It was his third national championship.
A.W. Tillinghast designed and built Winged Foot's East and West courses, and Clifford Wendehack designed and built its clubhouse. When Wendehack gifted to Tillinghast a copy of his heralded book Golf and Country Clubs, he signed it reverently: "From his most humble co-worker."
The original cigarettes remain intact in this vintage pack from the New York Athletic Club, where Winged Foot's historic logo originated.
At the 1929 U.S. Open, Bobby Jones, playing as an amateur, wowed the crowd and set a course record with a first-round, three-under 69. Ultimately, Jones — aka R.T. Jones Jr. — beat Al Espinosa in a 36-hole playoff to take the national title.
This U.S. Open memorabilia case is one of several throughout Winged Foot's clubhouse. Inside you'll find used gear from Jones, championship-moment photography, a cardboard periscope, the U.S. Open trophy and more.
At Winged Foot they remember their own in the same way they remember past U.S. Open champions. This 1939 membership book chronicles those who once called the club home.
"Hit it on the screws" was taken literally in Claude Harmon's day, as you can see on the face of a driver from his signature line of clubs.
Hale Irwin left his personal stamp on this long iron, after being the last man standing in 1974's notoriously testy U.S. Open.
Golf Magazine
Subscribe To The Magazine
Subscribe