Tiger Woods' iconic 'Better than most' putt honored with identical pin placement on No. 17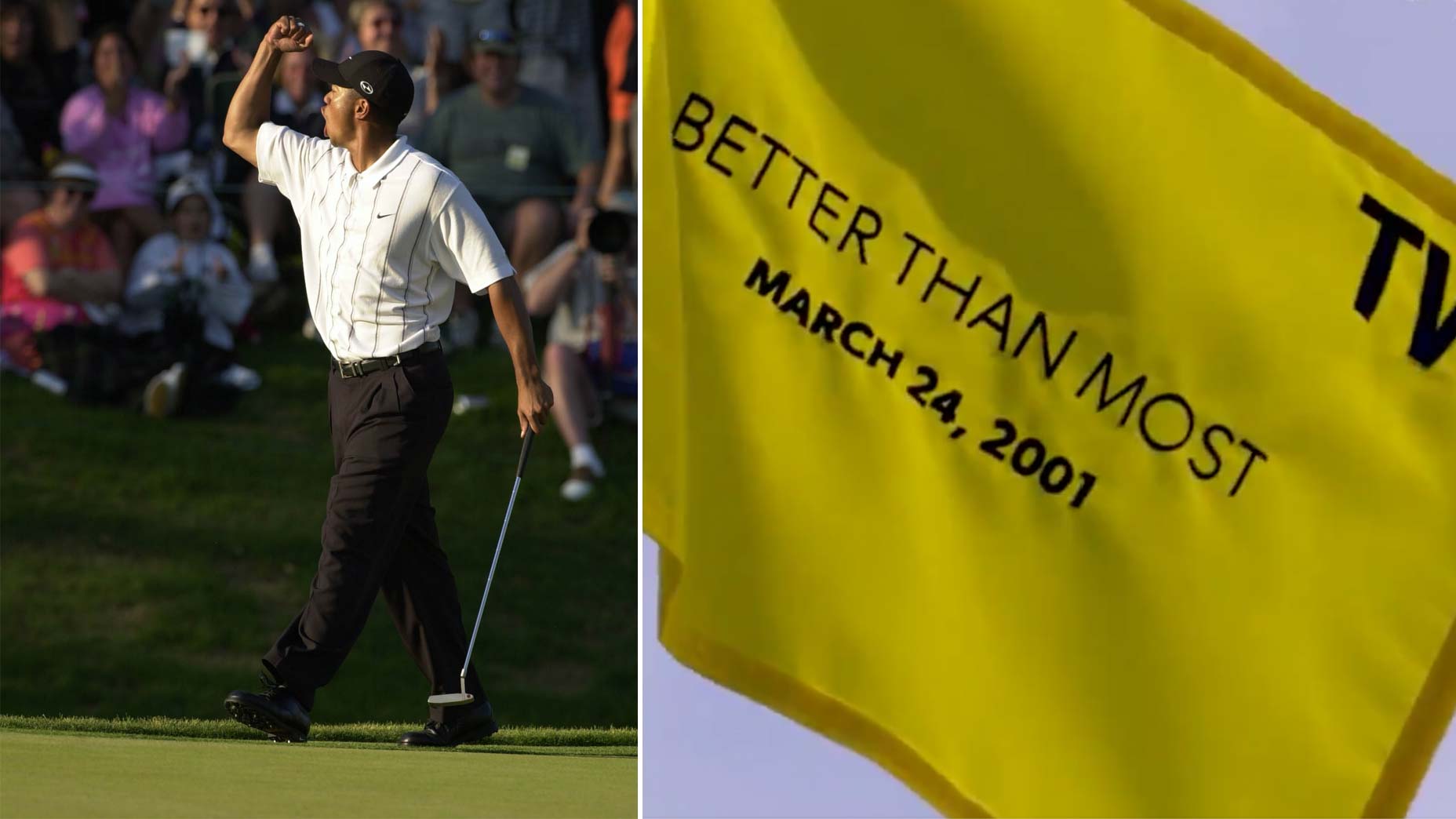 Getty Images
Nearly 20 years ago, Tiger Woods holed one of the most iconic putts of all time when he rolled in a bomb on the 17th green at TPC Sawgrass. The putt was impressive, no doubt, but Gary Koch's call of "better than most" made it all the more famous.
Two decades after that monumental putt, the PGA Tour is tipping its cap to the moment with an identical hole location (six paces on, six from the left) and commemorative flag on the 17th.
"It's hard to imagine it's been 20 years," Koch told GOLF.com earlier this week. "That was just another Tiger moment."
The 17th hole is always difficult, but this week the island green has been particularly daunting. Through two rounds, the number of balls that have found the water stands at 48(!), with players carding scores as high as an 11.
While Woods may not be present at the event this year as he recovers from a serious car accident last month, his presence will still be felt throughout the grounds Saturday.