'The luckiest break I've ever gotten in professional golf': Spieth's miracle chip-in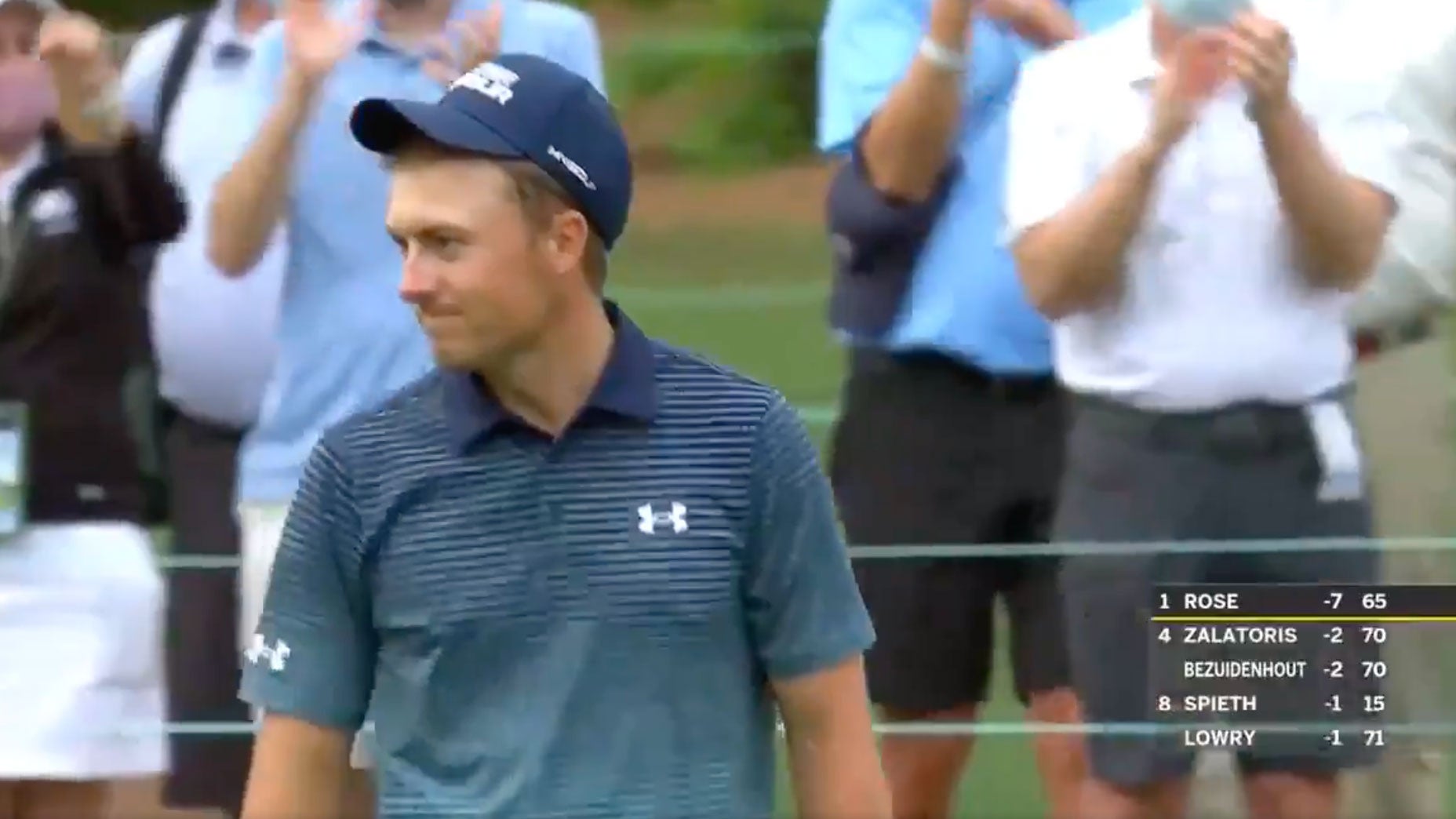 @PGATour
Sungjae Im? From just behind the green with his third shot on the 530-yard, par-5 15th at Augusta National on Thursday, Im chipped his ball onto the green, it sped past the hole and rolled into the water that fronts the green. He'd made a quadruple-bogey 9.
Shane Lowry? He also was just behind the green after two shots. He also chipped onto it with his third. His ball also would drop into the drink. He'd made a bogey 6.
"That was probably the luckiest break I've ever gotten in professional golf," he said to ESPN's Michael Eaves after his first round at the Masters.
Spieth, too, was behind the green on 15 and 17 yards from the cup. (He stunningly hit every other green but one the rest of the day, the best in the field by a whopping two greens.) He chipped on, and much like Im's and Lowry's golf balls, Spieth's began barreling down the back-to-front green.
Then his ball hit the pin, dropped straight down, and he had an eagle 3.
"Oh goodness," analyst Nick Faldo said on the ESPN broadcast.
"Look at him. He knows it. He knows it," analyst Trevor Immelman said.
"Michael Greller [Spieth's caddie] motioned to me, Trevor, that he thought that ball was in the water had it not hit the hole," analyst Dottie Pepper said.
Spieth had been one over for his round entering the hole — he had birdied 2, 8 and 10 and tripled 9, after hitting his tee shot right and then hitting a tree with his second shot. Then he came to 15, which, with its sloping, slippery green had befuddled many a player ahead of him. After his hole-out, he immediately took off his hat, walked around in a half-circle, then put the hat back just on the top of his head and grinned.
"That was at least a three-shot break," Spieth said. "If it goes in the water, I'm redropping, and I've got to get up-and-down for it to be a three-shot break. So I'm up-and-down for a 6. If I don't get it up-and-down, it's a 7 or worse. As many shots as I hit that were a yard off earlier in the round, it was more than made up for there."