'That is a one-in-a-million shot for him:' Justin Thomas tops shot, tosses club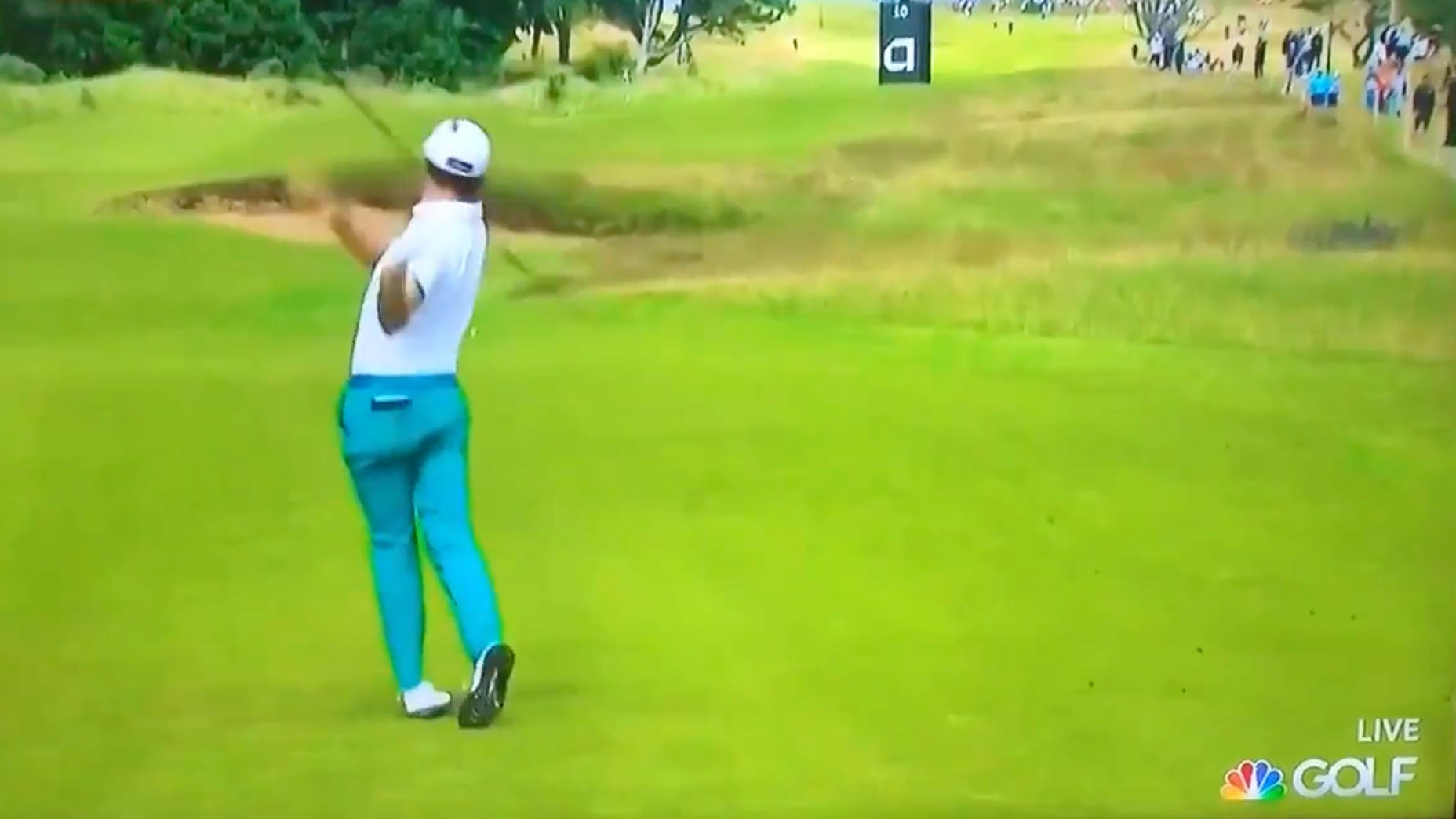 twitter.com
Justin Thomas, during Saturday's third round of the Scottish Open, cold-topped his second shot on the par-5 10th at the Renaissance Club. On his follow-through, the world's third-ranked player tossed his 3-wood down the fairway. Twitter responded in kind:
The emojis:
The hand on the forehead one. The laughing one.
The comment:
"Waiting for the green to clear and topping a 3 wood shortly after isn't what I had in mind. Safe to say I hit a few 3 w's on the range after my round."
The commenter? Yes, Thomas. He owned it. If you can't laugh at yourself on Twitter, who can you laugh at? Within an hour of his tweet (a quote tweet of a video of the shot posted by the Golf Channel's Shane Bacon), others were obviously amused, too, by his self-deprecation: The tweet had over 200 retweets and nearly 5,000 likes.
The punchline had come a few hours earlier.
Thomas had hit his tee shot down the fairway, waited for the threesome ahead of him to leave the green, then rocketed the ball about a yard off the ground and about 100 forward, and it ended up in a fairway bunker. On his follow-through, he released both of his hands from his 3-wood, and it twirled down the fairway.
"Whoa," someone in the background said.
"WOW! That is a one-in-a-million shot for him," an announcer on the Golf Channel broadcast said. "I mean, and they're bad odds."
Thomas, who nearly hit his dad and swing coach, Mike, with an approach shot in the first round, would bogey the hole, and he'd shoot a one-under 70. Entering Sunday's final round, he's five shots behind leader Thomas Detry.
"I think he missed the grooves on the heel side there," the announcer said on the Golf Channel said as a replay of the shot was shown. "He is loving us playing this in slo-mo as well."
"Oh, that's terrific as the club is waggling away the ball is diving into the bunker," another announcer said.