Pro overhand-tosses putter 20 yards, snaps iron in WILD meltdown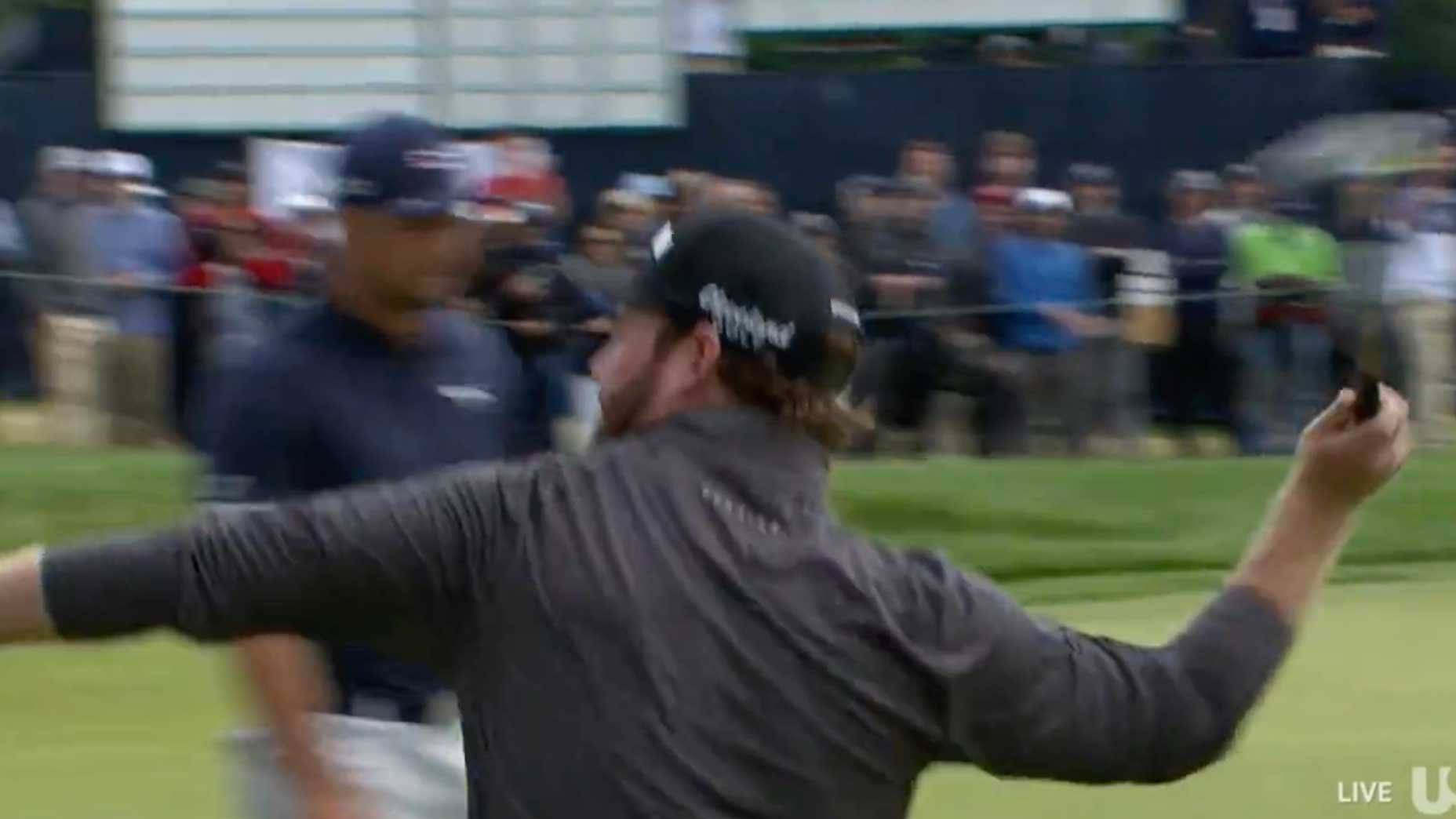 twitter.com
BROOKLINE, Mass. — There were clubs that were spared.
Don't ever say we don't try to keep it positive. Let's try to keep that thought going with the proceedings in question. It's U.S. Open Sunday, after all.
Grayson Murray's putter toss on the par-4 7th at The Country Club showed good form; after six shots from 14 yards away, en route to a quadruple bogey, he tossed the flatstick farther, maybe about 20 yards. He stepped into it; you want to use your whole body on these things. He cocked the club behind his head; they teach quarterbacks that technique, and not keeping it low, to avoid being stripped of the ball. He even picked it up himself; his caddie didn't have to do the cleanup.
"Yoooo," announcer Steve Sands said on the broadcast. "Hello. Frustration there, coming out of Grayson Murray. U.S. Open is a very, very difficult task. But it's made worse when you're letting it get to you like that."
Go ahead and be negative, Steve.
On to the par-4 10th. After Murray's quadruple bogey on 7, and triple bogey on 9, he hit his second shot on the dogleg right, it landed between two greenside bunkers, and Murray snapped his iron in half. But, positivity here! Murray lifted the club not quite fully above his head; too far back there, and you'll hurt the triceps. The move downward toward the knee was efficient and accurate; miss, and you'll hurt your leg. Murray carried the club down the fairway; again, he didn't task his caddie to pick it up for him.
"Oh, yikes," announcer Terry Gannon said on the broadcast.
"That's what a U.S. Open can do to you," analyst Justin Leonard said.
That's another way to look at it.