Fox's golf coverage wasn't perfect, but the network should be praised for taking chances
Fox Sports
Like so many other grand experiments, golf's most innovative broadcast leaves behind more questions than answers. After a half-decade, golf on Fox is no more. Fox Sports and the USGA have ended their broadcast partnership less than halfway through a reported 12-year, $1.1-billion agreement that paid the U.S. Open organizers nearly $100 million per year. The national championship will return to its previous home, NBC Sports, which will pick up the remainder of the agreement with the USGA in full.
That the U.S. Opens — both the men's and women's editions — will have a high-paying broadcast home through at least 2026 is unquestionably good news, especially in a less-than-advantageous negotiating environment for the bodies responsible for distributing broadcast rights. Risk is a four-letter word, even (and perhaps especially) in the wildly lucrative world of live sports rights negotiations. So it stands to reason that what amounts to a channel swap for the USGA with some $500 million still on the line is close to a best-case scenario.
For Fox, the swap represents the end of the network's intrepid foray into golf, which to some golf fans might best be remembered for the network's rocky broadcast at burned-out Chambers Bay in its inaugural year or an unfortunate Joe Buck misstep involving Brooks Koepka's girlfriend at Erin Hills in 2017. But the truth is, Fox leaves behind a roadmap for outside-the-box thinking that has made golf on TV better.
Perhaps the only universal truth of the Fox broadcast experience is that it was different. Shortly after Fox Sports won the bid for the USGA, executive producer Mark Loomis began to shape the image of an undaunted, tech-forward show. Innovation — which has been part of the Fox ethos dating back to the creation of the first-ever on-screen score bug — became the focus of the broadcast.
Gone were the days of barely visible overhead shots of drives and approaches. Shot tracers and Trackman data didn't just look better, they provided viewers with better information. ("I think that the tracer has told a story that, forever, you weren't able to tell," Loomis told golf writer Geoff Shackelford in 2017.) Drone footage created stunning visuals and informed viewers of the nuance that separates good shots from great ones.
Remote-controlled cameras could get to places traditional television crews couldn't, even if they gave the appearance of an impending robot uprising. Pre-produced packages (like Ken Brown's spectacular and informative Brownie Points segments) held a purpose: coloring to the edges of the picture, telling the stories that numbers and graphics couldn't. Microphones were everywhere, and sound held a crucial role in telling the story of the round (even if the in-hole microphones proved excessive). Adding designer Gil Hanse to the team helped illuminate the architectural nuances of the host courses.
All the while, Fox leaned on Buck to carry a broadcast filled with names who were new to the screen (both Buck and Loomis deserve credit for elevating unique voices like Hanse, Joel Klatt, Juli Inkster and Shane Bacon, among others).
It wasn't always perfect. The aforementioned gaffes at Chambers and Erin Hills, plus Greg Norman's short-lived run next to Buck, have lingered in the public consciousness. And occasionally, in the case of the robot cameras, the broadcast bordered on gimmicky. Some felt it was short on authenticity, and a common criticism of both Fox and Buck was that, at times, both struggled to "get" the sport. Of course, Buck is a single-digit handicap and Loomis has produced golf for huge television audiences for decades, but the critique proved difficult to shake.
In the end, that's exactly what Fox was supposed to be: different, which can be a daunting space to fill in a sport bound by traditions. But pushing the boundaries led to improvements not only to Fox's coverage but also to other networks'. Shot tracer has become so important to golf that even the Masters implemented it (albeit sparingly) in 2018. Drone footage is no longer an nice addition but a requirement, and every fan has an opinion on the value of on-course audio. All of these conversations can be attributed in no small part to Loomis and his crew.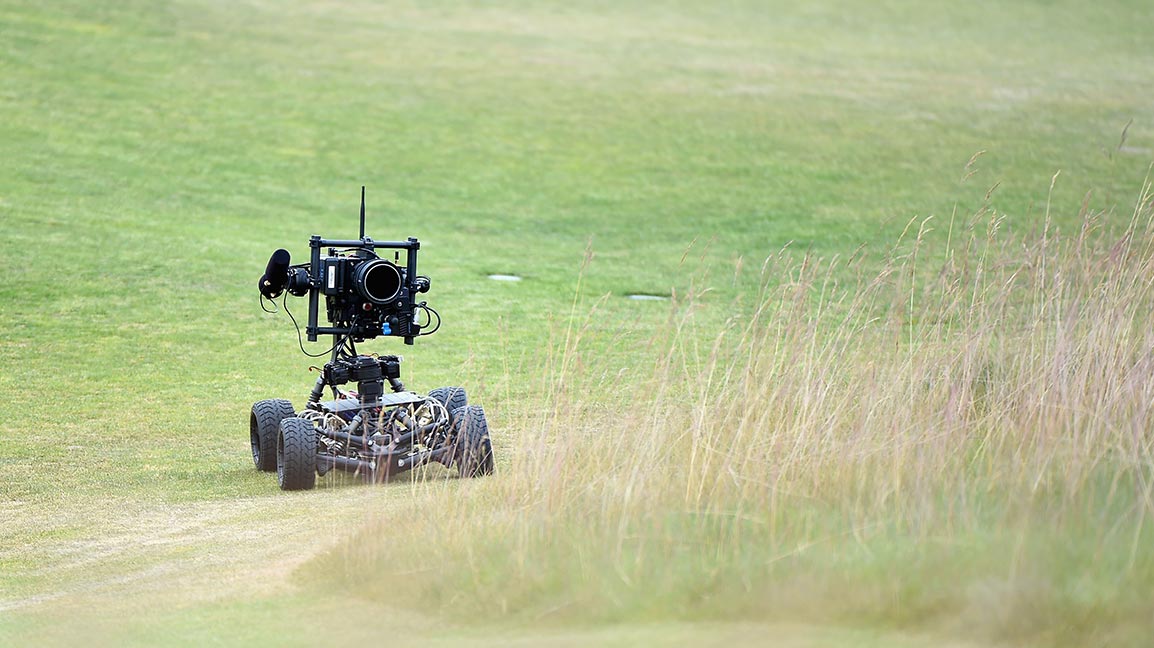 As Fox exits stage right, there's more uncertainty surrounding the future of golf television than ever before. CBS has turned its on-air product upside down, NBC Sports is in the process of uprooting Golf Channel from Orlando to Connecticut and ESPN is preparing to dive into the game after landing the PGA Tour's digital streaming rights.
The winds of change are sweeping over golf television, and with them comes a glistening opportunity: to build off Loomis' strides; to improve what has grown stale since legendary CBS Sports producer Frank Chirkinian retired a quarter-century ago; to build a golf broadcast that informs, entertains and elevates (rather than reiterates, obfuscates and omits).
Ultimately, the grand experiment succeeded. Fox cared enough about golf television to try something bold in the hopes of improving it. For a few years, it worked. Here's hoping the remaining players in the space will have the courage and foresight to do the same.