The 'unteachable' moves in Scottie Scheffler's golf swing, explained
Stephen Denton / GOLF.com
AUGUSTA, Ga. — The great swings of the Masters come in many different shapes and forms, timings and tempos.
We'll almost certainly see a new addition to the pantheon on Sunday, with six of the seven players within eight shots of the 54-hole lead all vying for their first green jacket.
The overwhelming favorite is Scottie Scheffler, the only player in the tournament to string three consecutive rounds under par, and the leader by three going into Sunday. His swashbuckling golf swing has caught the attention of players and fans alike.
"You can't teach that. It's unteachable," Jon Rahm said of Scheffler's swing. "If you try, you'd probably end up hurting people."
When fans or fellow golfers talk about Scheffler's move, they often key in on two moves: His footwork, and his funky follow through. When you're watching on Sunday, here's what you need to know about both.
The backwards foot slide
On every full swing — especially with his driver — Scottie Scheffler's feet jump and slide backwards slightly through impact. It's unusual and "can put stress on your ankle joints," says GOLF Top 100 Teacher Jonathan Yarwood, but it's not unheard of. Greg Norman moved his feet in a similar way during his peak. Scheffler's longtime coach, fellow Top 100 Teacher Randy Smith, deserves huge credit for not coaching something out of Scottie that felt natural to him just because it looked different.
But however it may look, it's important to remember that unusual footwork is the product of other factors at play on in Scottie's swing.
On the downswing, Scheffler is using his legs to torque the ground and help swing his arms really fast through (applying "force along the hand path," if you want to sound fancy during your next party with golf experts). His upper body, meanwhile, is acting similarly: Using the strong muscles in his shoulders, obliques and beyond to swing the club forcefully in a circle around him.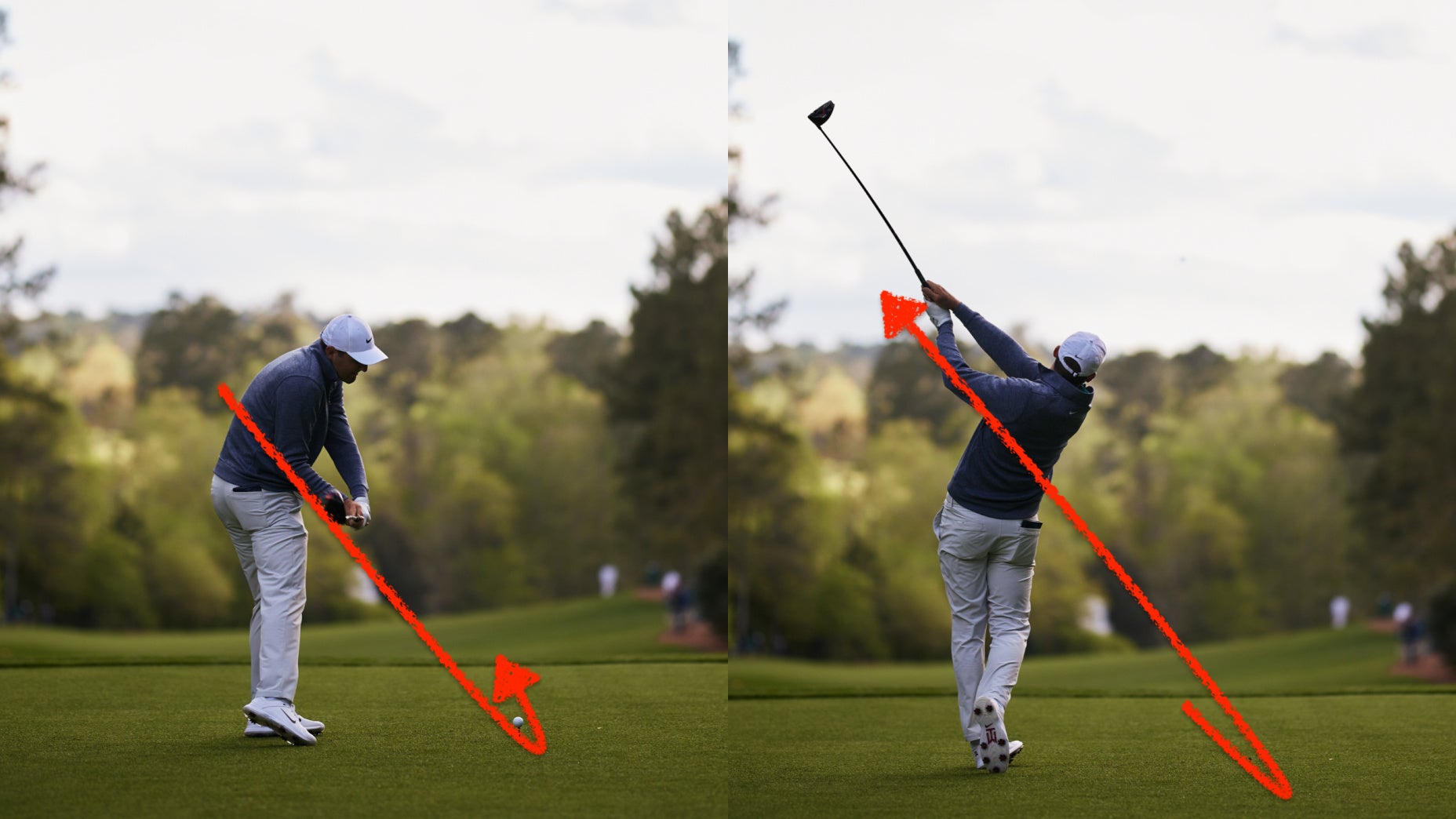 Once Scottie generates that power, he releases it with everything he's got. When all the speed he can muster is sent out into the club, his body has done its hard work, and effectively tags along for the ride of the rest of his swing. That's why you see Scottie's feet slide: Because his arms, club, and entire body are all releasing and moving in the same direction through the ball, up and around his body.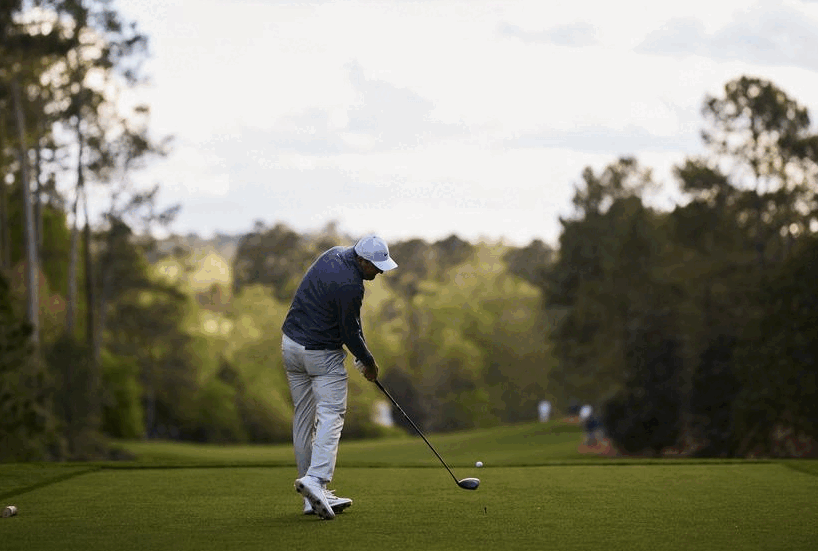 The funky follow through
At various points during his round you'll see Scottie make a swing that ends in a wild follow through. Sort of a cross between Arnold Palmer's follow through and a baseball swing.
Scottie's funky, flailing finish comes almost exclusively from shots off the tee, when he's trying to work the ball in a certain direction — usually when he's opting for a draw. It's why you commonly see the finish pop up on the back nine's two severely right-to-left doglegs, the 10th and 13th.
The key thing to notice here is the high right shoulder.
Scheffler's stock shot is closer to a fade, which requires the club to be moving slightly more out-to-in with an open clubface. He needs the opposite to hit a draw: To swing more from in-to-out, with a more closed clubface. His follow through comes from him trying to feel and do this. He whips his body around quickly and severely, because he's trying to help it turn the clubface over.
It may look weird, but Scottie doesn't care. It's not about how it looks, it's about how it feels and what it helps you do. Scottie's been swinging his own swing with freedom and confidence throughout the 2022 Masters. Any by weeks end, he could have a green jacket to show for it.
Want to overhaul your bag for 2022? Find a fitting location near you at GOLF's affiliate company True Spec Golf.