The fascinating differences between Tiger Woods' two wedge swings, explained
GOLF.com
TULSA, Okla. — Watching Tiger Woods practice wedges on the range ahead of the 2022 PGA Championship was a delight, and in many ways, an insight into what makes Tiger Woods perhaps the greatest of all time.
As I wrote about here, Tiger spent the first 10 minutes of his range session practicing vastly different shots with the same club. At one point, I shared a video of him hitting a high cut wedge and a low draw wedge, with his 56-degree, to the same pin. Look closely, and you can spot the differences.
Let's break it down.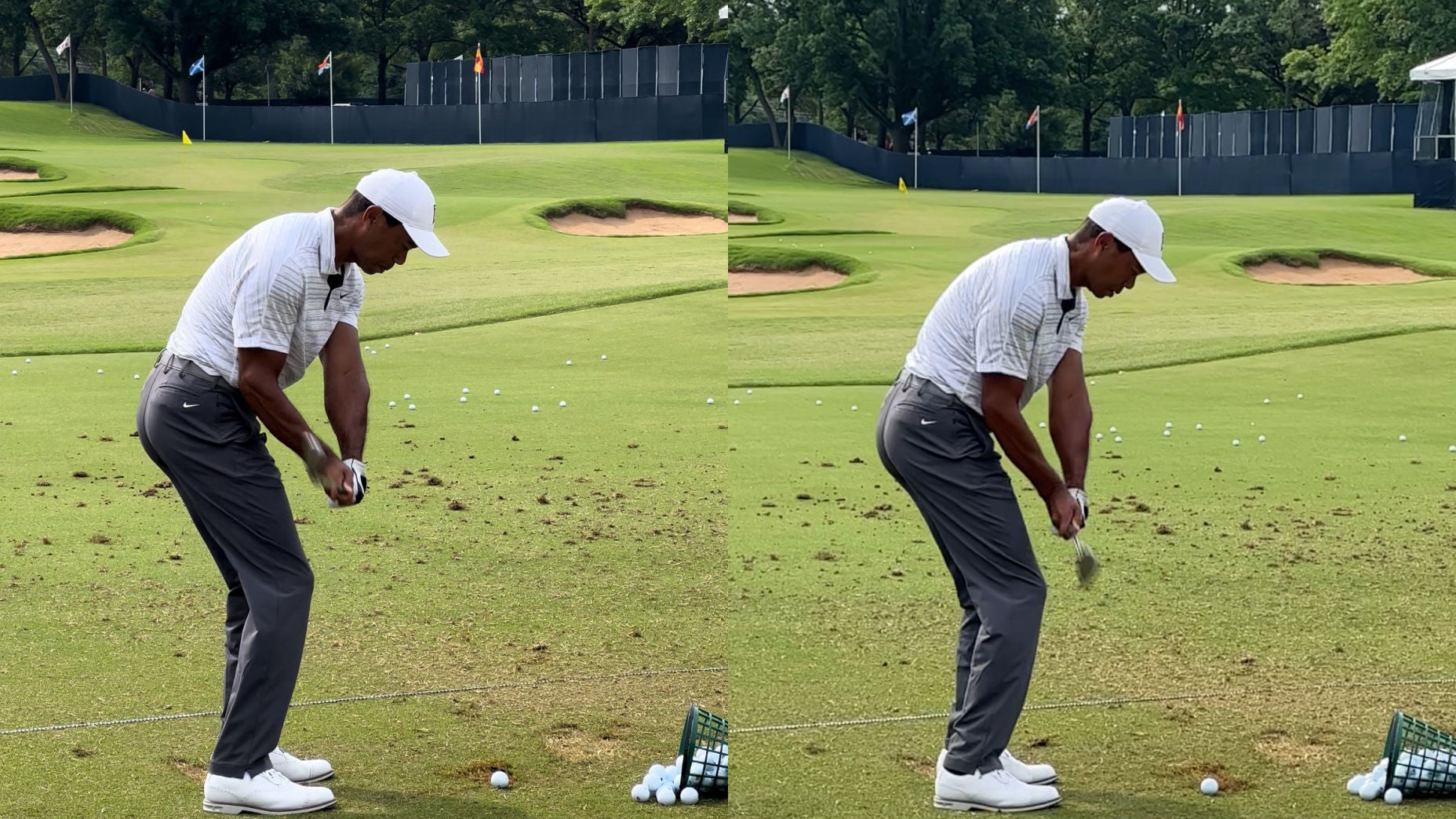 1. Sweep vs. Trap
On the left is Tiger's high cut wedge, and on the right, his low draw. Again, the differences are subtle — and yes, the frames aren't in the exact same position. But nevertheless, you can notice Tiger's upper body looks slightly more on top of the ball in his lower draw swing, with the club working more steep. He's getting ready to trap that shot, whereas on the left, he's making a more sweeping motion.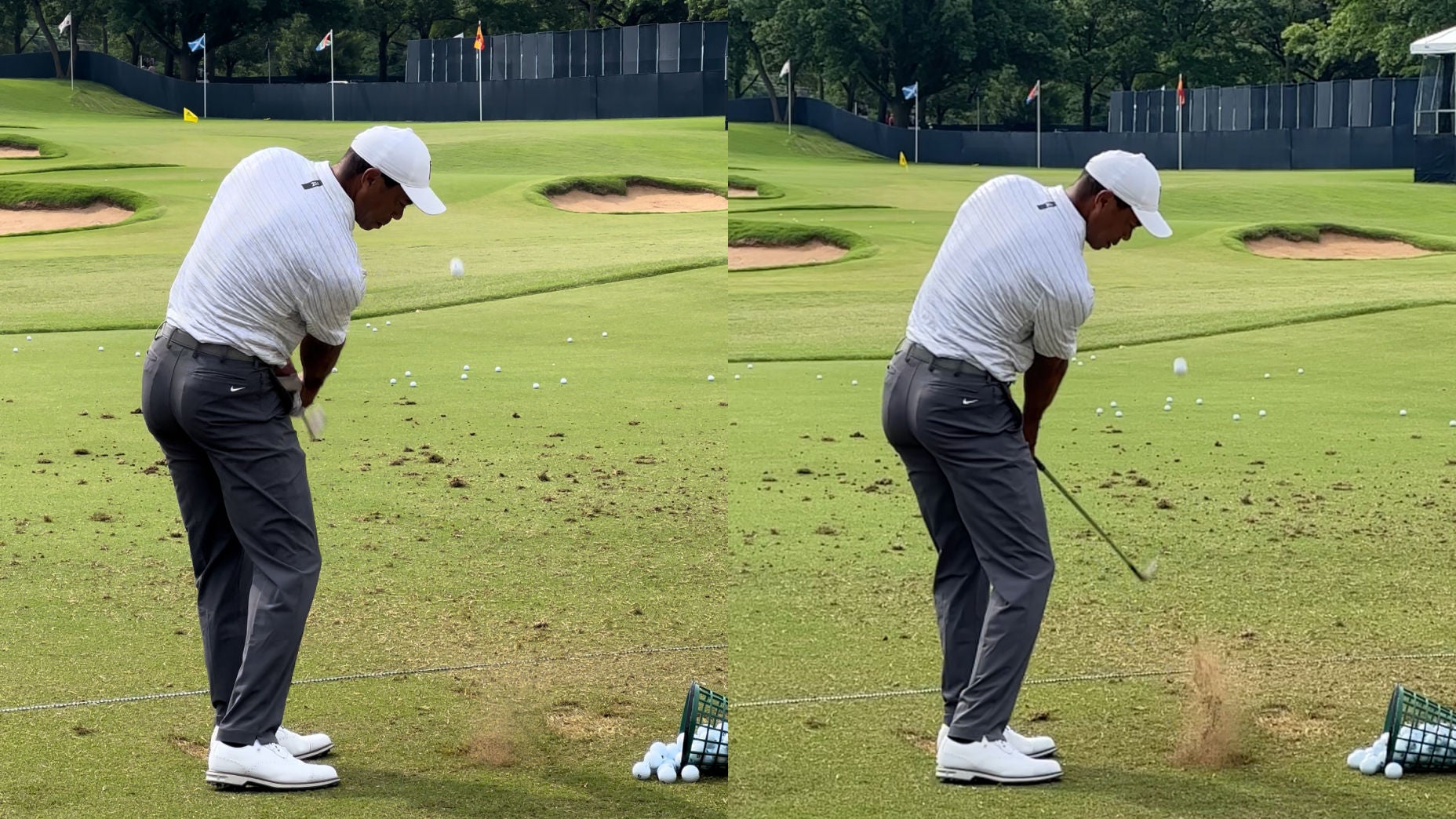 2. Released vs. Leaned
You can really see the differences in the swings starting here. Tiger's club remains more to the right of his hands in his low draw swing on the right, because he's leaning the shaft more ahead of the ball. Whereas the club has released more and caught up to his hands in the left frame. On the right, Tiger is keeping his hands ahead of the ball and delofting the face — which helps the ball go low.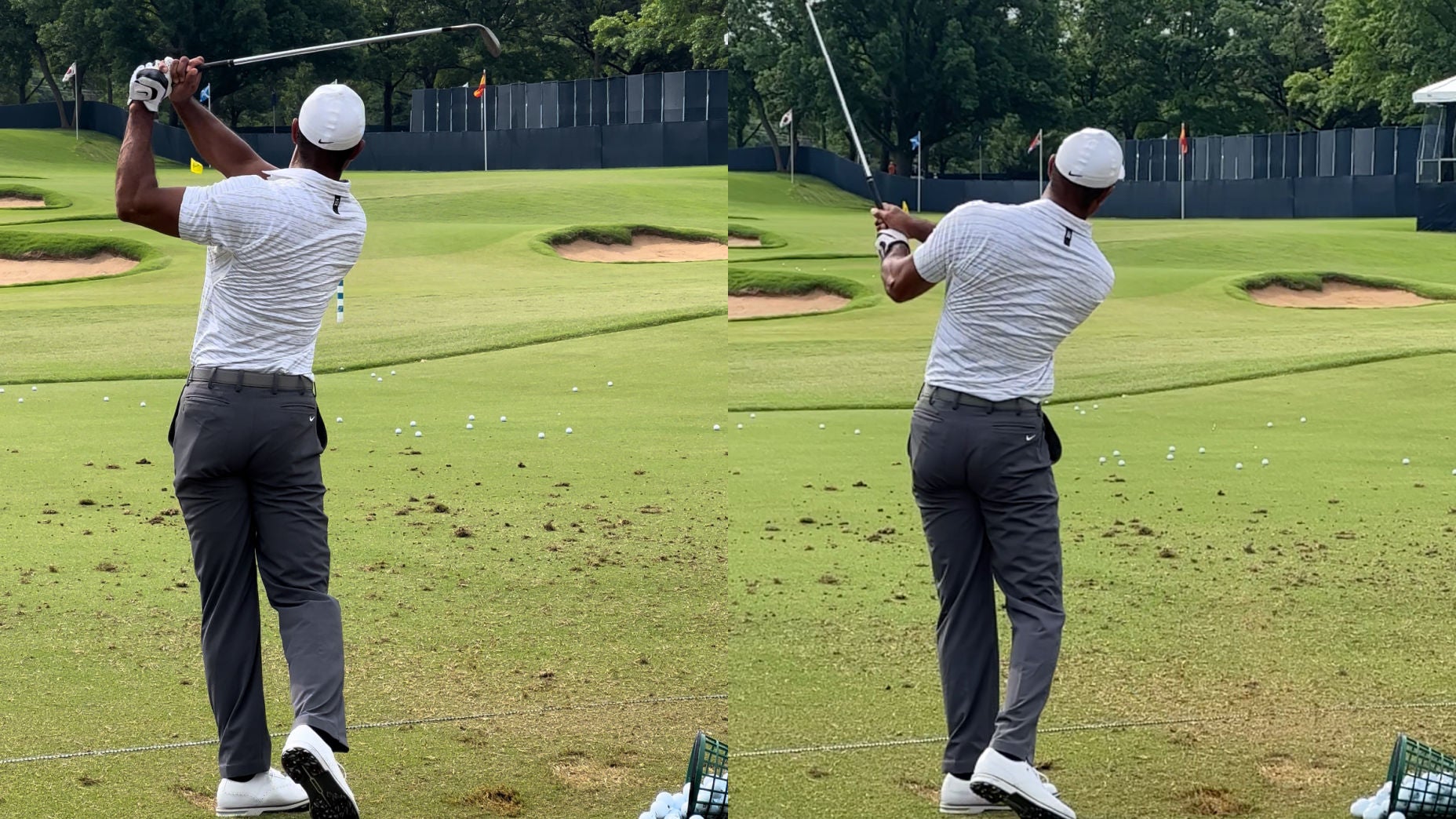 3. High vs. Low
Tiger's body is more rotated on the right, for the low shot, with his hands finishing low and around him. It sort of reminds me of Shane Lowry's stock follow through — a notoriously low, trap-cut hitter. But when Tiger wants to hit the ball high, his follow through is one of the first things to change. He's reaching high for the sky with his hands and arms.