Can you get rules relief if you hit your ball into a puddle?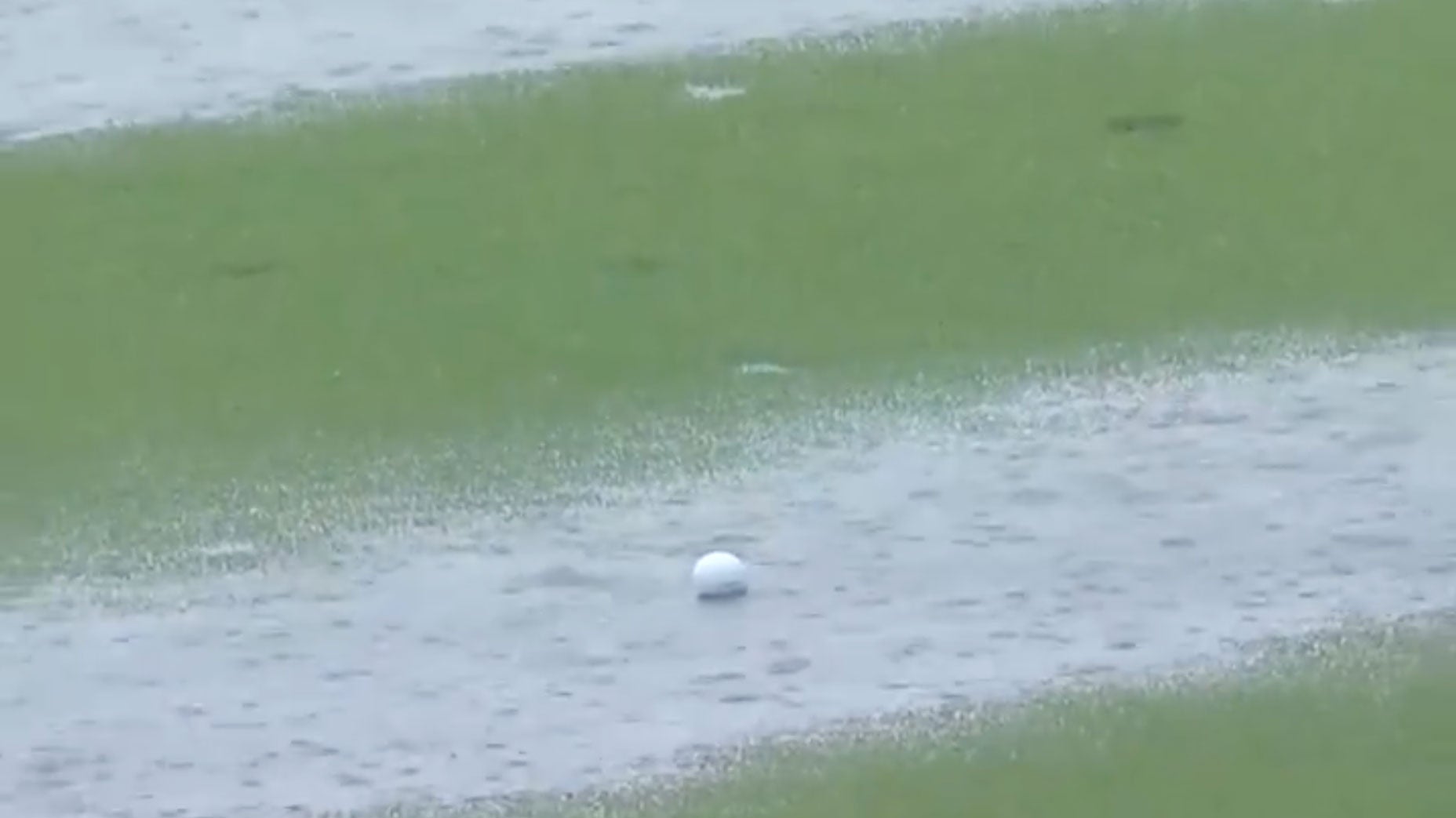 Getty Images
Mom and dad may not have written the Rules of Golf, but their advice to you as a kid applies to you as a golfer.
Don't play in puddles.
Sam Burns, Charl Schwartzel, K.H. Lee and 69 other players, during the final round of the AT&T Byron Nelson, received little relief as rain pelted TPC Craig Ranch on Sunday. But, according to the rules, their golf balls did. Rule 16.1 covers what happens when a ball is hit into an abnormal course condition — including "temporary water."
According to rule 16.1a, relief is allowed when 'the player's ball touches or is in or on an abnormal course condition; an abnormal course condition physically interferes with the player's area of intended stance or area of intended swing; or only when the ball is on the putting green, an abnormal course condition on or off the putting green intervenes on the line of play."
Rules 16.1b through d cover how penalty-free relief is taken in general areas, bunkers and greens. In the general area, you can drop within one club length, but the ball "must be in the general area, must not be nearer the hole than the reference point, and there must be complete relief from all interference by the abnormal course condition." 
In the bunker, the ball must be dropped in "the nearest point of complete relief and the relief area must be in the bunker; and if there is no such nearest point of complete relief in the bunker, the player may still take this relief by using the point of maximum available relief in the bunker as the reference point." If you decide to drop outside of the bunker, it will cost you a penalty stroke.
On the green, "the player may take free relief by placing the original ball or another ball on the spot of the nearest point of complete relief."
A graphical look of the types of relief, according to the USGA website.