U.S. Open contender shares 3 tips to playing great golf in your 40s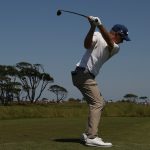 Getty Images
Two-time PGA Tour winner Kevin Streelman has been on a bit of a roll recently.
At 42 years old, he's rounding into some of the best form of his career: He clocked his best finish in a major at the PGA Championship last month (T-8), then followed with T-20 and T-13 finishes in his next two starts before finding himself in contention again through 36 holes at the U.S. Open at Torrey Pines.
My ears always perk up when I hear a non-bomber talk about how he's been able to withstand the effects of time — which is exactly what Streelman did after his second round on Friday.
So take notes, golfers everywhere…
How to practice smart
One of the biggest shifts Streelman has made in his game in recent years hasn't come on the golf course, but rather, how he practices.
After every tournament, Streelman says he goes through the Shotlink data from his last tournament, takes note of what he didn't do well and spends a few extra minutes practicing just that. They aren't long practice sessions, Streelman says, but they are targeted ones.
"I'll go home in an off week and go, all right, I've got to make more 5- to 10-footers this week," he says, "then I come out the next week and make my 5-to 10-footers in the tournament and finish sixth."
The rest of us may not have Shotlink at our disposal, but there are enough stat-tracking apps (shoutout to our sister-company GolfLogix) where you'll be able to see where you're losing strokes. And once you do that, all it takes is a few extra minutes before your next round to improve it.
"It's not rocket science, but it's smart practice, smart work and smart preparation," Streelman says. "The older you get, it's kind of important."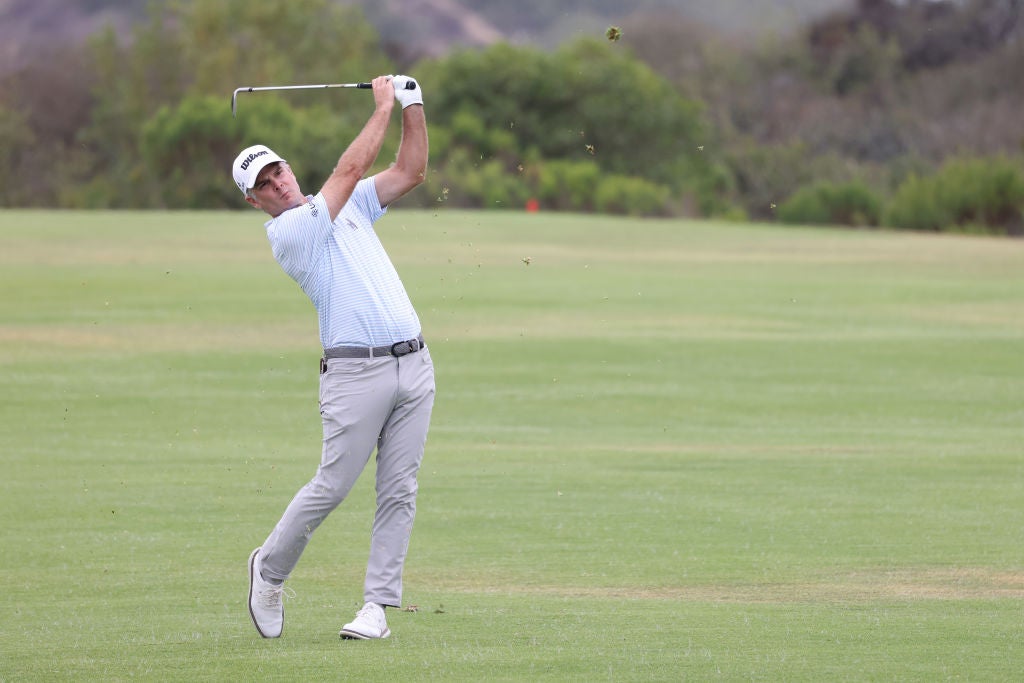 How to stay healthy
Streelman isn't the kind of prototypical athlete we're growing accustomed to seeing on the PGA Tour nowadays, but he does boast something every player would kill for: 20 years as a professional golfer, injury-free.
"I've been very, very blessed to be 20 years as a pro without major injuries and back pain," he says.
But it's not by accident. When it comes to his health, Streelman follows two rules:
He doesn't follow a strict diet, but makes sure he never goes overboard on anything. It's an "everything in moderation" approach.
"I like to have some fun when I have some time off," he says.
As for his workout routine? Streelman says he doesn't hit the weights hard, but focuses more on twice-a-day stretching before and after his round.
"It's just important to keep our backs loose. It's important to keep our hips open and flexible," he says. "I just kind of know my body and know what I can and can't do."
How to improve your attitude
And finally, there's the mental side — arguably the most important element of all to playing good golf for a long time.
Streelman says he's mellowed over the years, and if he could back to give advice to his former self, his words would be simple:
"I would say just enjoy the journey," he said. "There are opportunities I let slip by because I was almost scared of the moment, which was silly, and now it's kind of, who cares? You've got nothing to lose. Enjoy it, because if you don't do well, everyone forgets and you don't care anyway. And if you do do well, that's gravy."
It's the fear of failing, he says, that paradoxically can cause you to fail.
"Knowing who I am as a man and a husband, and now a veteran out here, it's something I'm proud of," Streelman says. "There are lots of times when you fear losing a card or fear screwing up. You've just got to enjoy it. That's what I'm doing now, and I think that's why I'm playing a lot better right now."
Golf Magazine
Subscribe To The Magazine
Subscribe