'They don't care': Jon Rahm on the instruction method that almost wrecked his swing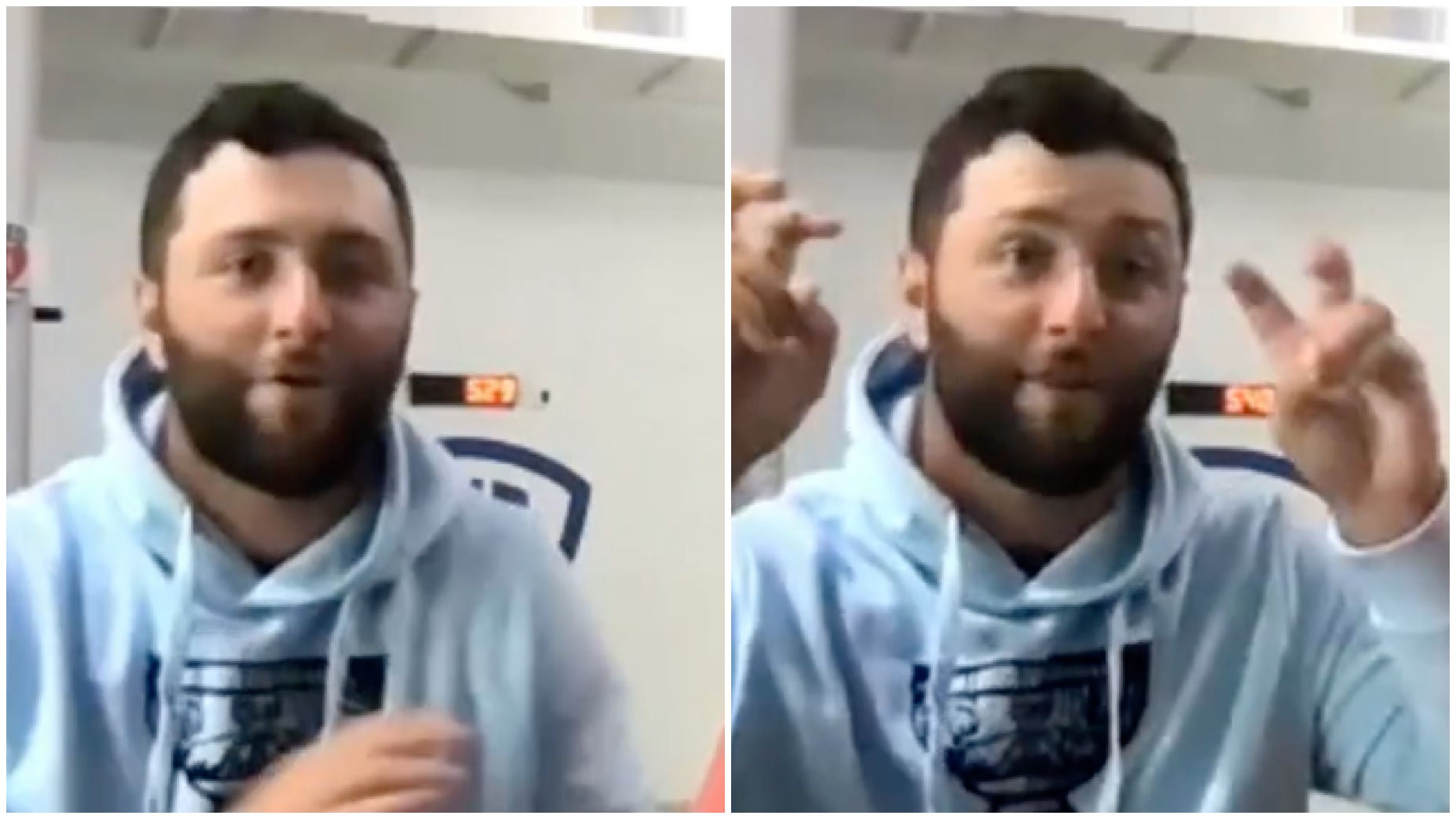 Instagram: @mytpi
Jon Rahm is one of the best ball strikers on tour today. Indeed, the Spaniard may be tracking to be one of the best of his generation.
And he's doing it all with a golf swing that is entirely unique.
Rahm has worked with GOLF Top 100 Teacher Dave Phillips, the co-founder of Titleist Performance Institute, since he was a junior golfer. His swing was short back then, too, largely because of Rahm being born with a club right foot, as he revealed last year. This limits his range of motion, which is why his swing is naturally shorter than most.
"'I told him, 'Jon, there's going to be a lot of people who will tell you to lengthen your swing, but don't listen to them,'" Phillips says. "Jon could go longer, but he'd only put more stress on his ankles and hips."
Instead, Rahm and Phillips worked on perfecting his homegrown swing, tailoring his move to his unique body — and setting him on a path toward major championship success.
But it wasn't always easy.
In a recent session alongside trainer Spencer Tatum, Rahm revealed that as a junior golfer, he once found himself face-to-face with a coach who wanted to tear his swing down to the studs, and rebuild it in a more conventional way.
"I remember going to this academy, first day, they don't care how you're playing, how you're hitting it, what you're doing, they take a video with the 6-iron down the line, down the front, driver down the line, down the front, and they tell you, 'This is what you need to have a perfect plane to a parallel shot, perfect numbers, perfect theoretical swing,' without caring if you can or can't do it," he says.
Rahm went on to say that sadly, this is still a common practice with young players.
"They had one swing method, which is, how can we make you have a perfect-looking swing? Because that's supposed to be better, right?" he said. "I still see coaches on the PGA Tour doing that. Just having one formula and never breaking from those lines."
"For two years, I fought the coach, saying, 'I am not doing that. You teach me how to hit a draw or fade with what I have," he said. "Thank God I stayed that stubborn."
Eventually Rahm won out, and the results speak for themselves. But the lesson, he says, is one all golfers should take to heart: Don't chase an ideal of what your swing should look like. There's no such thing as perfection. Instead, work with a coach who can help you tailor your swing to your unique body, built around things you can do, not what you can't.
You can watch the full exchange below.