How the beer-loving Cameron Smith lost weight — and gained distance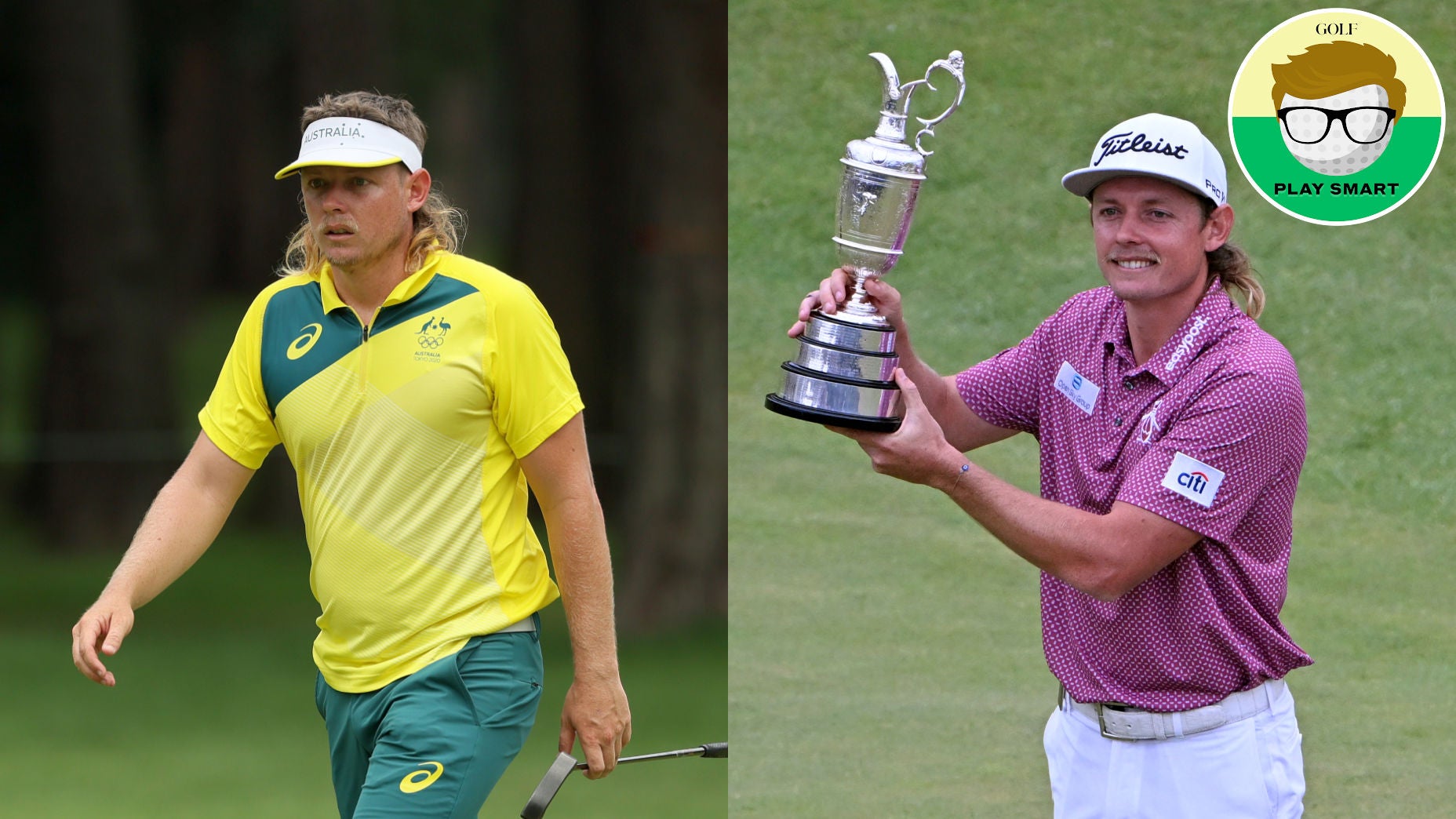 Getty Images
Welcome to Play Smart, a column to help you play smarter, better golf from Game Improvement Editor Luke Kerr-Dineen (who you can follow on Twitter right here).
Cameron Smith's 150th Open Championship came, above all else, with his putter. And deservedly so. His flat stick caught fire on Sunday, helping him onto five birdies to start the back nine and a 64 seize the trophy from Rory McIlroy's grasp.
But if his putter was the star of the show, it was performing on a platform built by the rest of his game. By working on his weaknesses, he allowed his strength to thrive. For the 2022 Open Champion, that meant working harder not just on the course, but in the gym.
Cameron Smith isn't a prototypical 21st century athlete, unlike those around him at the top of the Open leaderboard. A shade under six feet and 172 pounds, Smith didn't just lack the strength of his peers, he also encountered mobility issues.
"At age 16 he was weak, tight, and had some alarming postural adaptations from golf," his trainer Nick Randall says. "He was in consistent pain and discomfort in a number of areas."
Smith, like the rest of us, also enjoys tasty food. He has a weakness for "beers and meat pies." It's a testament to his talent, and smarts, that he made it onto the PGA Tour anyway. But he was leaving yards on the table: In his first full PGA Tour season, in 2015-16, Smith averaged 286 yards off the tee (132nd in driving distance), and 111 mph clubhead speed (113th on tour).
Worse yet, he was gaining weight, which was worsening his mobility issues and leaving him exhausted after rounds. That's when, in Cam's own words, he decided to "knuckle down."
Finding a sustainable diet and exercise
When the PGA Tour season paused due to the global pandemic in 2020, Smith and Randall embarked on a strict, three-month "boot camp" designed to cut fat, build strength, and improve mobility. Smith emerged from that period slimmer, and speedier. By the end of the 2020-21 season, his driving distance jumped to 297 yards, and his average swing speed shot north of 113 yards.
"I lost a little bit of weight and my body moves a little bit quicker when I don't have so much around my belly," he said. "I feel like I'm able to walk off the golf course and not be wrecked. I feel pretty fresh walking off the golf course, which is a feeling I don't think I had for a long time. It's I think why my game has probably got a lot more consistent through four rounds."
With the fitness blitz done, Smith's task became settling into a stable routine he could maintain.
He added back into his diet the things he enjoys — "I eat the stuff that makes me happy and have a few beers with the lads," he says — but he enjoys them in moderation. After his Open Championship victory, Smith says he enjoys making spaghetti bolognese for himself when he's at home. But before his final round at St. Andrews, he enjoyed a Saturday night dinner of "chicken and veggies."
Smith also kept the good habits: Cycling was an exercise adopted during his boot camp months that is now a fixture of his more diligent pre-round warmup routine.
"Cam likes to keep things simple and use practice and training approaches that can be completed in a short amount of time with the minimum of fuss," Randall told the PGA Tour. "His 15-minute routine of self-massage, stretch and posture setting is quite literally a daily habit."
"The last five or six years I've been really inconsistent with my training," Smith said at the Masters. "The last eight months or so I've been just really consistent."
If his journey to better fitness started with a big push, it's been maintained with many small, consistent efforts. Or, in other words, with discipline: lots of little efforts, applied consistently.
"Some people would've called me probably lazy," Smith said after his win, trophy in hand. "Spending an extra half an hour with my driver has made me a lot better."
Now, he's got a new trophy to prove it.