Why good balance can help you live longer — here's how to improve yours
Getty Images
When you ask lots of the best players about their keys to consistent ball-striking, one of the common answers you'll get is "balanced." Pros are hyper-focused on being balanced in two positions, specifically: at address, and at their finish position. If you start and end your swing on the right foot — no pun intended — it has the effect of improving the middle of your swing.
"Good balance throughout the golf swing is so important," Calvin Peete, the statistically straightest driver in PGA Tour history, said. "Making sure I build a good foundation and maintain that good foundation throughout the golf swing."
The benefits of good balance don't start and end with the golf swing, however. Having good balance, it turns out, could be a harbinger of good health overall.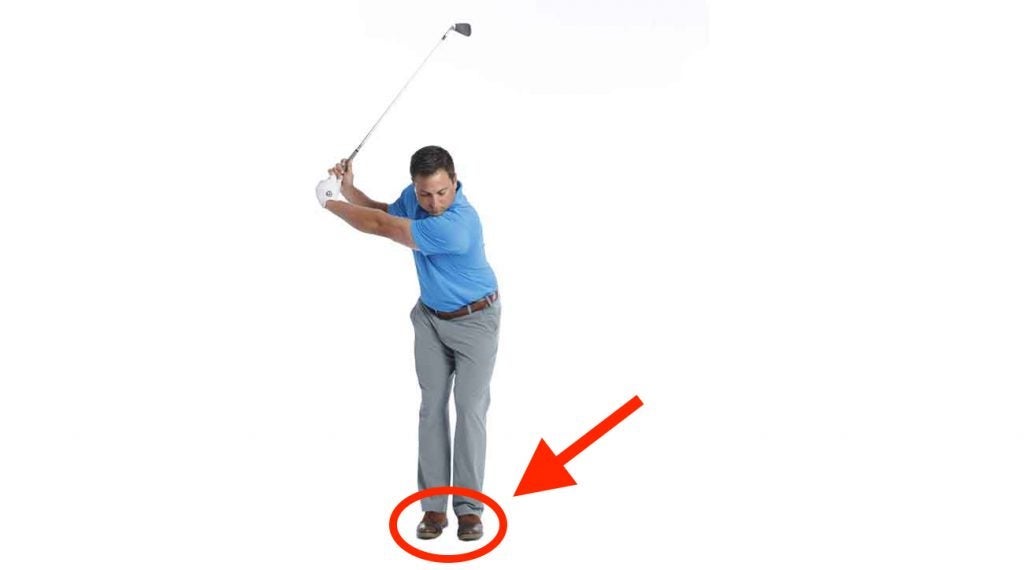 That was a notion I first learned of this week, via a recent article from the BBC's Dr. Michael Mosley. In it, Mosley points to a 2014 study from the British Medical Journal, which tracked a group of 1,355 men and 1,411 women starting at age 53 and ending when they were 66. They tested the group on three tests: grip strength, chair-rise speed, and standing single-leg balance time. After 13 years, they found that those performing in the lowest 20 percent had a higher mortality rate than those performing in the highest 20 percent.
"There was some evidence that standing balance time was more strongly associated with mortality than the other two measures," the study says.
How to improve your balance
If you're reading this and (like me) worried about your own balance, the good news is that you can improve it!
The easiest way to test your starting point is to perform the Titleist performance Institute's single-leg balance test (which GOLF Top 100 Teacher Dave Phillips cofounded). Simply stand up straight, lift one leg, and hold it for nearly 30 seconds.
"More than 25 seconds is considered normal, so stop the test after 25 seconds," Phillips says.
Doing this screen every day will help improve your balance, and there are other golf-specific moves you can do to improve your balance, too: Swinging with your legs together, for instance, or making swings on your front leg only.
A little bit of effort every day, and it'll pay off in the long run.
Want to overhaul your bag for 2022? Find a fitting location near you at GOLF's affiliate company True Spec Golf.