Use these 4 tactics to play it safe on a nerve-wracking golf shot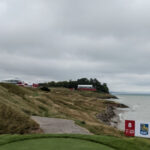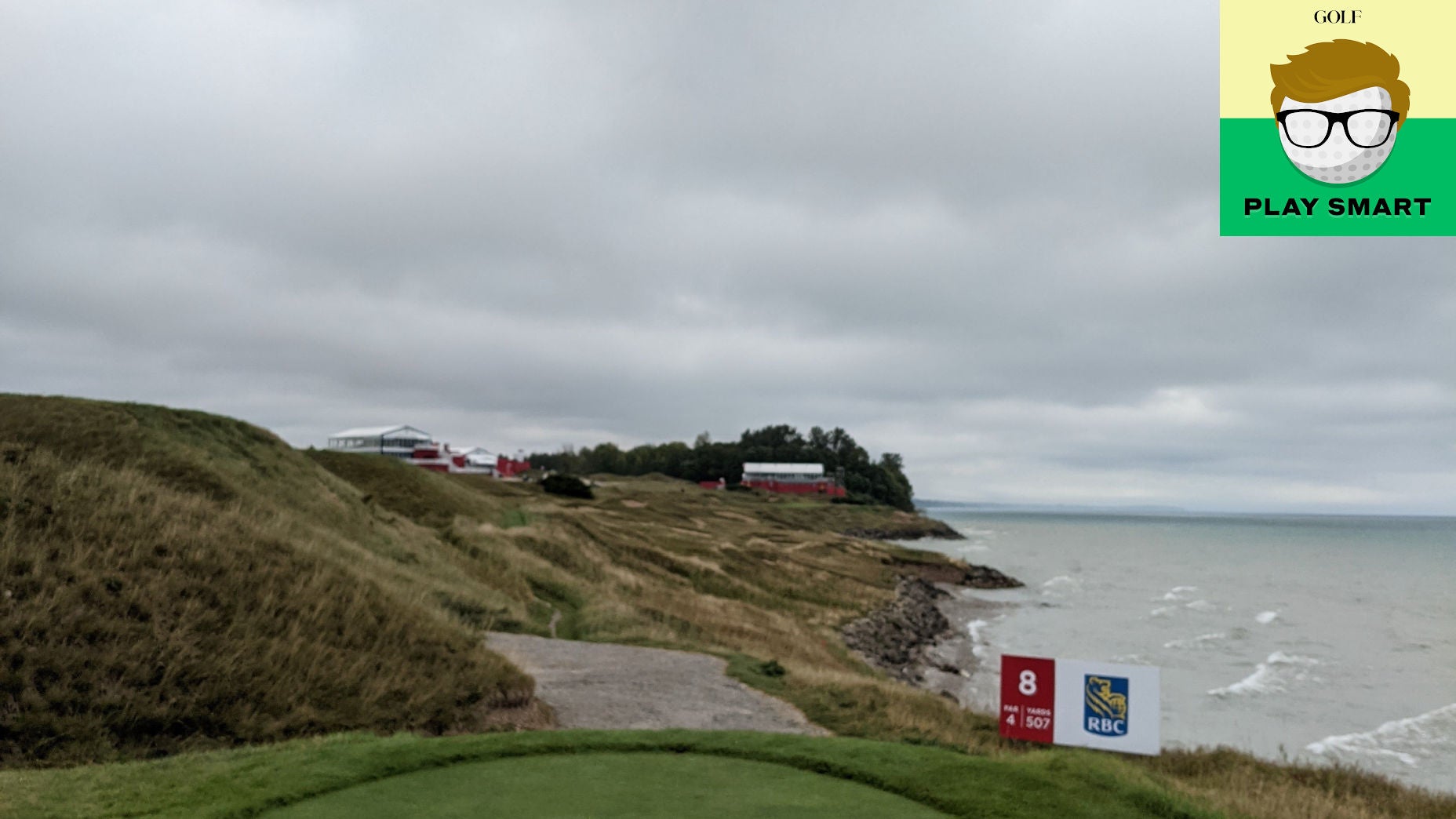 Welcome to Play Smart, a game-improvement column that drops every Monday, Wednesday and Friday from Game Improvement Editor Luke Kerr-Dineen to help you play smarter, better golf.
SHEYBOGAN, Wisc. — Whistling Straits is full of the kind of shots that would give golfers nightmares, and while it's tempting to think that the only way to navigate these holes is by hitting perfect shots all the time, that really isn't the case.
All of our market picks are independently selected and curated by the editorial team. If you buy a linked product, GOLF.COM may earn a fee. Pricing may vary.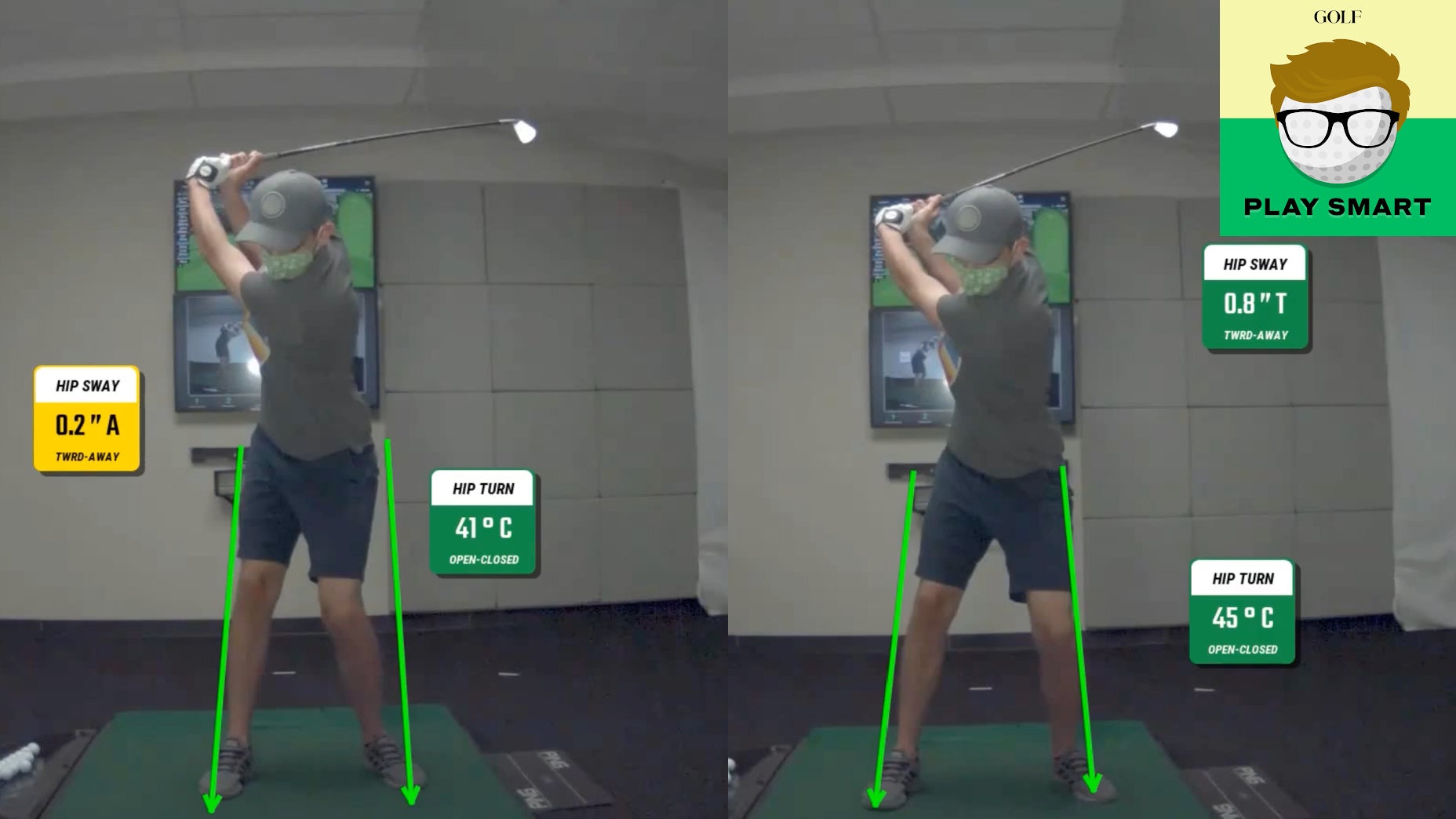 Try OptiMotion at a GolfTec near you
Fill out this form to book a swing evaluation or club fitting and begin your journey to better golf.
Book your swing evaluation today!
This week's players aren't perfect from tee to green, they simply know how to keep their imperfect shots in play. They are, above all else, elite decision makers. And we can all learn from their strategy.
As I walked the course on my first day on the ground here in Wisconsin, I picked out a few of the most intimidating shot choices players will face this week — and what you can learn from them.
1. Aggresive swings, conservative targets
If there's one thing golfers should take away from this column, it's Scott Fawcett's DECADE Golf rule: Make aggressive swings to conservative targets.
What does that mean, exactly? It means that if there's trouble on a hole, don't take a normal line and try to make a 'nice, easy swing.' You should always be making aggressive, committed golf swings. That shouldn't change when you're playing safe. Instead, just alter where you aim, which brings us to our next point …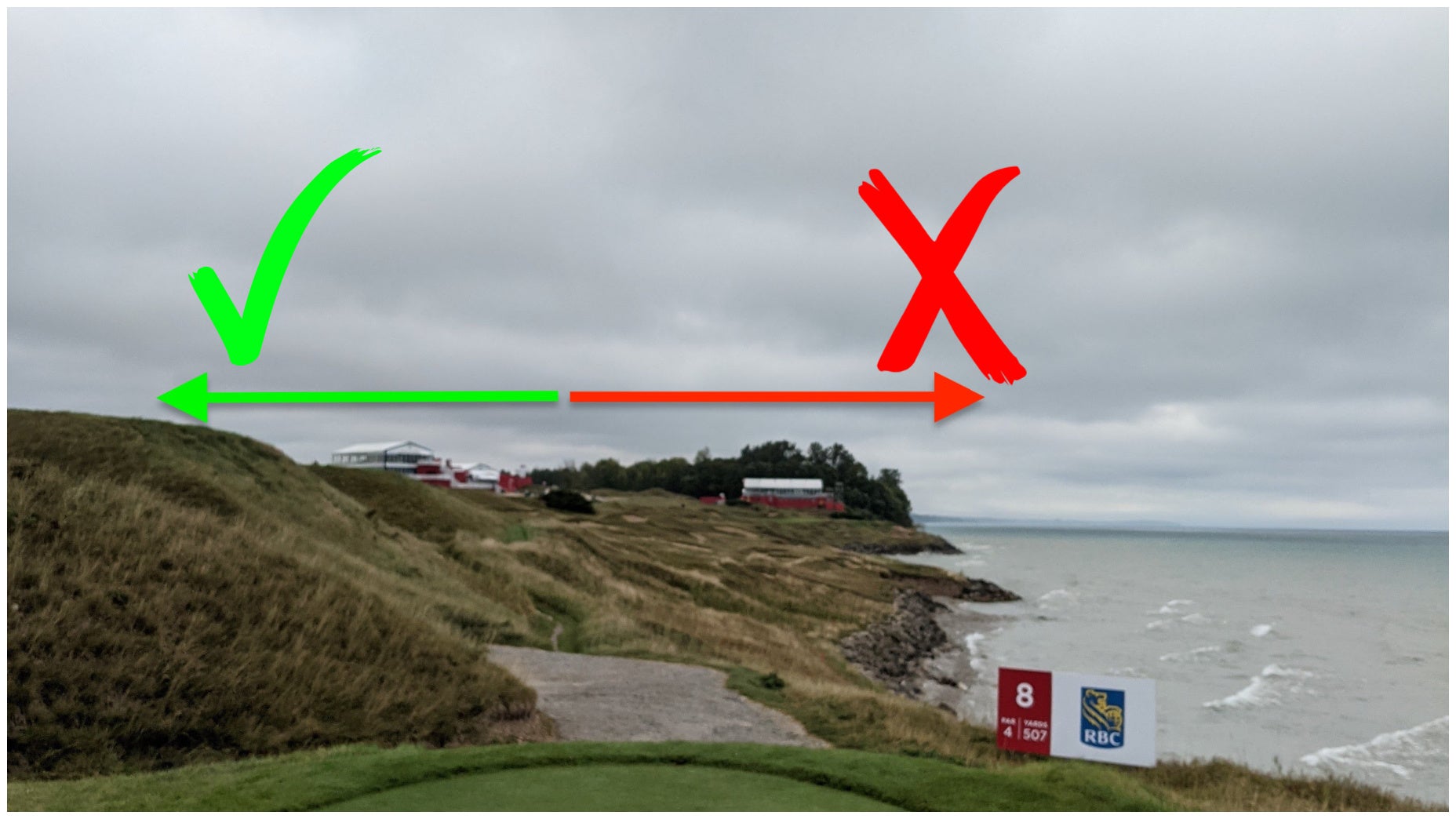 2. Be honest about what you're doing
The 8th hole at Whistling Straits is the hardest tee shot on the entire property. The fairway is totally shielded, and Lake Michigan is in full view.
There's basically one objective here: Stay away from the water. So, when navigating a hole like this, you need to be honest about what you're about to do: You cannot go to the right under any circumstances, and, by extension, hitting your ball left is better than hitting it right.
Looking at that fact square in the face means accepting that a good shot may be one that flies into the left rough. With disaster lurking on one side, think about it simply: The closer you aim to the danger, the worse your shot could be.
3. The best misses are the ones with lots of green to work with
Another DECADE-inspired rule to live by: Aim for the miss where you'll have lots of green to work with. There's no place around the green where it's easier to lose shots than when you're short-sided.
With that in mind, the 7th hole at Whistling is a prime example of where the best miss is: Short and to the left. It's ok to effectively treat the hole as a par 3.5 and aim for the landing area to the right, because it gives you a great look at a potential up-and-down. A bogey isn't going to kill your scorecard; what will is chasing the green, short-siding yourself, and giving yourself something impossible to tackle on your next shot.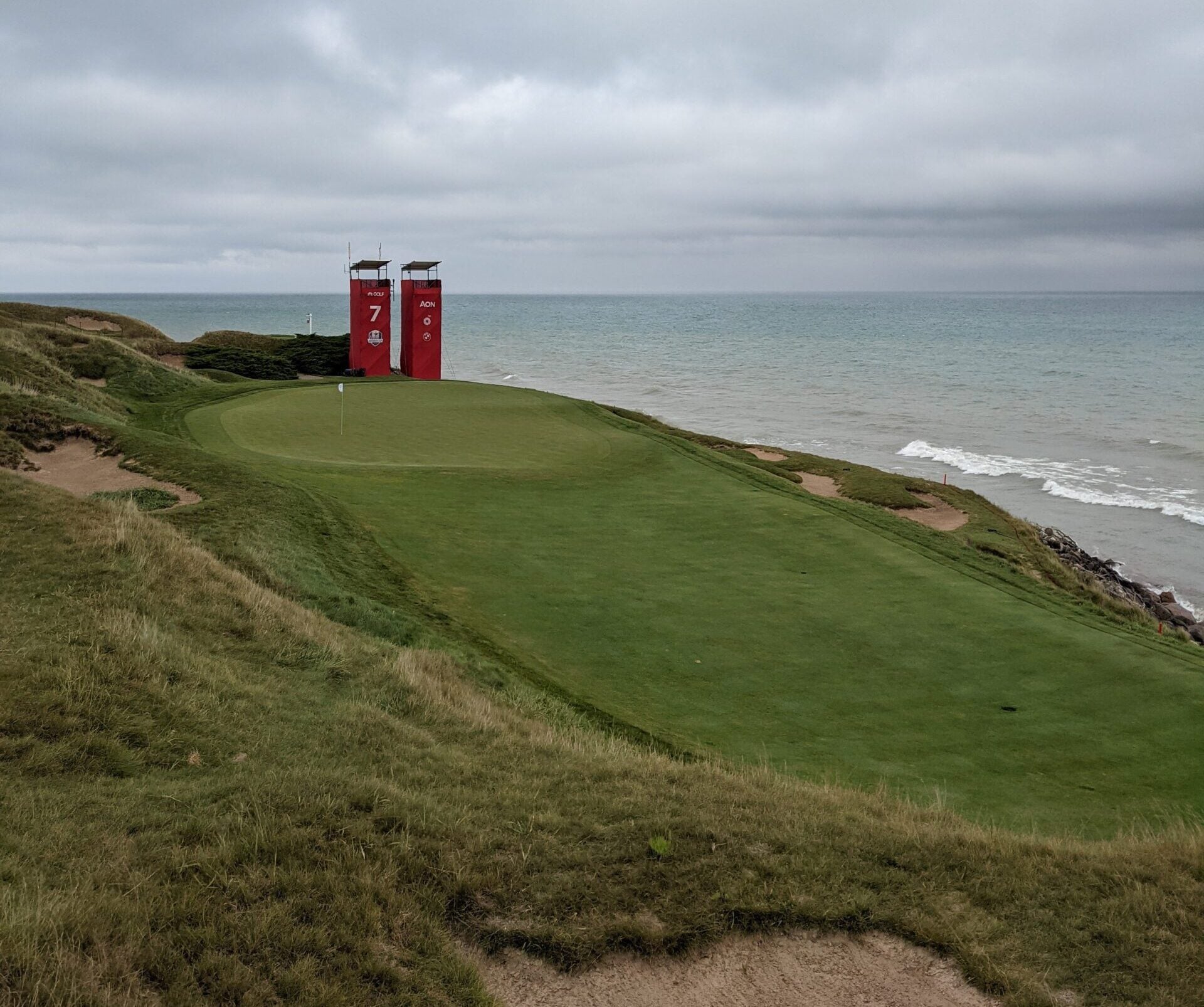 4. Don't underestimate the value of smashing it long
And finally, one tactic that pros utilize all the time that recreational golfers are notoriously bad at is simply clubbing-up and smashing a ball long, which is effectively the backbone of the controversial grandstopping strategy.
Golfers almost always come up short, which is unfortunate, because the way golf holes are designed means that almost all of the trouble you'll face is between you and the hole. A bit like walking away from a troublesome situation in everyday life, taking an extra two clubs and making an aggressive swing is often the most expedient way of keeping your round alive.