Inside Dustin Johnson's crisis control strategy at Augusta National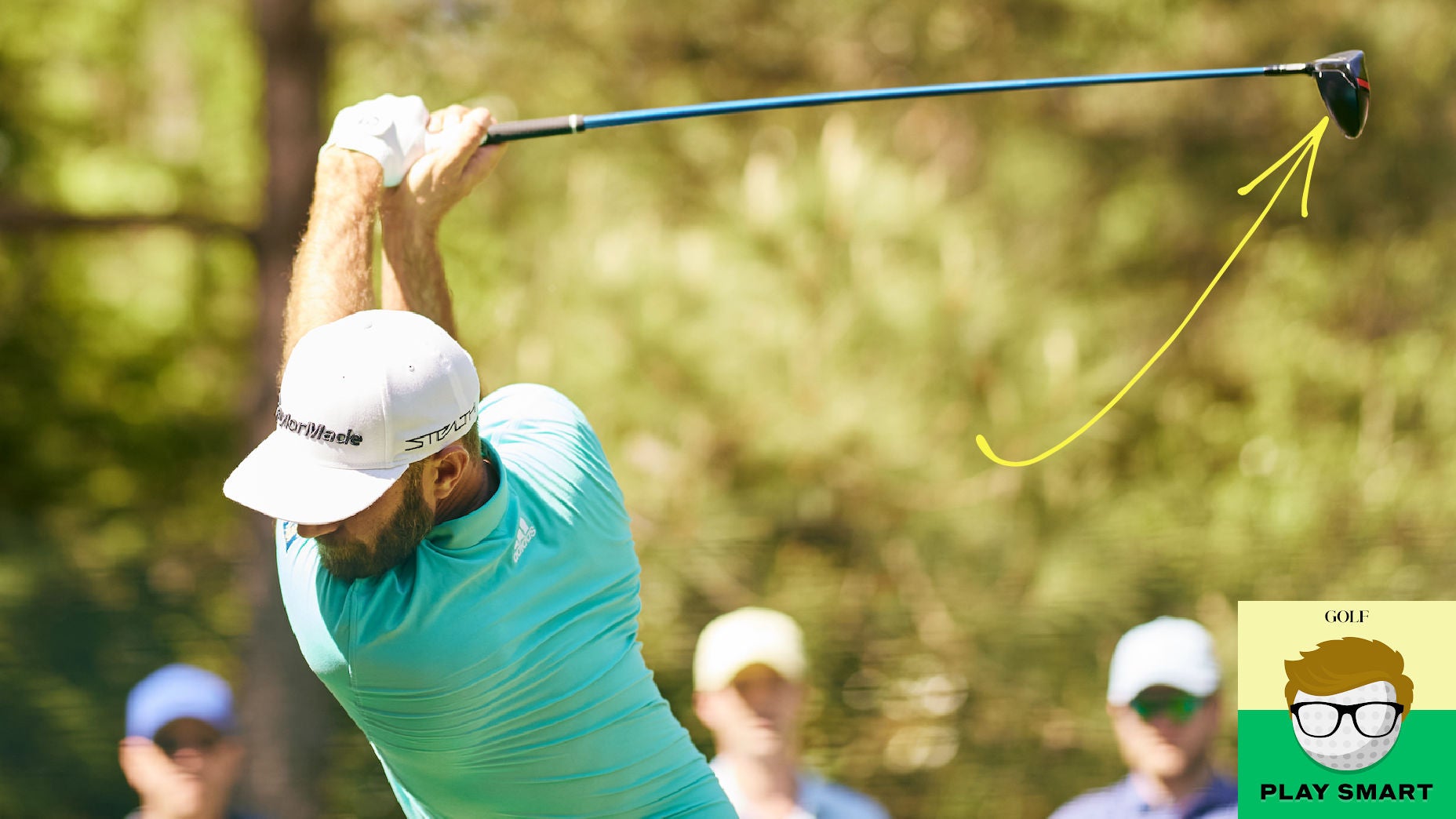 GOLF.com / Stephen Denton
Welcome to Play Smart, a game-improvement column that drops every Monday, Wednesday and Friday from Game Improvement Editor Luke Kerr-Dineen (who you can follow on Twitter right here).
AUGUSTA, Ga. — I was walking around Augusta National on Thursday, jotting down a few different observations that all felt like half stories. So a bit like raiding the fridge and seeing what you can make of it, today's Play Smart is a Masters omelette of sorts. A smattering of different ideas that we're cracking an egg over to make it all work.
Why DJ hit so many 3-woods
DJ's college coach and the man who runs his golf academy, GOLF Top 100 Teacher Allen Terrell, was pretty plain with me when I spoke to him last week: DJ's swing hasn't been where he wants it to be in recent months.
In a nutshell, DJ likes hitting fades and hates missing left. Both those things require him to swing left with a slightly open clubface, relative to his swing.
But because too much of a good thing in the golf swing can sometimes become a bad thing, DJ can start swinging too far left. That can result in big fades, and subsequent compensations that lead to dreaded double crosses left. But remember: DJ hates missing left! So to prevent that miss, his instinct is to start swinging even more left, which leads to more double crosses. It's a cycle that's part technical, part mental.
But DJ's working on it, says Terrell. He's worked on this before, and it's getting better quickly. Terrell was also unequivocal in another important point:
"He's talented enough and athletic enough to make it work," he says. "He has won doing this before, and he can win with it again."
Part of the reason why is because great players like DJ become great for a variety of different reasons.
DJ isn't just a great swinger of the club, he's a great strategist, too. And after missing drives right on the 1st hole, and left on the 3rd, he basically resorted to hitting 3-wood the rest of the day. He hit 3-wood on 10 of 14 holes Thursday in all — and on three of the par-5s.
Why?
"I hit a lot of 3-woods today because I wasn't real comfortable with the driver for some reason, which is unusual for me. Usually, it's the other way around," he said. "But I just needed to keep it in play."
It's the kind of wily, street smart mindset that people often overlook with DJ. He recognized quickly what was happening, didn't like what he saw and adapted. He played what he had, and once he got it to the house in an impressive three under, whipped quickly off to the range to figure out the rest.
A few other musings…
The 15th hole is kind of a monster now. Most players in recent history have had a long iron or high-lofted fairway into it in two. But with 20 yards added since last year, and with the wind blowing straight into the tee on Friday, the hole was a brutal one: "I hit driver, 4-iron, and sand wedge. It used to be driver, 5-iron," said Daniel Berger.
The 4th hole is a 240-yard par-3, which was playing into a stiff wind on Thursday. I camped out there for a while and in the space of three groups watched DJ, Zalatoris, Cantlay, Rahm, and Spieth all miss long left. I think they clubbed-up and tried to hit a fade back up into the wind, but ended up yanking the ball left instead. It's a good place to miss on a hard hole, but watching it, I realized that it's the kind of good miss that regular golfers basically never make.
Spieth's pre-swing rehearsal caught some attention on Thursday. He does it because he's trying to feel the club shallow in transition, and the way he says he can do that is by over-exaggerating it in slow motion.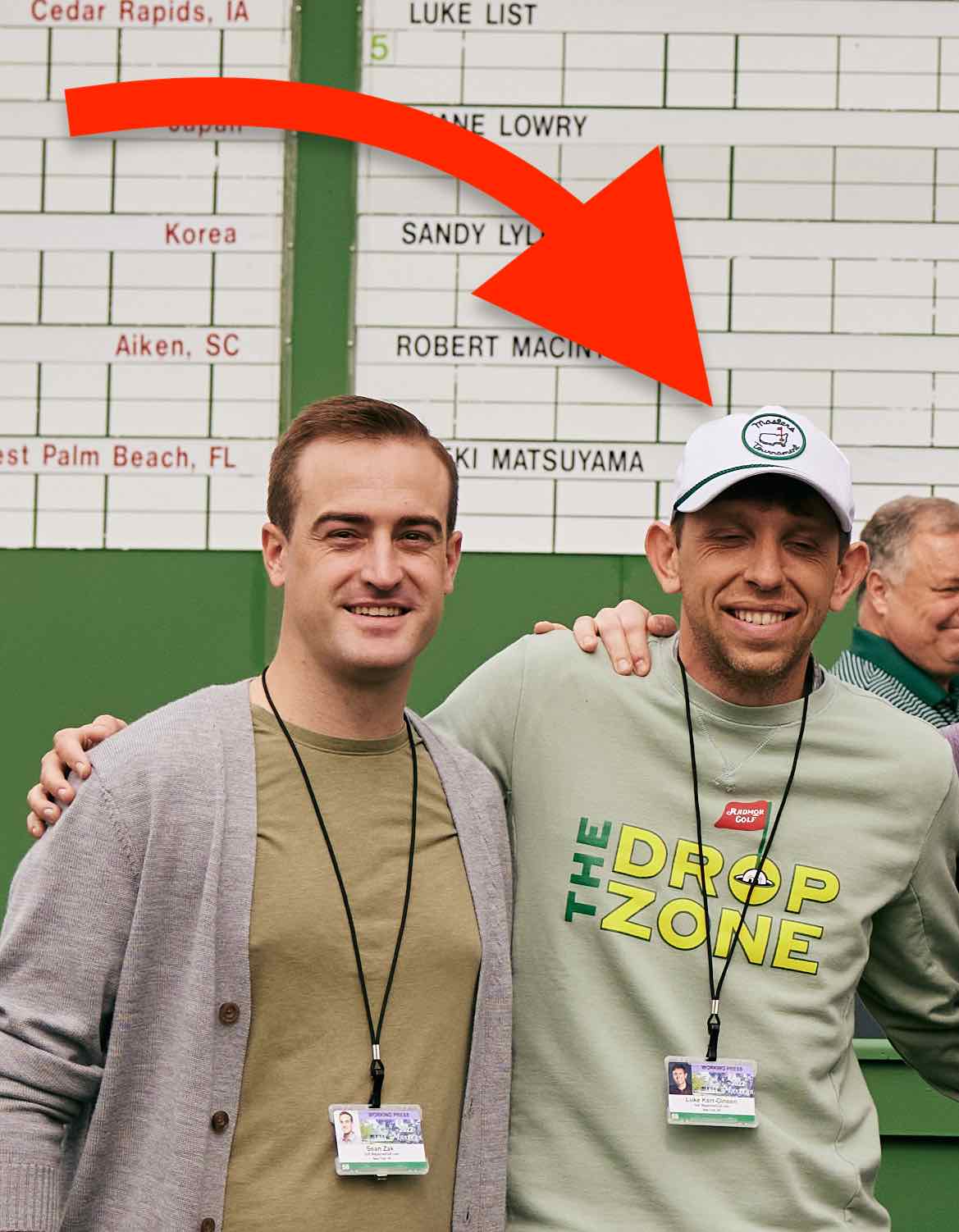 The effects of Tiger's injury pop up in a variety of different ways. I always look for two big tells: If he falls back onto his right leg quickly after impact, that's a sign he either physically can't or instinctually won't hold weight on his lead leg, because of pain or mobility issues. The other tell is a quick left miss, which for the same reasons, mean he's not moving his body through the shot but his clubface releases anyway.
The Masters shop seems to have an uptick in cool throwback stuff this year. The 80s Masters logo has made a reappearance, as has a replica of the iconic 60s rope hat. I'm wearing the white version on the right alongside my colleague Sean Zak. Would've made for a great pic if I wasn't blinking in it.
I've had a fun time on a few pods recently. First the Drop Zone (which you can find here), then nerding out with J-Wall on Fully Equipped (here) and then most recently on the Bunkered podcast with my friend from across the pond, Michael (here).