3 drills that will help simplify your swing for a more consistent strike
TaylorMade
The golf swing does not have to be complicated. In fact, with knowledge of a few concepts, changing your swing can be quite easy. The following drills show how you can easily get your body and arms in an efficient position. All these positions are similar to a throwing position. Humans have been throwing objects since the beginning of mankind. It's a natural motion, and with a little work, you can use the same concepts in your golf swing.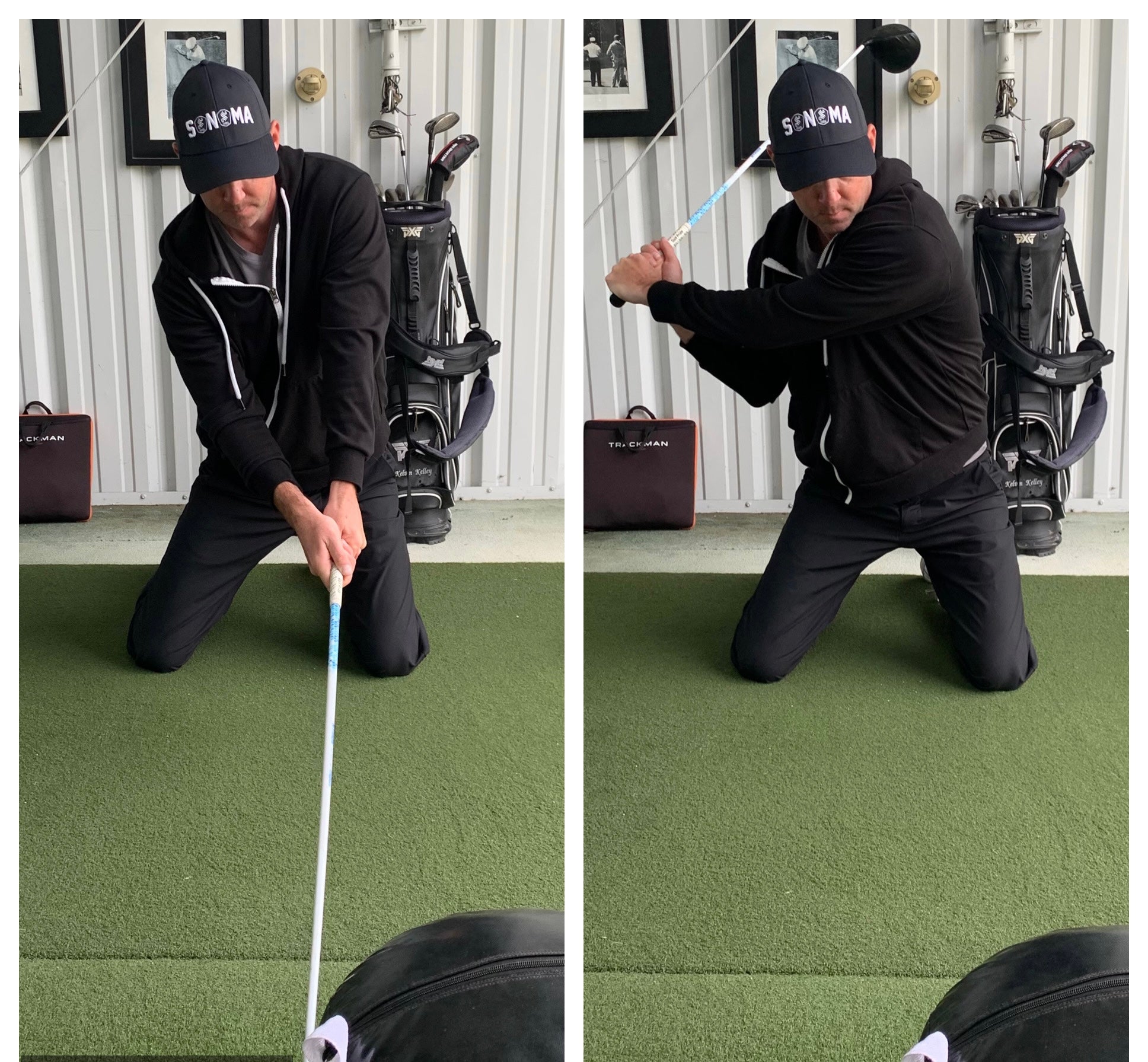 1. Driver off your knees
This drill forces your upper body to coil in the proper direction and retain your original body shape from address. For a player that has a lot of left side bend or tilt in their golf swing, they will often hit too far back behind the ball. This drill also eliminates the lower body from bailing you out in the golf swing, which is matchup move most players need as product of their body being out of position.
Swinging from your knees is also a great drill to produce arm speed, too. Being down in this position will stabilize your body, getting rid of excess motion generating arm speed. Anytime recreational golfers can limit extra moving body parts in the golf swing, they will have a greater chance to produce consistency.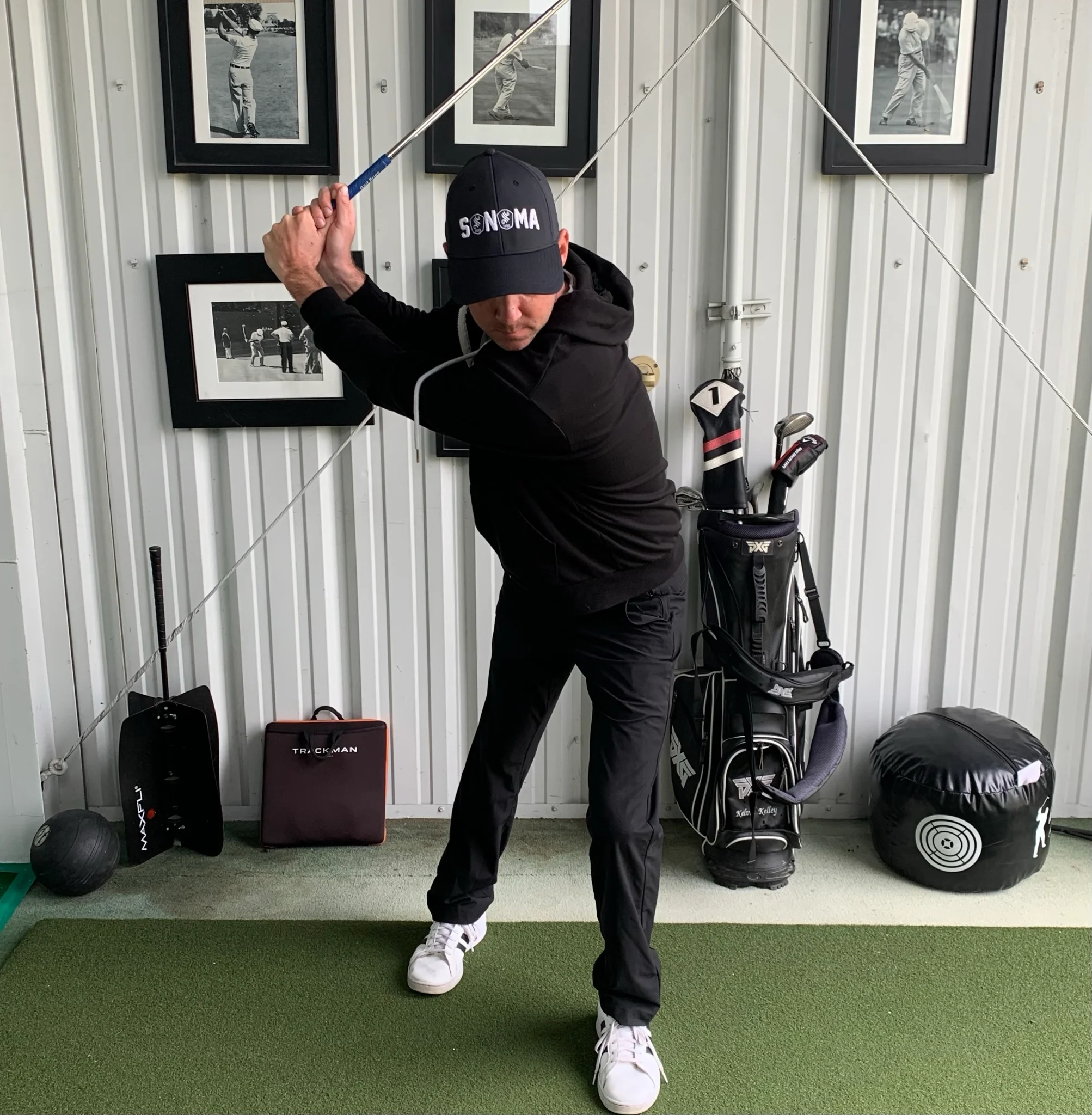 2. Trail foot back
A great drill to get the feeling of direction of turn is to simply hit balls with your trail foot back.
After you address the ball with a solid set-up, place your trail foot toe parallel to your lead heel. Make sure your trail toe is slightly open as well.
From here simply swing your arms to the top and hit the ball. This will give you the feeling of your lead side moving out and your trailside moving back. This drill will eliminate sliding off the ball and will ensure you are covering the ball with your body at impact.
This makes your turn more centered, leading to a more consistent strike.
3. Lateral hitting
The swing can be difficult for players because our head is down looking at the ball and we are positioned to the side of the golf ball, yet trying to hit the ball forward. This is why most players bodies will often move inefficiently. A simple change in awareness can clean this up. If the swing is practiced horizontally, with an awareness towards the target, the sequence of the swing would change. More importantly, the direction the body moves would change.
To practice this drill, first take your golf position setting up to an imaginary ball. While keeping the bend from your hips, simply lift up your arms in front of you into a horizontal position. Make sure your arms are slightly bent and soft and you are not lifting up from the hips. Place a bag on a stool and simply swing your arms around your body and back into the bag. If you do not have a bag you can do this into the air.
Golf Magazine
Subscribe To The Magazine
Subscribe