This incredibly difficult at-home drill will fix your chunks and tops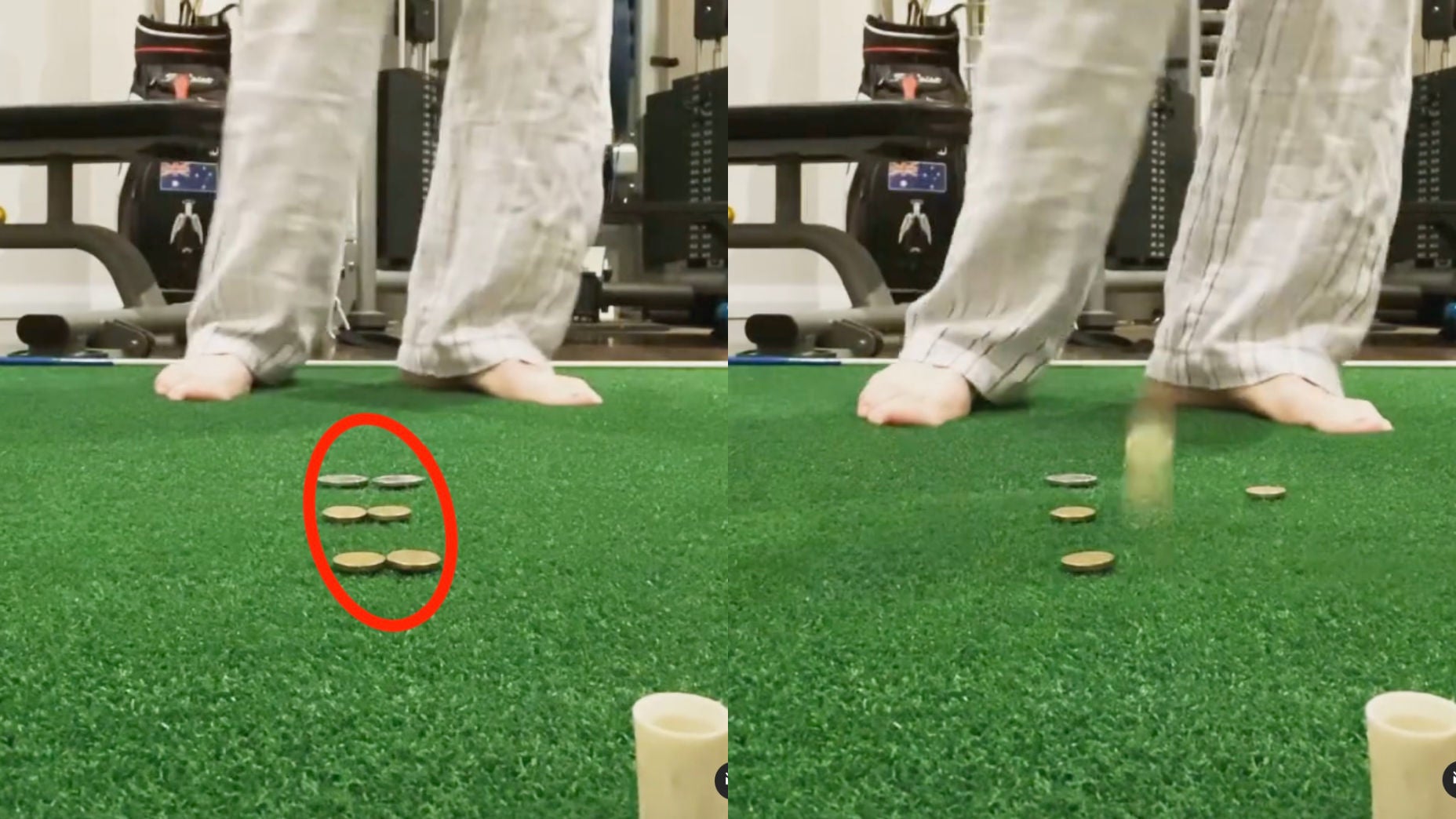 @BrettRumford
If the headline on this article caught your eye, so much that you decided to click on the post, you're probably someone who's up for a challenge. I respect that, and also have some good news for you: This drill is really difficult. (You should probably take my word for it, because I write about golf drills a lot.)
This one comes to us via Australian professional golfer Brett Rumford, who you can follow on Instagram right here. Do it correctly, and enough, and it will help fix your pesky chunks and tops.
Here's how Brett does it. First, you put two coins next to each other, one before the other. In this case, Brett's done three batches of two; six coins total.
Then place your club (a wedge or short iron, ideally) on the back coin.
Now comes the fun part: Your goal is to hit the front coin without moving the back coin.
Spoiler alert: Unless you're really good at golf, like Brett, you probably won't be able to do it. But keep trying and you will eventually. If you get to the point where you're hitting that front coin consistently, you'll have grooved a pretty impressive level of low-point control in your golf swing. That can help all sorts of things in your swing. If you hit chunked shots, it's because the low point of your swing is too far behind the ball. Tops or thins? That's because the low point of your golf swing is too far forward.
If you're hitting the ground in the same spot every time, you'll avoid some of those ugly contact errors and probably shave some shots off your score in the process.
But be warned, it's difficult! Watch Brett's full video below: