10 fascinating revelations from Ping's hi-tech golf swing program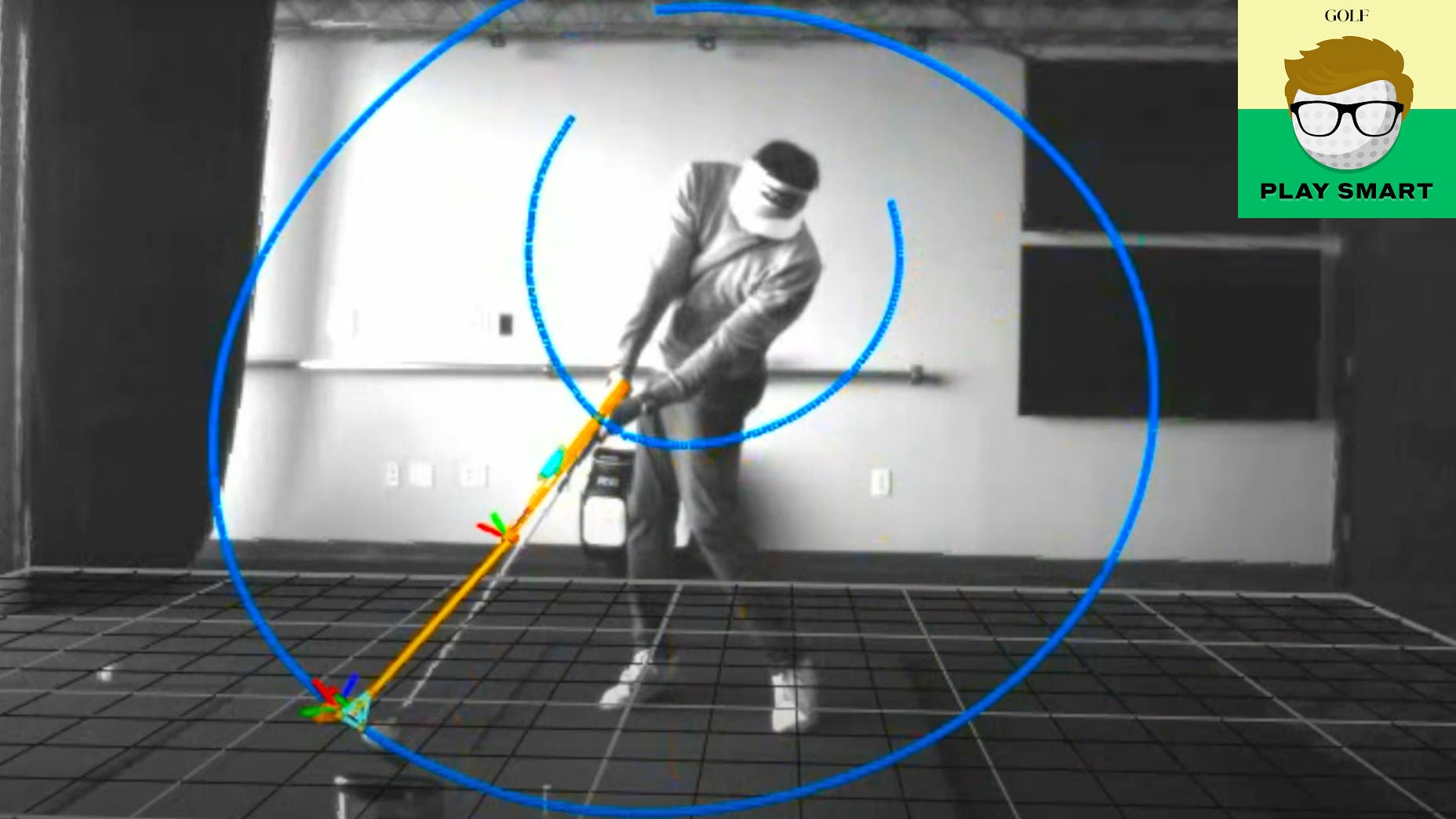 Ping
Welcome to Play Smart, a game-improvement column that drops every Monday, Wednesday and Friday from Game Improvement Editor Luke Kerr-Dineen (who you can follow on Twitter right here).
If you're a player lucky enough to get fit at Ping's HQ, there's a good chance you'll end up on its ENSO system. The program measures a variety of different advanced metrics in players' golf swings that Ping uses to dial-in the specs of their tour pros, and vary the design of their clubs.
Dr. Paul Wood, Ping's VP of engineering, gave us a look at some of the most interesting findings of male professional golfers and talked us through the results. The numbers you're about to see are all from Ping-sponsored players, with each swinging a standardized club.
Fastest clubhead speed
Drew Cooper: 140.2 mph
Wilco Nienaber: 132.2 mph
No surprise seeing super-bomber Wilco Nienaber atop the ranks, but who is Drew Cooper? He's an amateur long drive golfer and founder of Next Gear Golf with an alarmingly silky swing considering how much speed he's got with it.
Fastest maximum hand speed
Cam Champ: 28.85 mph
Wilco Nienaber: 28.62 mph
How fast you move your hands during your downswing directly correlates with how fast you swing the clubhead and, therefore, how far you hit the ball. In reality, the idea of gripping the club like a little bird isn't what's actually happening when you swing.
Largest decrease in hand speed from max to impact
Wilco Nienaber: 10.19 mph
Cam Champ: 9.27 mph
It's interesting — though not a coincidence — that two of the longest players ever to hit a ball in ENSO also have the biggest decrease in their handspeed coming into impact. This is because, as Dr. Wood says, they're transferring all the energy they've created with their body, into their golf club.
"You're releasing the club, effectively," he says. "The player starts pulling up on the club with their hands, and that's helping the club whip around them."
Longest hand path length
Sahith Theegala: 74.4 inches
Wilco Nienaber: 70.9 inches
This was measured on the downswing, and as I wrote about earlier this week: The longer the hand path, the more power potential your golf swing has.
"The longer the arc of the swing, the more time you have to apply speed to the golf club," says Wood. "That nice, long travel is a big part of where Sahith gets his speed."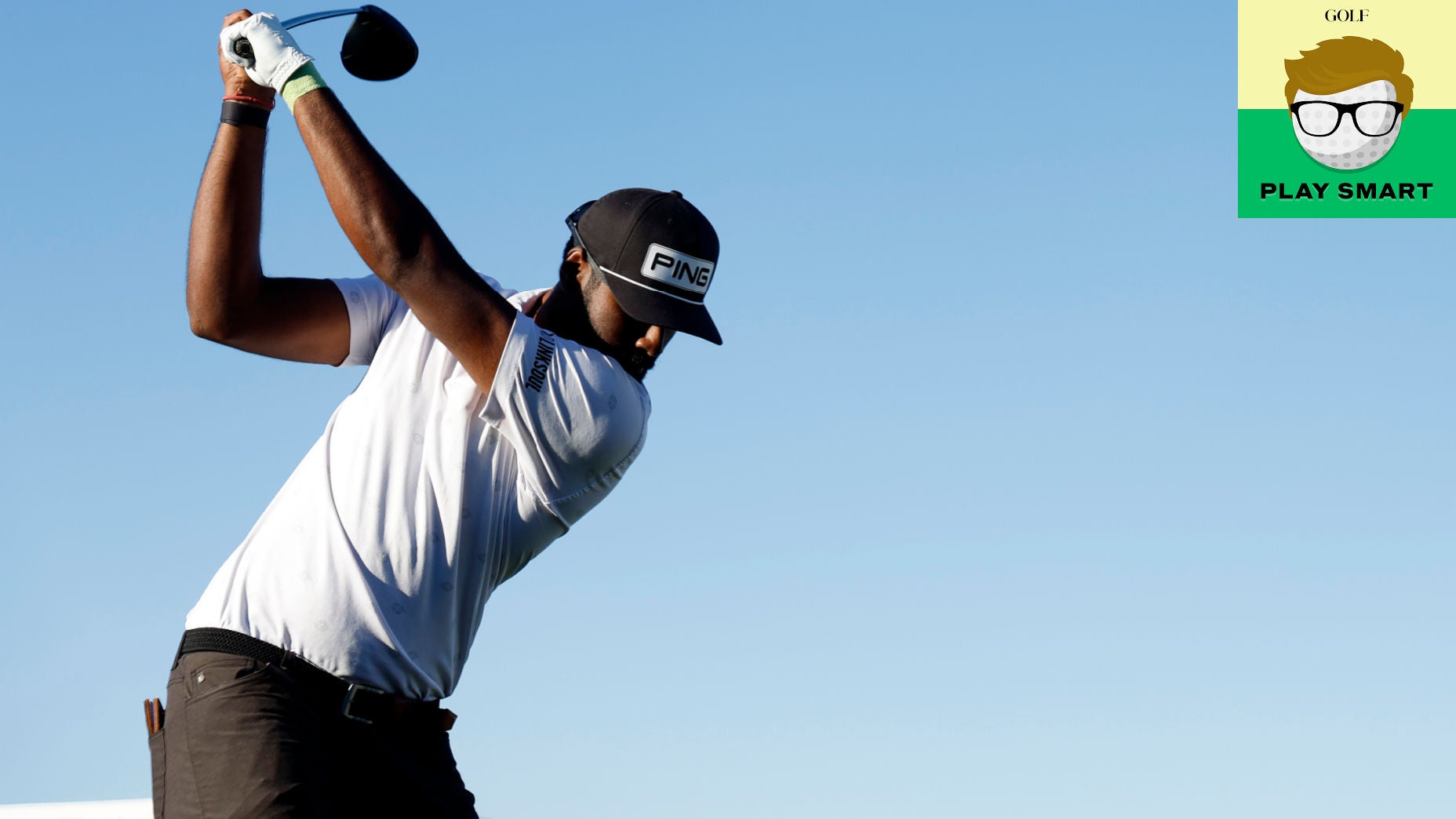 Shortest hand path length
Taylor Moore: 57.5 inches
On the other end of the hand path spectrum is 5-foot-9 PGA Tour rookie Taylor Moore. That's about the same length as the average single-digit handicaps who have been measured in ENSO. The difference is that Moore's athleticism means he can get more out of his relatively smaller arc.
Largest hand path length variation in a single session
Bubba Watson: 65 inches to 68.6 inches
What's the longest somebody can make their swing, and then the shortest somebody can make their swing? That prize went to Bubba Watson, ever the shotmaker, who achieved the feat while alternating between his hook and slice swings.
Highest average closure rate
Closure rate measures how fast the clubface is moving from open to closed through impact. It's an interesting area of research that there's lots we still don't know about. What we do know has found no correlation between closure rates and accuracy, as Wood explains.
"The hypothesis has always been that in theory, in should give you more room for error," he says. "On a robot it does, but there's something about a human that makes it more noisy."
Lowest average closure rate
Yoshinobu Tsukada 2207.18 deg/s
Taylor Moore 2249.95 deg/s
Viktor Hovland 2459.5 deg/s
Low closure rate players are the players whose swings we associate with a more shut clubface on the downswing, and hold-off finish. Viktor Hovland and Dustin Johnson, who both have low closure rates, are prime examples.
Largest maximum shaft deflection
Wilco Nienaber: 6.5 inches
Deflection is how much the shaft bends during the swing. Players weren't measured with their gamer drivers (they used a Ping Tour 65 X tipped 1"), which means that Wilco's shaft deflected more than half a foot during his swing. It's why finding a good clubfitter who can fit you into the right shaft flex is so important. Otherwise, a shaft that's deflecting too much will send your misses off the planet.
"The clubface has got to travel more to get back to square," Wood says, describing what happens when the shaft deflects during the swing. "It can be consistent, but based on their swing for some golfers it will send the ball way to the right….others will hit it more left."

Lowest maximum shaft deflection:
Harris English 2.02 inches
And interestingly, swing speed doesn't always correlate to shaft stiffness. "It will get you in the ball park," Wood explains, but the best shaft flex for you depends on how, rather than how fast you swing the club. He points to Harris English, as an example.
"It's not that he's not swinging fast — he can swing it 120 mph — when he pulls [the club] he's not pulling down as much, he's pulling more along," he says. "He could probably swing a stiff shaft [rather than an extra stiff] if he wanted to."