Tiger Woods made 1 sneaky club tweak that you likely missed
Getty Images
Tiger Woods rarely (if ever) goes out of his way to point out changes to his equipment setup. Some changes are a little bit easier to notice — like changing drivers or irons — while others fly completely under the radar until they're eventually unearthed. Woods' gear setup is a real-life version of "Where's Waldo." You never know when you're going to find a fresh tweak.
The latest adjustment is a perfect example. With three months in between starts — if you can call last weekend's Match II win over Phil Mickelson and Tom Brady a "start" — Woods took the downtime to get his famed Scotty Cameron Newport 2 GSS putter checked out by Cameron before the Match II.
Due to the sheer number of putts Woods hits on a regular basis, he wanted the loft and lie checked to confirm nothing had changed. With the putter already in Cameron's shop, Woods also had the iconic "cherry bomb" in the cavity refilled with red paint.
For those unfamiliar with the red dot, it's part of what makes Tiger's putter "The Scotty." Located in the cavity and heel of the putter, the dot was popularized by Woods, who started using a Newport 2 GSS in 1999 at the then-GTE Byron Nelson Classic.
As the story goes, prior to shipping the putter for Woods to test, Cameron noticed the head weight was too heavy by two swing-weight points, which led him to mill a dot in the back cavity and another in the heel of the face to get the preferred weight. Red paint was then applied to give it a striking look. The cherry bomb is not only found on Woods' putter but countless retail products from Cameron.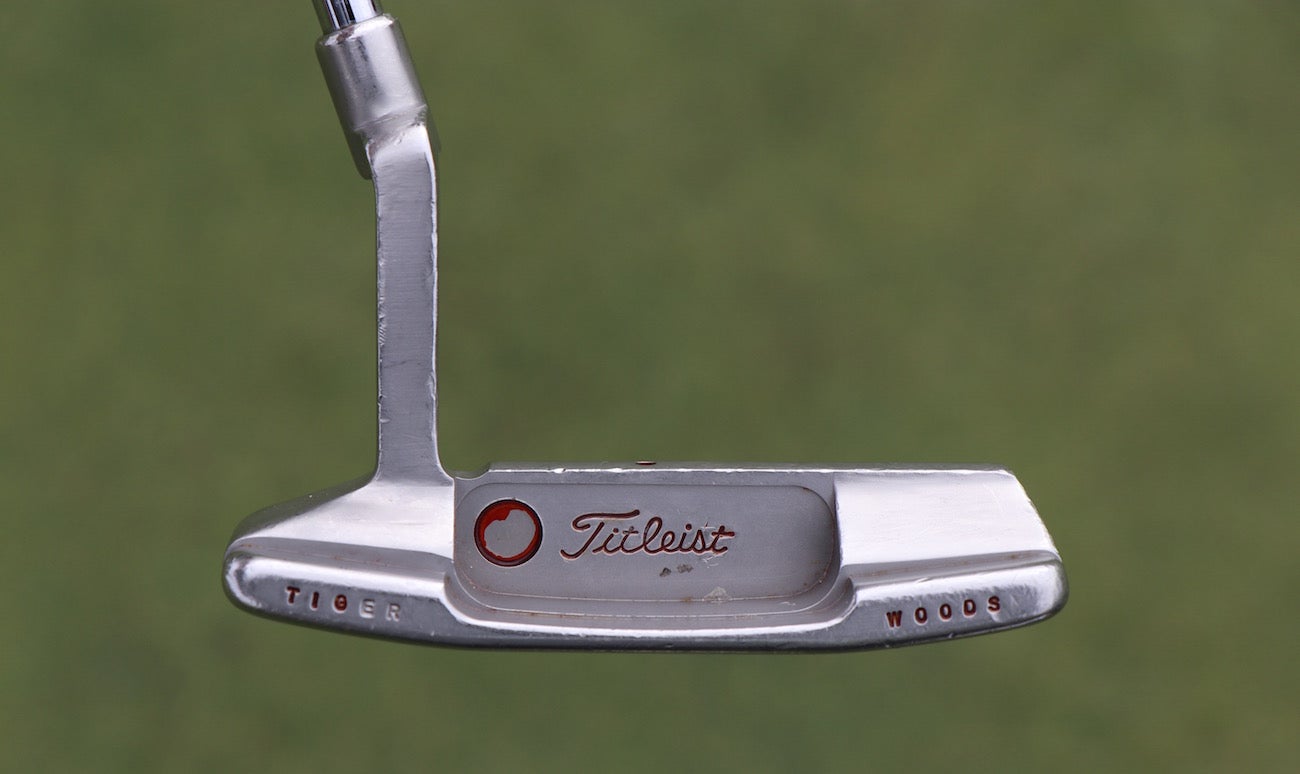 Woods' red dot had been missing from the cavity since the 2019 Open Championship when he concealed it behind multiple strips of lead tape to handle the slow greens at Royal Portrush. When Woods went to remove the tape after the event, it took the red paint with it, leaving the 15-time major winner with a putter that no longer featured its signature calling card.
Woods is still Superman with or without the cape, but the return of the cherry bomb to his famed putter was a welcomed sight at Medalist. Does it provide any performance benefit? Of course not. Then again, we're talking about arguably the most important club in the history of professional golf. Any alteration (even a minor one) is big news in the gear world.