Gear Questions You're Afraid to Ask: Is it legal to align my putter grip any way I want?
Jonathan Wall/GOLF

Welcome to Gear Questions You're Afraid to Ask, a GOLF.com series produced in partnership with Cleveland/Srixon Golf. We explore if you're allowed to have an angled putter grip and whether or not it can help you in this week's column.
A few weeks ago, our own instruction editor Luke Kerr-Dineen took notice of Jim Furyk's unique putter grip alignment, which had it oriented with the flat side of the putter grip at about a 45-degree angle towards the target.
Nobody seemed to meddle and ask some more questions, such as whether it's legal to even do that or if it's something you should consider doing. So, we're happy to settle both questions right here.
Here's the first answer: Of course it is legal to do, and the future Hall of Famer Jim Furyk definitely knows that. Regarding putter grips, the Rules of Golf state that a putter grip may have a non-circular shape so long as it's relatively the same from top to bottom. This means putter grips can have a flat side (which most do) that helps players align their hands consistently and lessens the twisting of the putterhead through the stroke. What the Rules don't state is how a pistol grip ought to be oriented on the shaft, meaning you can have the flat side up, below, to one side, at an angle—it's up to you, so long as you don't twist the grip and again, the flat side is constant the full length of the grip.
All of our market picks are independently selected and curated by the editorial team. If you buy a linked product, GOLF.COM may earn a fee. Pricing may vary.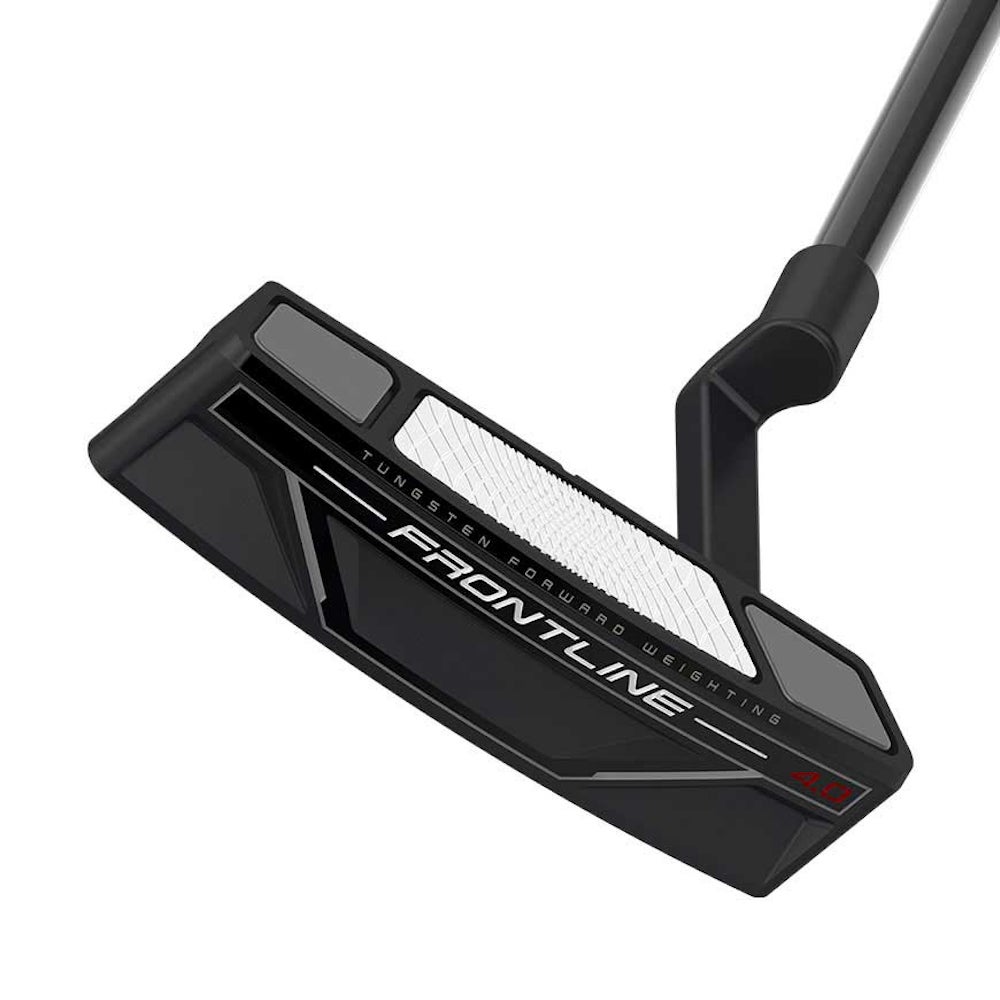 Cleveland Frontline Putters
The only difficult part about Frontline? Choosing the right one! But now you can demo Frontline before you buy to ensure you pick the perfect model for your game.
BUY NOW
And before we get into why it might be worth trying on your putter, let's be clear about one more thing—putter grips are unique in their non-circular shape conformity. All other grips (woods and irons) must employ circular diameters, meaning you can't legally install a paddle or pistol putter grip on your driver.
Orientating the putter grip with the flat side facing the target isn't new to the armlock putting crowd, and some grips are actually flat on the sides with square profiles. We poked around some people in the know, and coincidentally, stumbled on one of our own Top 100 Instructors who also has his putter grip at a 45-degree angle—almost exactly like Furyk.
"For me, having the flat side of the grip towards the left helps lessen my tendency to pull my putts," said Martin Chuck, PGA. "When I establish my putter grip, my lead hand automatically falls into a weak position and it has virtually no more room for added rotation. This helps limit my wrist movement to prevent me from pulling my putts and roll the ball easily on my intended line. It felt strange at first, but now I love it."
If you want to try an angled approach, ala Furyk and Chuck, align the putter grip with enough angle so it feels considerably different than it did with the flat side facing perpendicular to the putterface. If you align it any less than that, it's likely to cause more harm than good. Furthermore, if you try it and it feels too weird, maybe consider trying a grip that is either thinner (for more wrist action) or thicker (for less) and see how that feels. Also, look and see if you can find a putterhead that matches your natural stroke. We tested several great models recently, and the Frontline Series from Cleveland Golf is a good place to start, with each model carefully crafted for a particular stroke type, whether it be a slight or strong arc or even one that moves straight back and through.
Want to overhaul your own bag for 2022? Visit the expert fitters at our sister company, True Spec Golf. For more on the latest gear news and information, make sure to check out our recent Fully Equipped podcast in the Spotify link below.