What kind of wedges will players use at the US Open? | Gear Questions You're Afraid to Ask
Jonathan Wall/GOLF
Welcome to Gear Questions You're Afraid to Ask, a GOLF.com series produced in partnership with Cleveland/Srixon Golf. This week we cover what wedge specs we think players will want to employ at the US Open.
Do you think players will bring different wedges to the U.S. Open? – Charlie S., Pennsylvania.
That's a great question, Charlie, and some of us (including myself) are native to SoCal and have played a few rounds at Los Angeles Country Club (LACC) and other golf courses around LA's westside. While Riviera, a mere 6 miles away (which could easily take an hour to get to), is known for its grabby Kikuyu lawn, LACC's Bermuda fairways are tightly mown like a green version of nearby Hollywood's red carpet. But, it's not all glitz and glamour at LACC. The course features rugged bunkering in both the fairways and along the greens, which will surely have players opting for a specific type of wedge to help them get the ball up and down as often as possible.
What does the ideal wedge configuration look like at this year's US Open? Here's our best guess:
It should have some bounce to work with
Based on our firsthand experience at LACC, we know that the fairways will be cut extremely low, resulting in plenty of tight lies with little room for error. However, players will encounter long grasses and rugged terrain outside the fairways, particularly around the bunkers. Therefore, we suspect players will want to use a wedge with a low-to-mid bounce angle.
This will ensure they can strike the ball cleanly from the fairway and navigate the natural rough and waste areas. For this course, we recommend an 8-degree bounce angle using a 56-degree wedge and no less than 6 degrees of bounce for the lob wedge. (Note: Low bounce is consider to be 6 degrees and lower, and high bounce refers to 12 degrees.)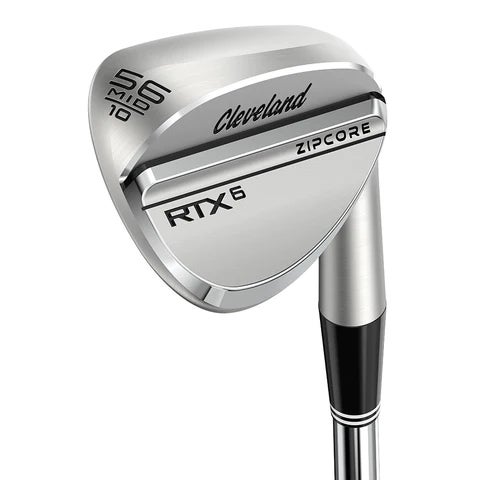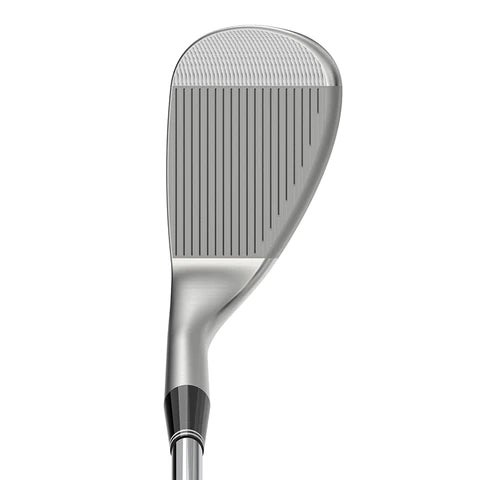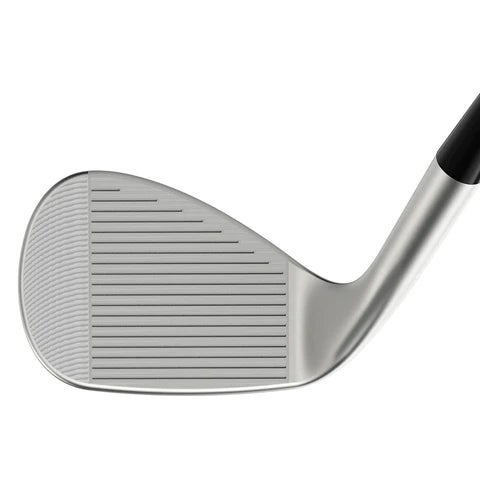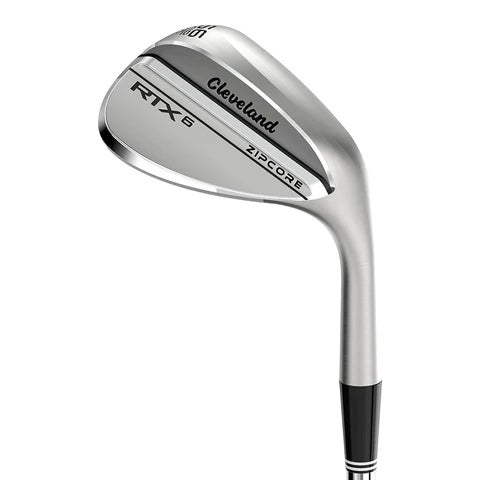 Cleveland RTX 6 ZipCore
$169.99
New RTX 6 ZipCore Wedges are designed to unlock maximum spin performance across the golf course, regardless of lie. Yep, that includes the fairway, rough, sand, and even in wet conditions.
The leading edge should be sharp
The curvature (radii) of the leading edge is often an overlooked feature on a wedge. While most wedges have a subtle curve, a sharper leading edge can be beneficial for tight fairways and for gouging out of thick rough. However, a sharper leading edge also increases the risk of hitting the ball fat, although this is usually not a problem for Tour players (but can be a concern for average golfers.)
It should have plenty of loft (58 degrees and above)
Most players will carry at least two wedges, with some carrying upwards of four or five. Regardless of the number, a high-lofted lob wedge will be essential for hitting high shots that bite on LACC's tricky green complexes. While opening a lower-lofted wedge can work sometimes, doing that adds considerable bounce, making it more difficult to slide the wedge under the ball from a tight lie.
It might have a stiffer flex
Tour players understand that increasing spin involves increasing one's spin loft. The greater the difference in attack angle and loft, the more the ball will spin. While playing with a softer shaft can help increase spin (as can a fresh set of grooves, which we'll discuss below), it also comes with the risk of hitting the ball too high, spinning it excessively, or sacrificing trajectory control. We believe that players at LACC will prioritize control above all else, and a stiffer shaft will help them better dial in their distances for precise shotmaking.
Some players like their wedges a little flat
With irons, most players tend to hit the ball with the same swing speed every time. There are exceptions of course, but generally, players have one, maybe two gears for how fast they swing their irons. But with wedges, there's a near infinite range for how fast or slow they need to swing to hit their shots to precise distances.
For some players, hitting less than full speed means it becomes easy to smother the ball and hit a hook. To prevent this, some players look to wedges with a slightly flatter lie angle to prevent any inclination to come over the top and miss it left on shots hit less than full speed.
It should be brand new
Using an old wedge on a golf course (and especially in a golf tournament like this one) doesn't make sense to us. Players will want the sharpest and most consistent grooves possible to control the ball to the best of their ability. Therefore, using a fresh, new wedge is the best way to ensure optimal performance.
These are merely our best guesses regarding what we think the players at this year's U.S. Open will prefer in their wedges. However, wedge selection is a highly personal choice, and a specific wedge setup may produce completely different results in the hands of different players.
This is why we recommend getting fitted for your wedges just as you would for any other club in your bag, and a great place to start is with Cleveland Golf's online Wedge Selector. There, you'll find model comparisons, explanations of bounce and grind, custom options, and a quiz that assesses your strengths and needs when it comes time to find the perfect wedge. Don't miss it.
Want to overhaul your bag for 2023? Find a fitting location near you at True Spec Golf.