The hilarious golf ball prank that Phil Mickelson and Charles Barkley played on Shaquille O'Neal
TNT
Phil Mickelson and Charles Barkley, who are paired together for The Match: Champions for Change, are no strangers to trash talk and head games. Instead of pranking their on-course opponents Steph Curry and Peyton Manning, though, the Barkley-Mickelson duo instead focused their attention on Shaquille O'Neal.
During Friday's coverage of The Match 3 at Stone Canyon Golf Club in Oro Valley, Ariz., Barkley's Inside the NBA co-hosts Ernie Johnson, Kenny Smith and Shaquille O'Neal joined the live telecast. In case you don't watch Inside the NBA, the professional basketball analysts love some good-natured teasing, and Barkley's golf game is an easy target.
Tired of the group teasing his teammate, Mickelson presented Barkley with a dozen custom Callaway Chrome Soft golf balls with Shaq's face on them for Barkley to use during The Match. The timing was perfect since Shaq and the rest of the Inside the NBA squad were on a video feed, so the camera captured Shaq's priceless reaction.
"This is the ugliest ball in the world here," Barkley hilariously said of the Shaq-ified golf balls.
Of course, Barkley was referring to Shaq's face as ugly, not the golf ball design itself. Callaway's new Chrome Soft golf balls combine a soft inner mantle with a firm outer mantle to create more ball speed, and they have thin covers to help create more spin around the greens; Mickelson himself uses a slightly lower spinning version of the golf ball called the Chrome Soft X.
All of our market picks are independently selected and curated by the editorial team. If you buy a linked product, GOLF.COM may earn a fee. Pricing may vary.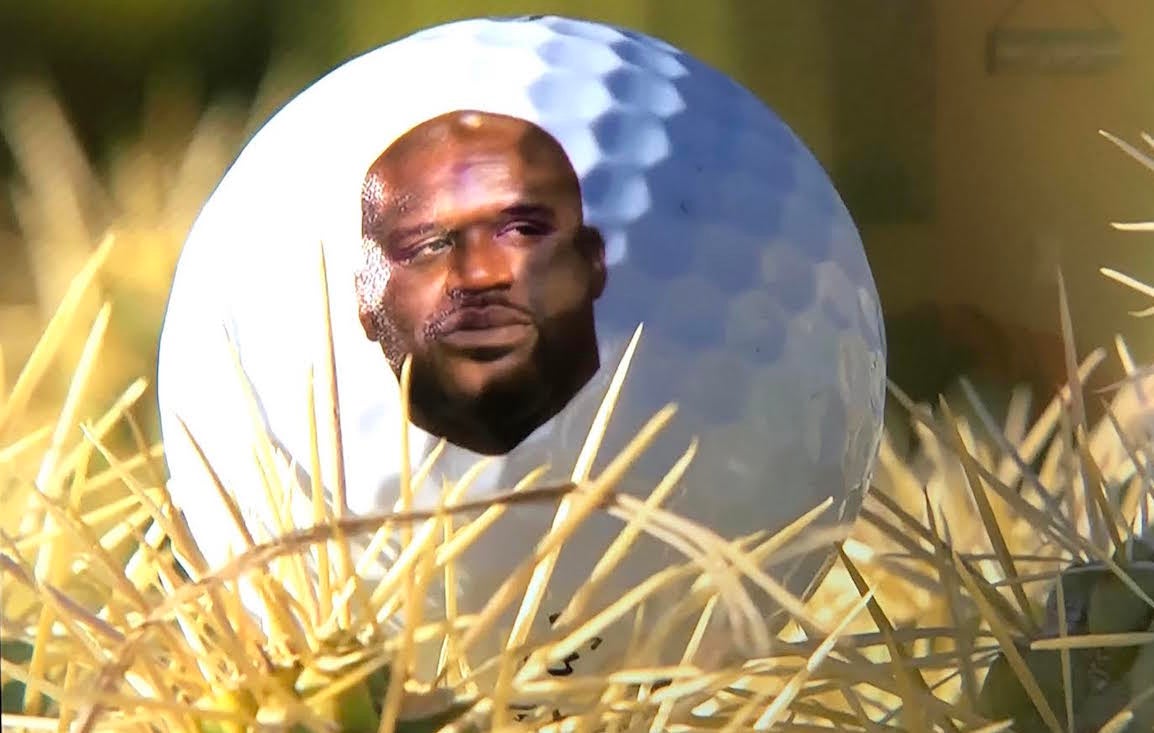 Not one to back down, Shaq later got Barkley back with a zinger of his own: "Chuck, if you can't read words, how are you going to read greens?"
Ouch.
All of the trash talking and pranks seemed to help Barkley and Mickelson, though, at least on the front nine. Through 9 holes, pranksters Barkley and Mickelson have found themselves 3 up against Curry and Manning in the modified alternate shot format.
For more on the latest gear news, check out our latest Fully Equipped podcast in the Spotify embed below!