Spotted on Tour: The ball Sam Burns used to secure his first PGA Tour victory
Getty Images
Welcome to Spotted on Tour, where we'll highlight buzzy apparel, gear, gadgets and more that caught our eye over the weekend. Better yet, we'll help you get your hands on your own.
Sam Burns knocked off a historic first at the Valspar Championship at Innisbrook this weekend. The 24-year-old pro won his first-ever PGA Tour event in impressive fashion — outlasting Keegan Bradley and Max Homa en route to a three-shot victory.
Perhaps the most impressive thing to say about Burns' victory is that it did not look like his first. He battled all afternoon long, never wavering even as Bradley and Homa pushed (and later teetered) down the stretch. And perhaps the reason for that is because, while this might have been Sam Burns' first victory, it was not his first moment in the Sunday spotlight.
Including this victory, the Shreveport, La. native has five top-10 finishes in the 2021 season alone — and 11 in his career to date. With that history in mind, Burns' Sunday at the Valspar was more about sticking to what's worked than trying to find a new gear.
"I don't necessarily think [the experience] makes it harder," he said. "I think it makes it, you have a better understanding of what it takes and I think having those past chances that I wasn't able to convert I think it got me ready for this moment. Going into the back nine Travis and I just really wanted to stick to our game plan, stick to the process of just being really engaged on each shot and we were able to do that."
For Burns, the game plan involved finding neither a new gear, nor new gear in general. The LSU grad is entering his second consecutive season using Callaway's Chrome Soft X 2020 golf ball, which has earned high marks from fellow pros (and fellow Callaway staffers) Xander Schauffele and Jon Rahm.
The Chrome Soft X is built for high swing speeds and low spin rates — in other words, it's optimized for high-level players. According to Callaway, the story of the Chrome Soft X begins in the core, where a larger inner core and outer-core infused with graphene help to provide higher launch conditions and lower spin.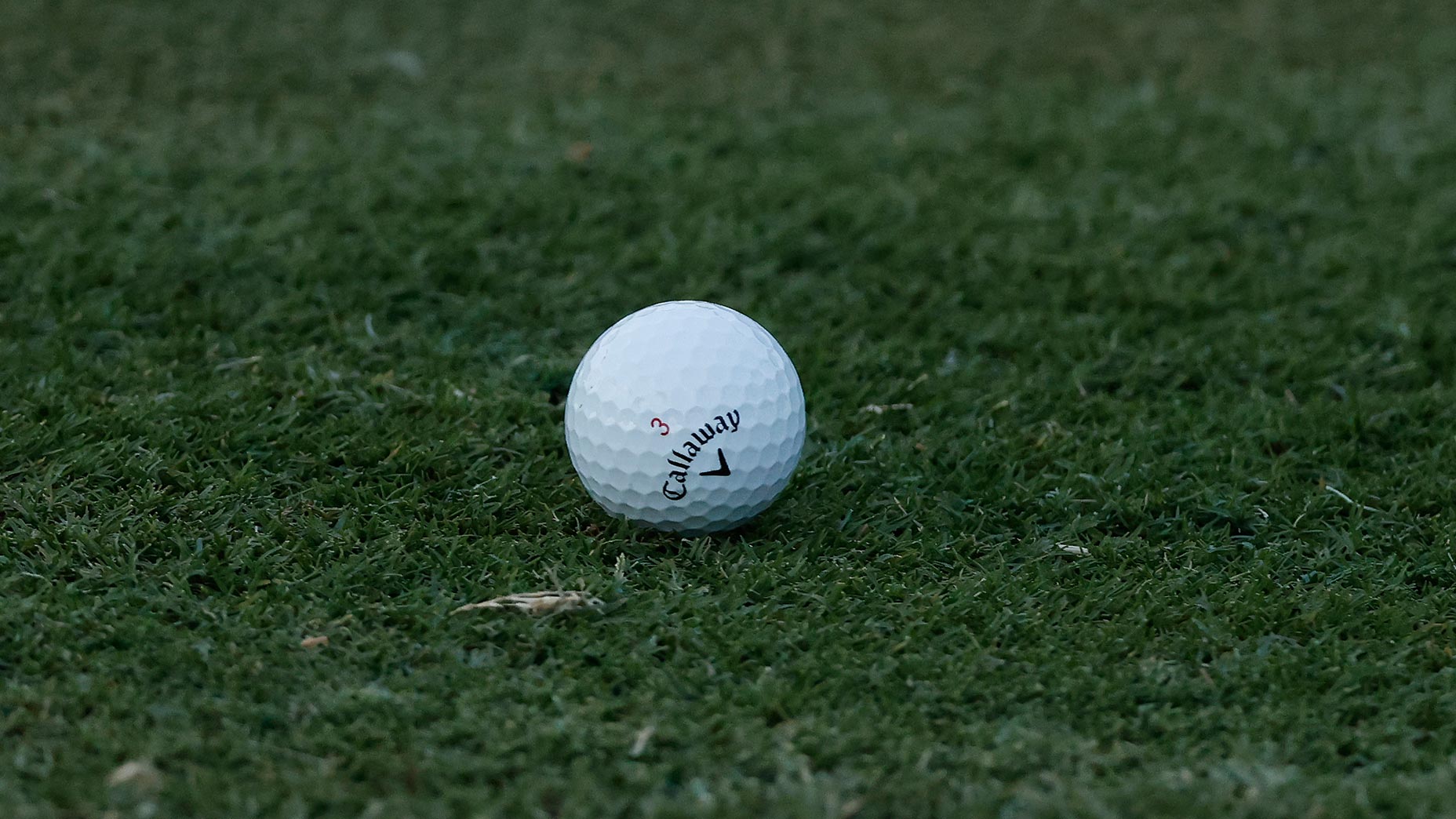 Callaway touts consistency as one of the calling cards of its golf balls, utilizing a proprietary X-Ray technology throughout the production process to ensure each core maintains rigorous standards for "concentricity," or the measure of the centeredness of the components within. Concentricity measurements help Callaway ensure each of its golf balls performs the same — be it at your local nine-holer or contending down the stretch at a PGA Tour event.
With the Chrome Soft X at his feet, Burns carved the path to his first-ever PGA Tour victory — a first that didn't feel like much of a first.
"I think I always felt that you had to play perfect golf to win," Burns said. "I always felt that you had to play your absolute best on a Sunday to win. And after those experiences I realized that it's not the case. I was trying to do too much. So today I think when I say, talking about sticking to our process and sticking to our game plan we knew that coming into today the golf course was going to play difficult."
All of our market picks are independently selected and curated by the editorial team. If you buy a linked product, GOLF.COM may earn a fee. Pricing may vary.
Callaway Chrome Soft X 20
$47.99
The new Callaway Chrome Soft X golf balls are ideal for those seeking soft feel, high forgiveness, and workable flight. The Chrome Soft X integrates Tour-proven performance with an unparalleled feel and exceptional mis-hit forgiveness. Callaway's new Graphene Dual SoftFast Core promotes high-launch and low spin off the tee for long distance while the thin ultra-soft Tour Urethane Cover has a  fantastic touch and generates shot-controlling, stroke-saving spin on pitches and chips. The premium dual-core construction offers more distance off of your longer clubs, and more control off of mid-irons, short-irons and wedges.
Buy Now
View Product
Need new clubs for 2021? Get fit by the experts at our affiliate company, True Spec Golf.