Costco is updating one of its most popular clubs just in time for golf season
USGA conforming list
Although they don't exclusively sell golf equipment, Costco and its Kirkland Signature brand is still one of the biggest and most recognizable brands in golf. They have had great success with their golf ball, golf gloves and putter, and have even teased releasing a Kirkland Signature hollow-body iron set.
With the first generation Kirkland wedge set coming up on three years in the market, it should be no surprise that the product team at Costco would be looking to upgrade the wedges based on consumer buying habits.
The USGA website clearly labels these wedges as "(Version 2)", and based on the full list of submissions, the new wedges will also come in a three-piece set featuring lofts of 52, 56, and 60 degrees.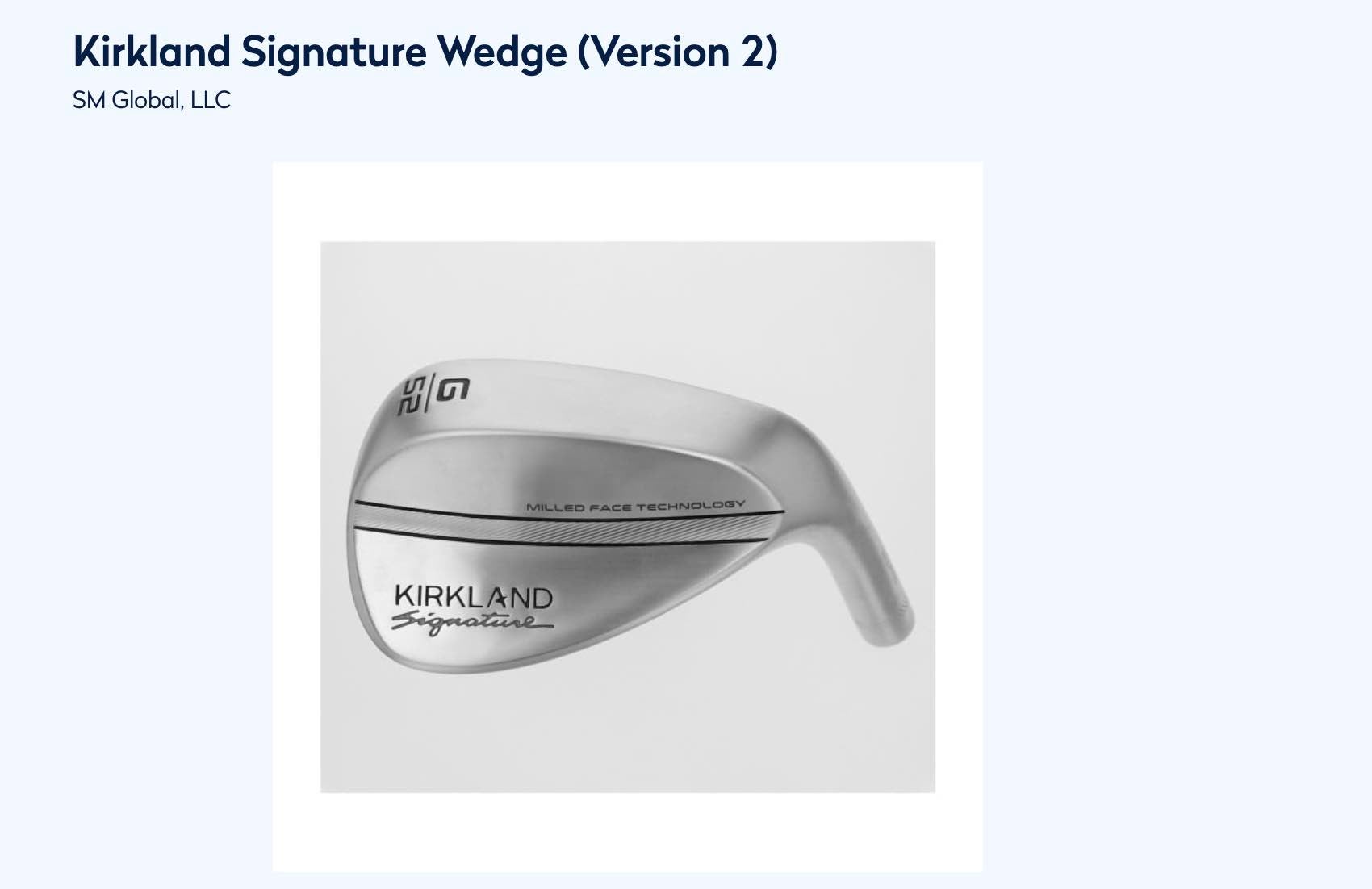 From the image and description, the wedges will continue to feature milled faces to maximize spin, and it also looks like they have modernized the sole grind.
Digging a bit deeper
Based on the USGA conforming list, the new Kirkland wedges are produced by SM Global LLC, which is a logistics company based out of Korea. From SM Global's website:
Started in California in 1989, SM Global aims to provide the best service at the best price in the global consumer goods distribution market. SM Global has professional experience and global network in manufacturing, distribution and logistics for 30 years in the global consumer goods market. Based on this, we provide planning, sourcing, distribution, packaging, and logistics services for various consumer goods.
SM Global appears to be a large partner of Costco and also helps with their other golf products including the popular 3-piece golf ball, gloves and current wedge set.
When looking a little bit deeper online, one of SM Global's biggest product suppliers is QINGDAO SM PARKER GOLF CO., LTD, which is the manufacturer of the Kirkland golf balls, and based on their export records, they also make golf balls for the DTC brand Cut.
When you put all of this together, it shows that Costco has built a solid relationship with SM Global, and in turn SM Parker to manage logistics and help produce a number of their golf products. This further investment into golf equipment and the desire to upgrade products like wedges only means good things for consumers looking to get the most bang for their buck when it comes to gear.
No word on a release date or price yet, but with the golf season kicking off I would expect to see these wedges in Costco warehouses soon.