How short to mow your lawn if you want U.S. Open-style conditions
Getty Images
As a golf nerd-lawn nerd crossover, there are few things I look forward to more during major weeks than on Monday, when the Golf Course Superintendents Association of America releases its tournament fact sheet sharing, among other things, the different types and lengths of grasses being used at the host course.
So, what do we have in store for this week?
The 2021 U.S. Open will be played at Torrey Pines' South Course. At 7,765 yards, the course is only about 100 yards shorter than Kiawah Island, which doubled as the longest course in major championship history. But unlike Kiawah, which had been converted almost exclusively to paspalum grass throughout, Torrey has a mix of different grasses from tee-to-green. Let's break it down real quick…
Tees: Bermuda grass, .3″
First up we've got the tees, which are predominantly bermuda grass, a common warm-weather grass that you'll find on most southern lawns. Golfer-and-lawncare king Marc Leishman has it in his lawn and says it likes to be kept "short." This week, the USGA is keeping it at 1/3rd of an inch.
If you have a bermuda grass lawn and are willing to invest about $1,000 on a nice reel mower, you could get it similarly short. But if you go that route be prepared to put in the time: You can only cut grass a third of its length at a time, so to get your lawn to a U.S. Open-fairways level you'll need to cut it every day, King Leishman says.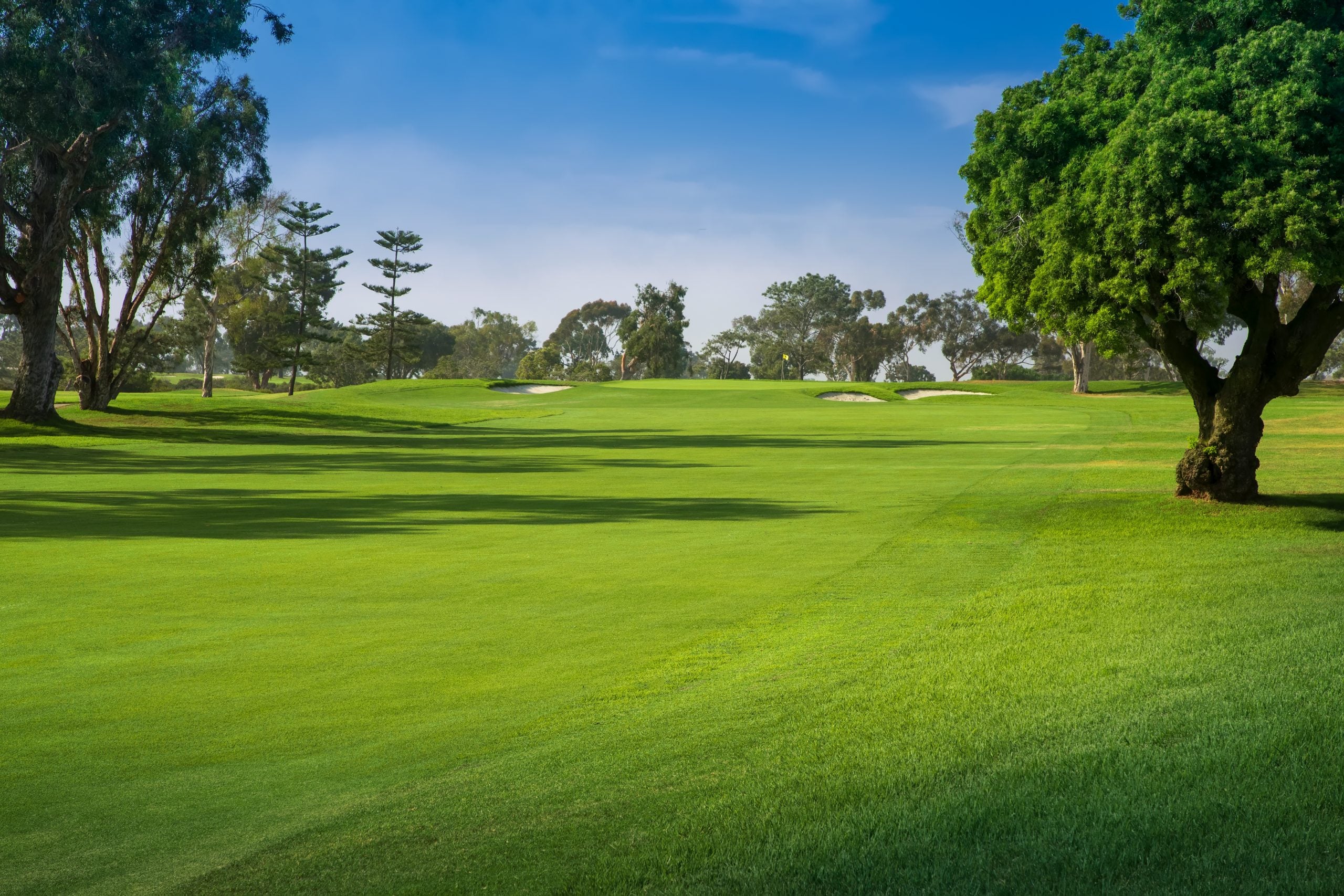 Fairways: Kikuyu grass, .35″
Mark Zeigler over at the San Diego Union-Tribue has a great story about the grass which I highly recommend you read, but in short: kikuyu is a spongy, almost astroturf-type grass native to Africa and found most notably in the U.S. at Riviera.
The fairways are a fraction of an inch longer than the tee-boxes, but rather than the length, it's the texture that is kikuyu's most interesting element: It grows dense and lush, which makes for brutal rough when kept long and tricky textures when kept short. The ball sits up high, and with so much grass underneath, it's easy for golfers to chunk the ball.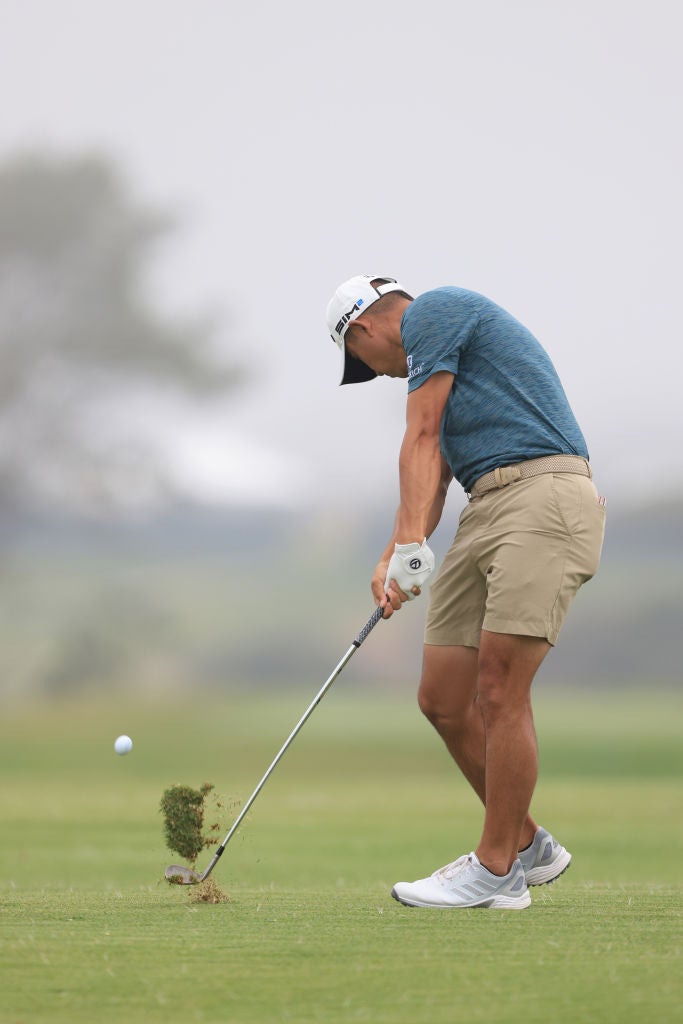 Rough: Kikuyu grass overseeded with ryegrass, 3-5″
Kikuya goes dormant in the winter, so it doesn't play much of a role when the Farmers Insurance Open comes to town in January. To get the course in shape for that tournament, the course is overseeded with ryegrass: A quickly-germinating cold-weather grass that you'll be able to find on many lawns in the northeast and midwest.
The ryegrass is still present in the rough this week, but with the kikuyu waking up, the greens crew trimmed the rough short after the Farmers and killed-off some heavy ryegrass areas so the kikuyu could play a bigger role, and make the rough its juiciest best ahead of the U.S. Open.
As for your lawn? For cold-weather lawns, 3-inches in length sounds about right. But while your lawn may be technically a similar length to the U.S. Open's rough, it almost certainly won't be as thick. But that's ok; if people ask, don't tell them that second part.
Greens: Poa annua, .1″
And finally, the greens. Like most west coast greens, they're poa annua. Considered a weed in most lawns, it's a unique grass that tends to sprout at the end of the day, which can create bumpy conditions on the greens later in rounds.
Golf Magazine
Subscribe To The Magazine
Subscribe