We found the perfect golf trip for American history buffs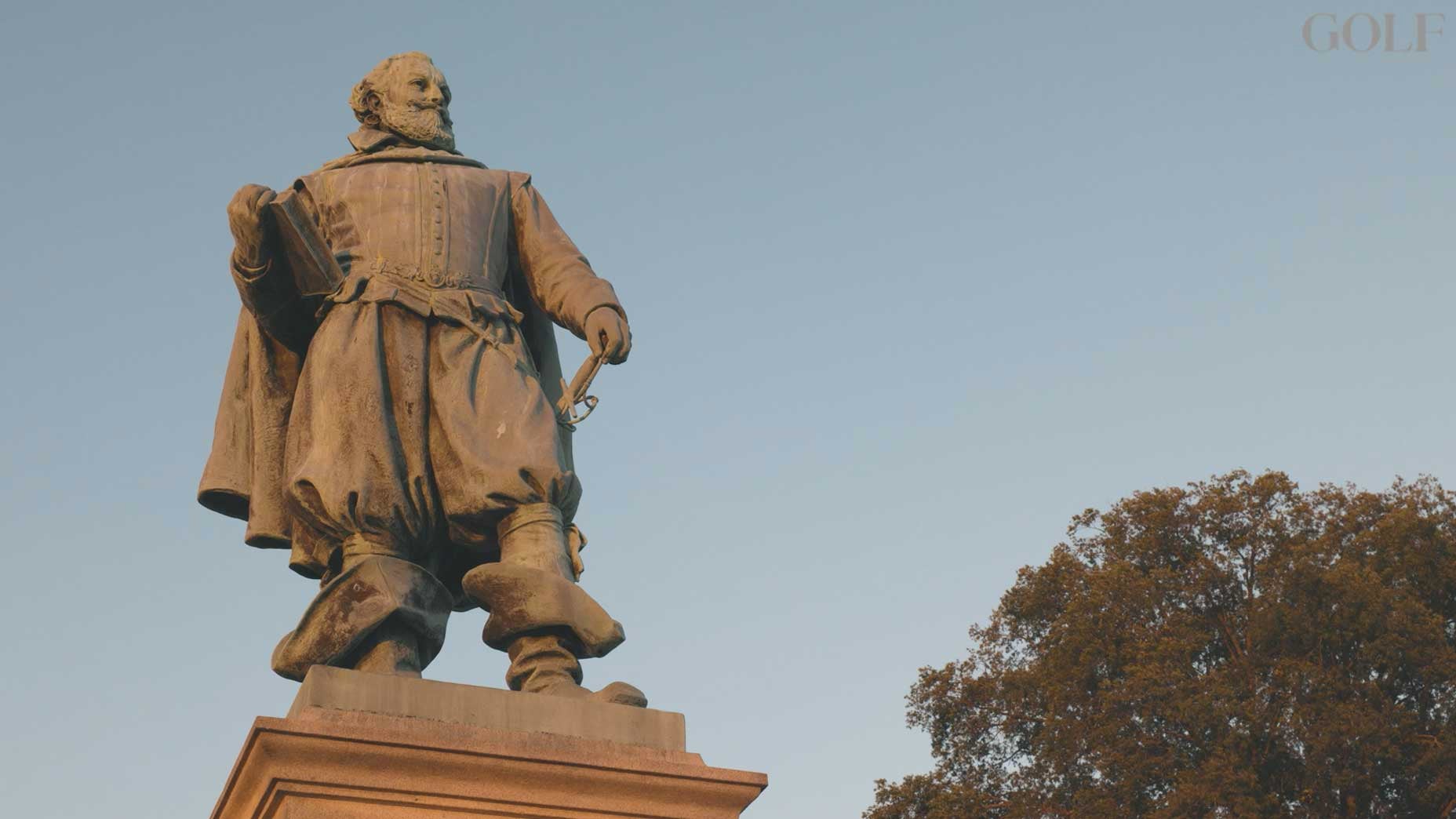 Christian Hafer
In the United States, there are few places that inspire an immersion in our country's history quite like Williamsburg, Va. Four hundred years after European settlers made landfall in Virginia, there's a depth to the area's culture which, when combined with its modern amenities, makes for a heck of a trip. In much more recent history — the last century or so —Williamsburg has become a potential destination for something else, too: golf trips. A dozen courses dot the varied landscape, designed by renowned architectural figures like Robert Trent Jones, Arnold Palmer, Jack Nicklaus, and Mike Strantz.
Better yet, Williamsburg's location makes it ideally suited for a road-trip destination from anywhere on the Eastern seaboard. The only difficulty you'll have is narrowing down your itinerary once you're there. Here was our version of a long weekend golf trip.
Day 1 : If you're driving, great! If you're flying, a host of options are available. The closest airport is Newport News/Williamsburg International (PHF) which is just 15 miles from downtown. Norfolk and Richmond are each about an hour away and Washington D.C.'s airports are less than three hours, too.
I landed in Newport News, a small, delightful airport and was in a taxi to the downtown area in no time. We checked in at the historic Williamsburg Inn, which backs up to the first tee at Golden Horseshoe Golf Club's Gold Course. Game on.
Dinner: Williamsburg Winery's Gabriel Archer Tavern. Farm-to-fork dining with the vineyard in full view.
Evening entertainment: Pirate's Cove Adventure Golf. It's important to get the putter hot at the start of any golf trip.
Day 2: Golden Horseshoe Golf Club
Golden Horseshoe boasts 45 walkable holes across three courses — so we tackled all 45 to start the week. The Green Course was the perfect introduction to the trip, as we wound through some mature woodlands in an opening 18-hole match. The Gold is the property's crown jewel; the dramatic Robert Trent Jones, Sr. design has earned comparisons to Augusta National. And we polished it off with dessert at the Spotswood course, an original nine-hole design that has retained its charm through the decades.
Dinner: Tacos and beers at Precarious Beer Project. Terrific beer selection. Top-notch tacos. Arcade games. Easy win.
Evening entertainment: Colonial Ghosts Walking Tour. Arguably the best way to experience downtown Williamsburg. And sure, I slept a little uneasy that night…
Day 3: Kingsmill Resort
What better way to back up 45 holes at Golden Horseshoe than with 36 holes down the road? Kingsmill Resort has seen some of golf's greatest players pass through. We played Pete Dye's River Course in the morning, which has hosted tournaments on both the PGA and LPGA tours, and dew-swept our way through the scenic, challenging layout. The crescendo to 16-17-18, which border the expansive James River, made for a satisfying cap to the round, which we recounted over sandwiches at Eagles Restaurant while overlooking the 18th green. In the afternoon, we zipped around the Arnold Palmer-designed Plantation Course, which yielded more birdie looks than the brawny River.
Evening: After checking into our cottage at Kingsmill directly overlooking the James River, we rallied for a trip to Historic Jamestowne Island for a true deep dive into colonial history. As the sun set, we wandered through the original James Fort and wondered what the early 1600s would have been like in this very place.
Dinner: Cochon on 2nd. Williamsburg has a wide range of its dining options, and Cochon on 2nd allowed us to dive into some fine wine and delicious surf and turf sourced nearby.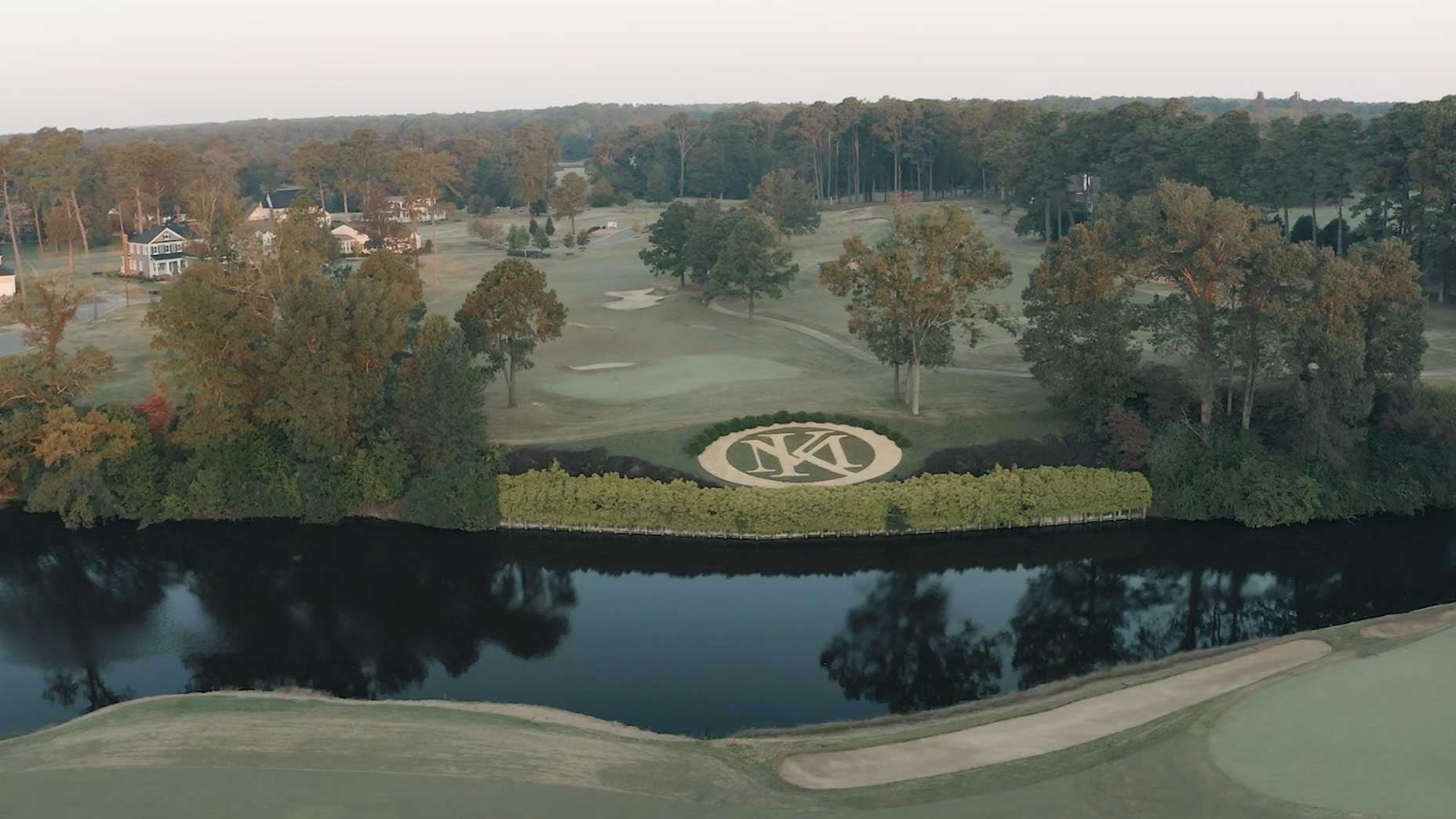 Day 4: Williamsburg National Golf Club
Williamsburg National boasts two 18-hole layouts as well, the Yorktown and Jamestown Courses, so we loaded up on omelets from the cheery Blue Talon Bistro and headed to the course. We toured the Jamestown Course and dove headfirst into the Yorktown Course, a Tom Clark-designed beauty with a set of bold greens that offered a challenging test from over 7,000 yards. The back nine, with three par-3s, three par-4s and three par-5s, set up for plenty of drama down the stretch. And the post-round nachos at 1607 Grille were dreamy.
Evening entertainment: Historic Yorktown. A scenic drive up the Colonial Parkway brought us to Yorktown. When we arrived, we got an evening guided walking tour which focused on the town's historic drama and its context in the larger picture of the Revolutionary and Civil War eras. The passion and knowledge of our tour guides made this a wholly rewarding, immersive experience — especially once we learned of the connection to Yorktown Country Club, a long-lost William Flynn design (link to YCC piece). Tying in a piece of intriguing golf history to talk of original settlers and pivotal battlefields felt like the perfect wrap to the trip.
Dinner: Water Street Grille. Just down the street from Yorktown Beach (and a short stroll from our walking tour), we stepped into the Yorktown Pub for a beer and then headed across the street for dinner. Water Street Grille allowed us to pick from a wide craft beer selection, share tapas and pizza and take in views of the adjacent York River, all while recounting the week that was — and the sights and sounds we'd have to add in next time.