Jack Nicklaus and Gary Player's course-design firms form 'strategic alliance'
getty images
The first time Gary Player spoke with Jack Nicklaus was at the 1959 Masters.
Nicklaus, then a 19-year-old amateur, had just missed the cut.
"No matter who you are, it never hurts to hear some words of encouragement, so that's what I offered him," Player recalled recently. "I said, 'I've watched you hit the ball and I have no doubt that you are going to be a great champion.'"
What Player couldn't have foreseen was how their relationship would evolve.
In the 60-plus years since, the two legends have competed both on and off the course, building a rivalry in golf and business based on mutual respect.
This week, they established another tie.
In a move meant to strengthen each man's architectural interests, Nicklaus and Player announced Wednesday that their design firms have formed a "strategic alliance."
Under the arrangement, Player will enlist the resources of Nicklaus Design to help him launch his reborn Gary Player Design business. (Nicklaus Design is an affiliate of GOLF.com's parent company, 8AM Golf.) That business has been largely inactive over the past two years, held up by a legal dispute between Player and a company run by one of his sons.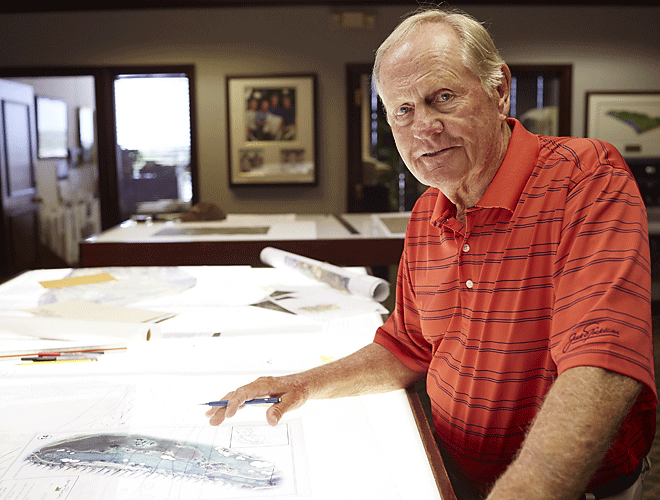 With that dispute now behind him, Player said he was eager to get back to designing and building courses around the world, and that the relationship with Nicklaus Design would be key as his own design company starts afresh.
"When I get a course to do, it will be great to have Jack's people be part of the design," Player said. "They've had so much experience with top courses around the world."
In a statement that accompanied the announcement, Nicklaus said that the arrangement meshed with his own goal of providing "the expertise and resources needed to develop and support the people who will design the courses of the future."
In this case, Nicklaus added, he and his colleagues were "happy to be in the position to facilitate the next phase of my dear friend Gary's career."
With 27 majors and hundreds of professional titles between them, Nicklaus and Player are two of the winningest golfers of all time. But they've been even more prolific in golf design. Gary Player Design is credited with more than 135 courses around the world, while Nicklaus Design has created more than 425 courses, in 40 countries and also 40 U.S. states.
While each man has established his own aesthetic, Player said that their design philosophies are "very similar," with an emphasis on environmental sensitivity and shot-making demands suited to golfers of all levels.
"That's why I'm so pleased that Jack agreed to this," Player said. "We're not partners, as such, but I love designing courses, and now we'll be able to have the benefit of Jack's resources and to help bring about my design ideas."