Here's why you may need to wait until 2022 to take your dream golf trip overseas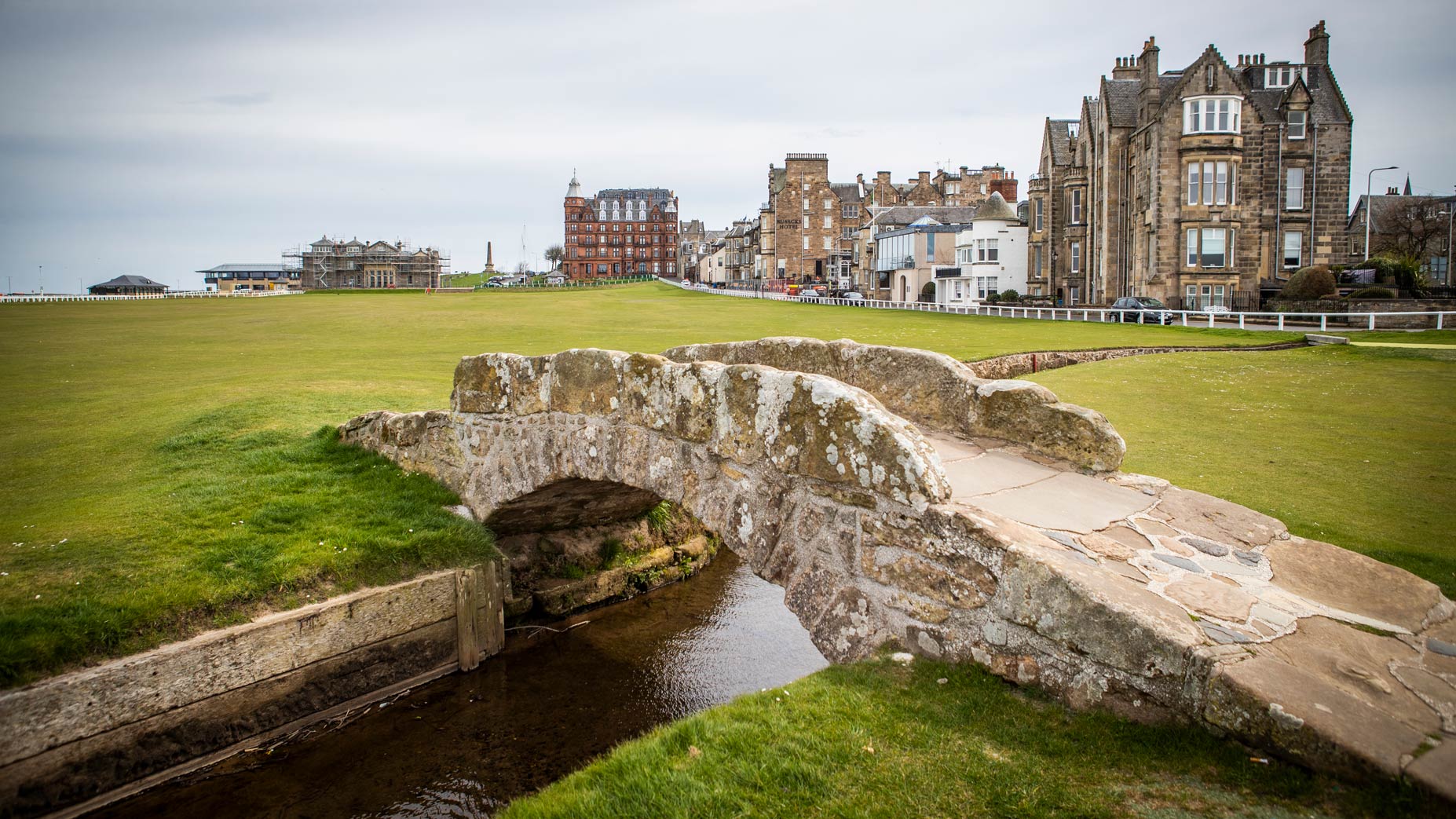 Getty Images
The coronavirus pandemic has completely upended the travel industry over the past few months, and golf tourism has not been immune to its effects. But as this summer begins to wane into fall, many travelers are ready to take the plunge on booking a dream itinerary overseas for next summer. There's only one problem: the most popular courses in Scotland and Ireland (like the Old Course at St. Andrews, Muirfied, Royal County Down and Royal Portrush) are already booked for 2021.
How can this be? Declan O'Brien, the owner and CEO of Destinations Golf & Leisure who specializes in creating international golf itineraries, says that because of the deluge of cancelations this year, there is little to no chance of grabbing a tee time at premium courses in the same area during the same week until 2022.
"Probably close to 100 percent of the groups that are booked for 2020 have been rolled over to 2021," O'Brien said in a phone interview. "And in order to do that, that means that the inventory for 2021 has been taken up by the rollover from 2020. They had to honor the fold-over from this year to next year, so they had to be so careful taking new bookings because they had to have the availability for the ones this year that couldn't go.
"If you're going to make any new bookings for 2021,"O'Brien continued, "You're going to find, particularly at the premier courses, that they're full or it's very, very slim pickings. From April to October of 2021, the big ones are, for all intents and purposes, gone."
So what's a traveling golfer to do if he or she isn't willing to wait until 2022? According to O'Brien, venturing off the crowded beaten path of top-tier courses in a given area will be key.
"Around St. Andrews, some of the other courses like the New and the Jubilee and the Castle would be available as long as you're flexible in putting together a week of golf," O'Brien said. "And you'll probably get some tee times at Carnoustie and Kingsbarns, again, if flexible. And then you have the older, lesser-known courses like Lundin Links and Crail and Elie. You'd have availability there."
For travelers hoping to play in Ireland, another option is to head south.
"There are still tee times available at Lahinch and Tralee and Waterville, Ballybunion, and Old Head," O'Brien said. "And the same will be true around Dublin, where you get Portmarnock, Royal Dublin, The Island and the European Club."
But if you have you're heart set on hitting a number of the big-name courses in a single trip, you may have to postpone your plans for a year or more.
"2022, to be honest, really is going to be the first straightforward reset year," O'Brien said. "And already, we have client inquiries for 2022 because they know that they can't get what they want for 2021."