The secret Donald Ross muni you can play for under $25
Christian Hafer
Twenty-five miles outside of Philadelphia there's little township called West Norriton, and on the north side of town there's a municipal course designed by Donald Ross. The course, Jeffersonville Golf Club, dates to 1931. It's quintessential Ross, with a routing that maxes out its tiny parcel of land and greens that make you work for every putt. The essence of Ross' original design remain; it's a second-shot course with more than a few blind approaches. The greens are pushed up, sloping and quirky — old-school, really. The whole place exudes a bit of an old-school vibe. In a good way.
But that doesn't mean fancy. While the Jeff used to be private, West Norriton bought the property in 1972 and took over proud stewardship. The pro shop is small and understated, welcoming golfers with a "show up, keep up and have a good round" mentality. And when we call this place a horse track, that's not derogatory. Before Ross got his hands on the property, it was used for steeplechase horse racing on an obstacled half-mile oval track that's now the 11th and 16th holes.
As a result, it's an easy walk with a criss-cross routing that takes advantage of what small elevation changes the property has. As is the custom with plenty of old-school East Coast classics, the par-3s are stout and the par-5s can be had. One last thing — check out the greens fees:
Weekdays, 18 holes
$32 walking/$50 riding until 2 p.m.
$26/$39 after 2 p.m.
$22/$33 after 4 p.m.
Weekends, 18 holes
$65 to ride (or walk) before 2 p.m.
$33/$46 after 2 p.m.
$26/$37 after 4 p.m.
But enough talk: let's get to the photos!
GOLF's Chief Photographer Christian Hafer recently played Jeffersonville and snapped the below photos. He'll walk you through the rest.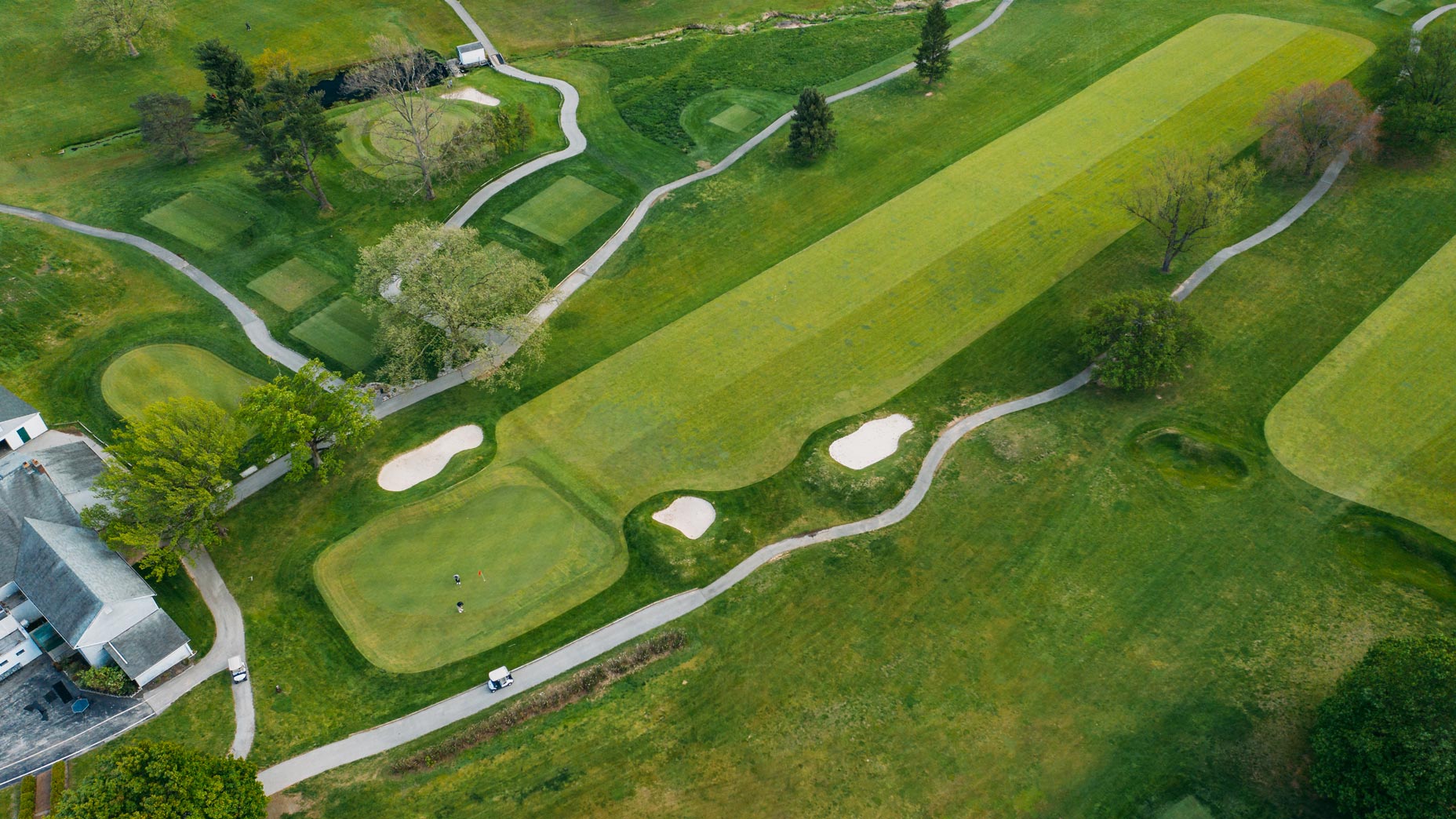 This is part of our Muni Monday series, spotlighting stories from the world of city- and county-owned golf courses around the world. Got a muni story that needs telling? Send tips to Dylan Dethier or to munimondays@gmail.com and follow Muni Mondays on Instagram.