Meet the 'Team of 20' PGA professionals in the PGA Championship field this week
Getty Images
The PGA Championship is unique among the year's four majors in its inclusion of 20 PGA of America "club pro" qualifiers in the tournament field. In order to earn their way in, these pros must survive a local qualifier in their respective PGA sections, which then earns them entry into the national PGA Professional Championship. The top 20 finishers from the national event then punch their tickets to the PGA Championship, where they compete for the Wanamaker trophy alongside the likes of Dustin Johnson and Rory McIlroy.
Omar Uresti claimed medalist honors at this year's PGA Professional Championship. It was his second title, and this year will mark his fifth PGA Championship. In addition to a major championship berth, winners of the PGA Professional Championship are also given six exemptions into regular-season PGA Tour events.
Ten of the 20 PGA professional qualifiers are making their PGA Championship debuts this year, while others have more than a handful of years of experience. The Metropolitan section's Danny Balin and Rob Labritz will be making their eighth appearances at the major, while Balin and fellow New Yorker Frank Bensel, Jr. will share the distinction of playing two PGA Championships at Kiawah's Ocean course, as both were also in the field back in 2012.
Check out the full field of PGA professionals competing at Kiawah's Ocean course this week below.
Danny Balin
PGA Head Professional, Fresh Meadow Country Club, Lake Success, N.Y.
(Playing in eighth PGA Championship)
Peter Ballo
PGA Assistant Professional, Silvermine Golf Club, Norwalk, Conn.
(Playing in first PGA Championship)
Alex Beach
PGA Assistant Professional, Westchester Country Club, Rye, N.Y.
(Playing in fourth PGA Championship)
Frank Bensel Jr.
PGA Assistant Professional, Century Country Club, Purchase, N.Y.
(Playing in third PGA Championship)
Tyler Collet
PGA Assistant Professional, John's Island Club, Vero Beach, Fla.
(Playing in first PGA Championship)
Ben Cook
PGA Director of Instruction, Yankee Springs Golf Course, Wayland, Mich.
(Playing in third PGA Championship)
Mark Geddes
PGA Assistant Professional, Coronado Golf Course, Coronado, Calif.
(Playing in first PGA Championship)
Larkin Gross
PGA Assistant Professional, Springfield Golf & Country Club, Springfield, Va.
(Playing in first PGA Championship)
Derek Holmes
PGA Retail Store Manager, PXG Minneapolis, Minneapolis, Minn.
(Playing in first PGA Championship)
Greg Koch
PGA Assistant Professional, The Ritz-Carlton Golf Club Grande Lakes Orlando, Orlando, Fla.
(Playing in first PGA Championship)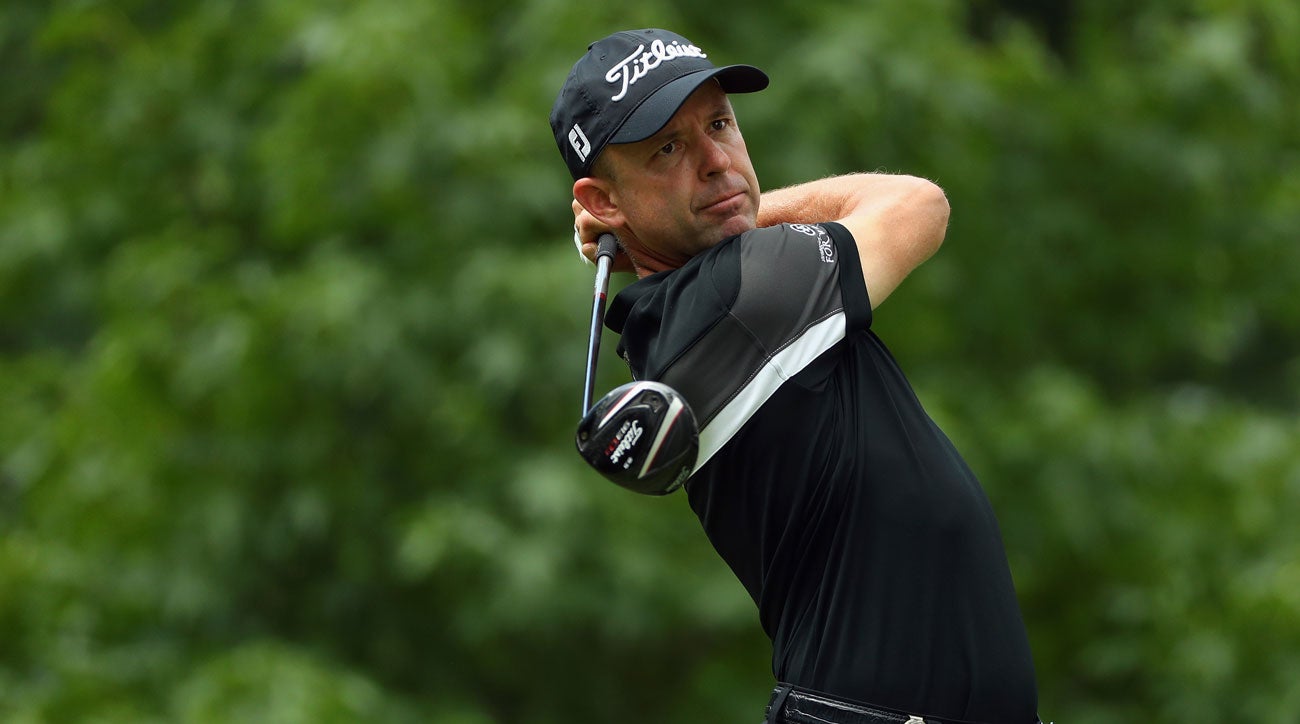 Rob Labritz
PGA Director of Golf, GlenArbor Golf Club, Bedford Hills, N.Y.
(Playing in eighth PGA Championship)
Brad Marek
PGA Teaching Professional, Corica Park, Alameda, Calif.
(Playing in first PGA Championship)
Tim Pearce
PGA Assistant Professional, Birmingham Country Club, Birmingham, Mich.
(Playing in first PGA Championship)
Ben Polland
PGA Assistant Professional, Shooting Star Golf Club, Teton Village, Wyo.
(Playing in third PGA Championship)
Patrick Rada
PGA Head Professional, McArthur Golf Club, Hobe Sound, Fla.
(Playing in first PGA Championship)
Sonny Skinner
PGA Life Member, Georgia PGA Section
(Playing in fourth PGA Championship)
Stuart Smith
PGA Director of Golf, Somersett Golf & Country Club, Reno, Nev.
(Playing in third PGA Championship)
Joe Summerhays
PGA Director of Instruction, Eagle Lake Golf Course, Roy, Utah
(Playing in second PGA Championship)
Omar Uresti
PGA Life Member, Southern Texas PGA Section
(Playing in fifth PGA Championship)
Brett Walker
PGA Assistant Professional, Sunnybrook Golf Club, Plymouth Meeting, Penn.
Playing in first PGA Championship