How Daniel Berger may have actually won the Charles Schwab Challenge on his very first shot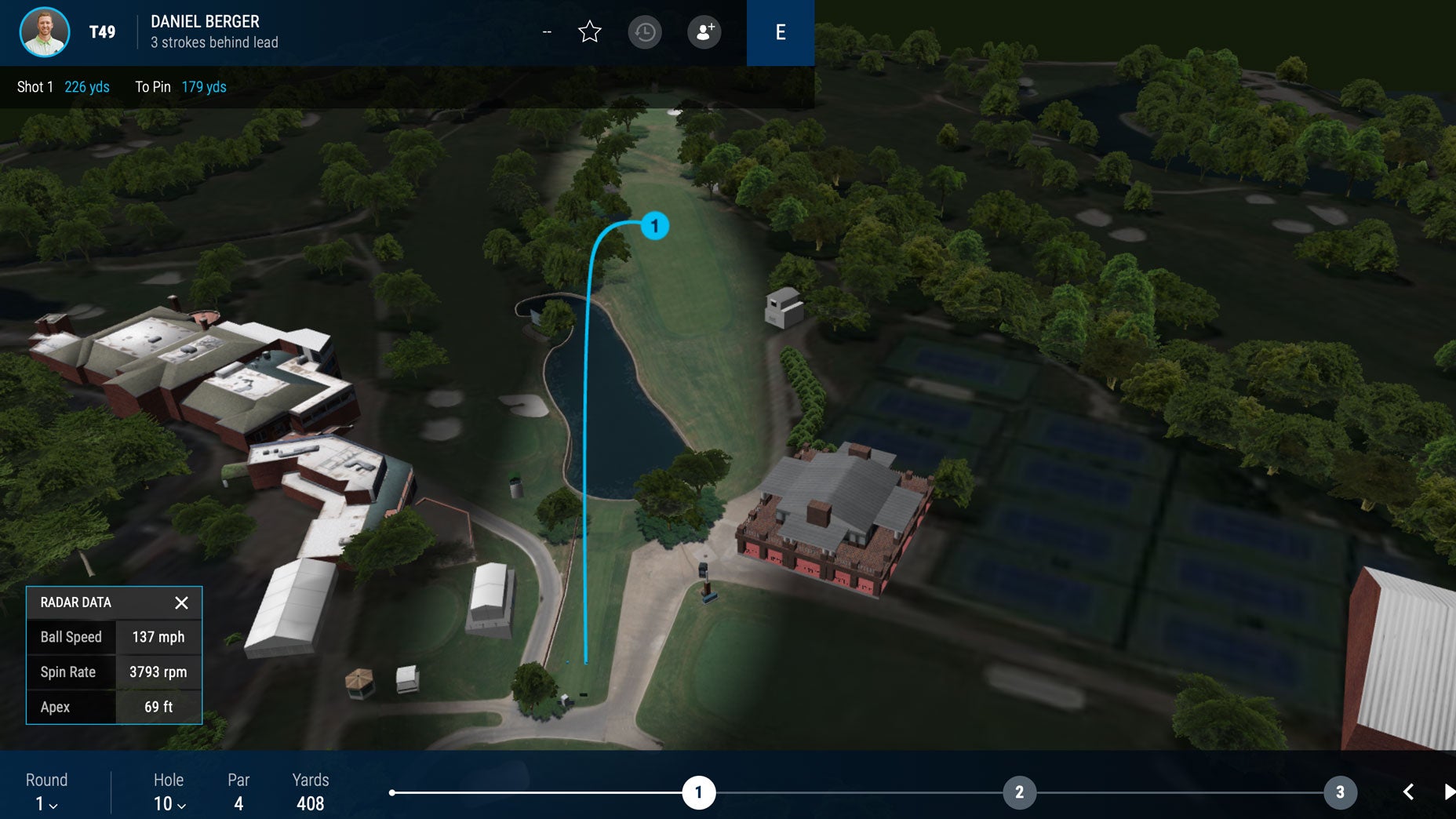 pgatour.com
Daniel Berger won the Charles Schwab Challenge on Sunday when he parred the first hole of a playoff and Collin Morikawa did not.
Berger may have actually won 268 strokes earlier, on his opening tee shot at Colonial Country Club. Or, perhaps, Berger didn't lose the tournament then.
Playing in the 8:18 a.m. local time grouping off the 10th tee on Thursday, Berger rocketed one left.
To the immediate left is water that extends out about 200 yards from the tee. Past that is a dense grouping of trees. Berger's shot easily could have landed somewhere in that forest. Berger's shot also easily could have kicked off a tree and dropped in the drink.
It hit a tree. It remarkably ricocheted into the middle of the fairway. A champion's bounce if there ever were one.
Berger made birdie, and he didn't shoot higher than 67 the entire tournament.
A few yards near Berger, Cameron Percy turned to his caddie, Brandon Davis. There's your champion.
"I watched Daniel Berger hit off 10 Thursday morning," Percy, the second alternate in the field, tweeted Sunday afternoon. "Hit a pull duff into hazard. Hit tree and bounced into middle of fairway. I said to my caddy @bdavistwo he will probably win now."
And definitely not shoot a tournament-terminating score.
"That goes in there he probably shoots 75 and misses the cut," a part of the conversation that Percy and Davis had that Davis tweeted in response.
Sunday night, with four full rounds and a playoff complete, Berger said that his first few shots may have made him the most nervous.
"But you know, any time you step — I don't care what any golfer says, you step up to the first tee of a competition, whether it's nervous or excitement, you have some butterflies going, and I felt that way from the beginning of the week, and I just tried to really focus on staying calm and sticking to the things that I've done so well in the last couple months," Berger said.